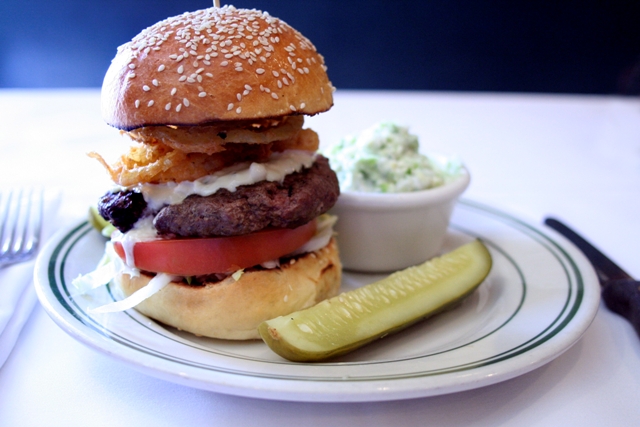 Us worker bees are always looking for a new place to grab lunch–and we're even happier if we can have a bite to eat at one of Scottsdale's most cherished, long-running eateries. Starting at 11:30 a.m. on Wednesday, Sept. 9, The Burger Bar at Don & Charlie's will be open for lunch every weekday. (Note: No lunch service on Saturdays and Sundays.) To celebrate the new Burger Bar lunch service, and because this is the 28th Anniversary of Don & Charlie's, the first 28 people coming in for lunch each weekday, Sept. 9 through Sept. 18, (omitting weekends) will receive a free burger.
This past June, restaurant owner Don Carson debuted a new lighter, value-packed dining concept: The Burger Bar at Don & Charlie's serves sandwiches, salads, Original Broasted Chicken (pressure-fried chicken half, served with a side of cole slaw) and hand-cut fries in the casual bar area of the restaurant every evening. The burgers–eight varieties in all–are thick and juicy and served with a side of the restaurant's famous cole slaw. The BBQ Beef Sandwich and three styles of chicken breast sandwiches are also popular among diners. Appetizers, a variety of salads, onion strings, hand-cut fries and cheddar cheese fries are also on the menu.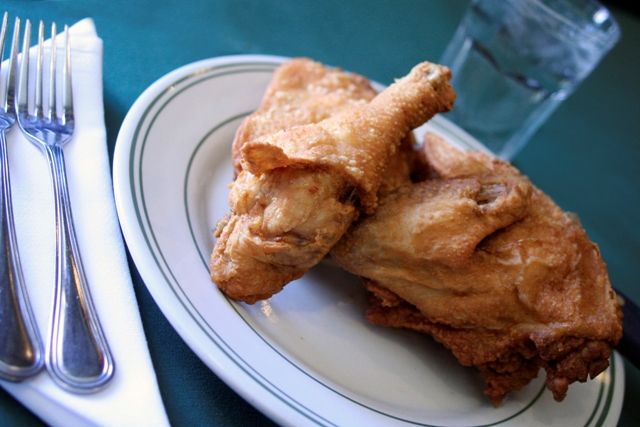 That's not all: Don & Charlie's has announced that every Wednesday is Family Night in the main dining room and kids eat for free. (Children must be age 12 and under.) The Kids Menu, newly expanded, is offered every evening and includes smaller portions of many Don & Charlie's signature items as well as kid-friendly entrées such as Mac & Cheese. All Kids Menu meals include an entrée with fries and choice of cole slaw or applesauce. "Through the years we've gotten to know several generations of so many families," Carson said. "We want our young diners to have as much fun at the restaurant as their parents. So we're also introducing our new Don's Clubhouse Kids, where young frequent members of the club earn amazing prizes. First time they come in, we'll sign them up and give them their Clubhouse Kids membership card to wear on a lanyard around their necks. We've got a Don & Charlie's treasure chest where the club members can reach into the chest on each visit for a prize. The more meals the members have at Don & Charlie's, the more prizes they will earn. We know they'll have a good time and everyone will feel like a winner." 7501 E. Camelback Rd., Scottsdale, 480.990.0900, http://donandcharlies.com/.