Desert Highlands – the acclaimed luxury golf club and community in the stunning Sonoran Desert of North Scottsdale – announces a clubhouse enhancement is underway designed to provide a more robust and modernized dining experience for members and their guests.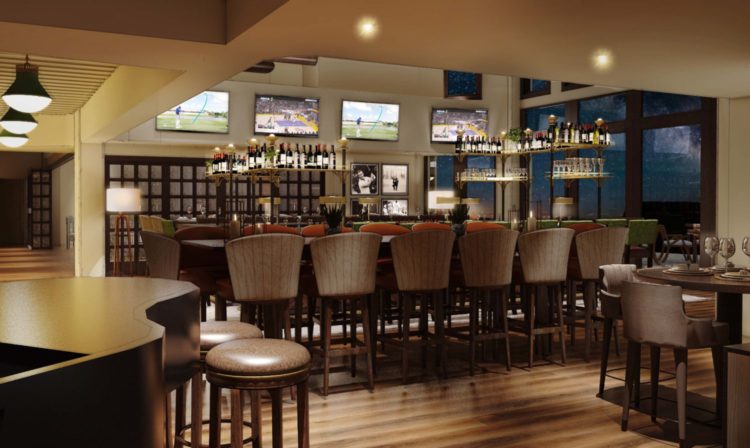 The $2 million project will include a new gastropub inside the clubhouse named after Jack Nicklaus and a completely renovated kitchen. Construction began in June, with a completion date set for mid-October.
Led by award-winning architect Erik B. Peterson of PHX Architecture, the gastropub, Jack's, will serve as a high-energy gathering space and diversify Desert Highlands' award-winning dining options. 
In its entirety, the project will consist of renovating the club's current private dining space, Ladera dining room, as well as adding an additional bar concept that will offer members a relaxed atmosphere to mix and mingle.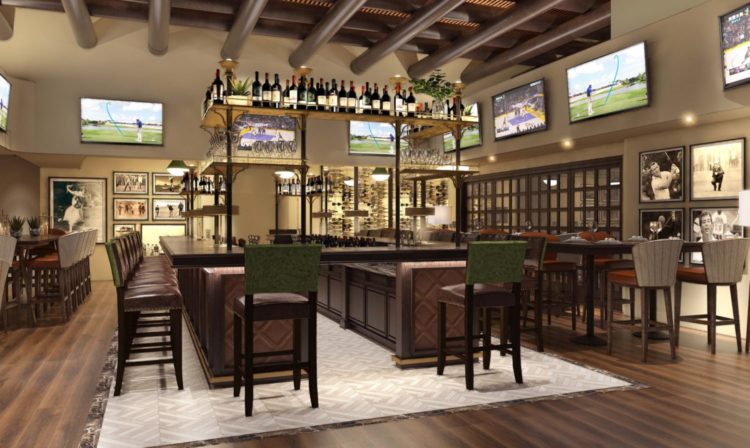 The bar will feature high tops, flat-screen televisions, and images that pay homage to the influence that Nicklaus and other golf legends have made.
The design also incorporates a piano bar and upgraded lounge area. Additionally, the eatery's entrance will be enhanced to offer a "walk through memory lane" feel; featuring images and classic golf memorabilia.
The overall aesthetic is a modernized take on a historical clubhouse. The renovation will also incorporate an entire interiors refresh, designed by Sam Hatch and Mike Hatch of Hatch Design Group.
The kitchen renovation will include a layout that will allow Desert Highlands' culinary team to be more efficient and creative. Adding 16 feet of space will increase prep and plating surface area while allowing the chef to oversee the entire operation and create direct service lines for both the gastropub and the club's intimate Ventana Room.
Additionally, the enhancements will improve acoustics, which will provide a more positive overall dining experience.
"Desert Highlands has long been recognized for perfectly combining our core value – community – with majestic beauty and a lifestyle of unparalleled excellence to its members," says General Manager / COO Monty Becton.
"These enhancements will further our mission of providing the amenities and atmosphere of a world-class private club."
For more information: www.deserthighlandsscottsdale.com.
About Desert Highlands
Scottsdale's premier private community and club, Desert Highlands melds Sonoran Desert luxury with world-class golf, tennis, dining and residential services.
Located just 30 minutes from Phoenix Sky Harbor International Airport, Desert Highlands is easily accessible for second and vacation homeowners. It is only minutes away from famed Old Town Scottsdale and its myriad shops, restaurants, and art galleries. Homes (all resale) range from $1 million to over $6 million and feature architecturally adapted styles and systems for life in America's most vibrant desert.
A residential remodel program offers investors the opportunity to have the membership fee waived during the period in which they are restoring/upgrading their investment property. The club's Jack Nicklaus Signature Golf Course recently underwent an extensive renovation, which included updates by Nicklaus Design. The storied layout hosted the first two Skins Games back in 1983-84.