Being the most important meal of the day and all, Old Town Scottsdale's Arcadia Farms has introduced a new breakfast menu. The fresh bill of morning fare includes tempting treats homemade granola parfait, lemon-curd bread pudding, freshly baked coffeecake, fresh fruit muffins, almond cream-filled croissants and sweet rolls fresh from the bakeshop. Sweet rolls…mmm.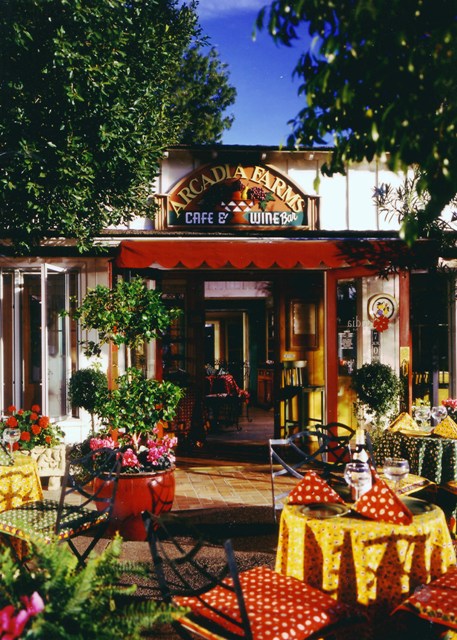 For something a bit more hearty, a.m. entrées now include a variety of omelets served with breakfast potatoes and toasted ciabatta bread, a smoked salmon plate, wild mushroom quiche, and ham and cheese breakfast panini. Still got some stomach space? Choose an a la carte item like eggs made any way you'd like, applewood smoked bacon, chicken apple sausage and seasonal fresh fruit.
Arcadia Farm has also extended its breakfast hours–probably to accommodate this extra dose of morning goodness. You can pop in daily from 8 a.m. to 11 p.m. Lunch is served until 3:30p. 7014 E. First Ave., Scottsdale, 480.941.5665, www.arcadiafarmscafe.com.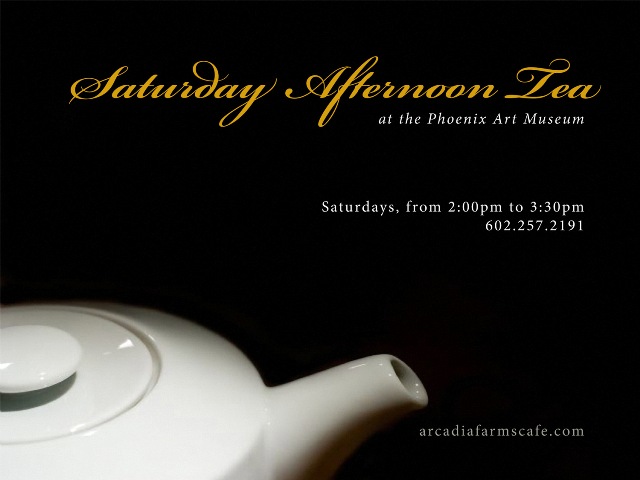 Plus, Arcadia Farms at The Phoenix Art Museum will also be hosting a special Afternoon Tea through May 9.
Here's what you can expect:
Savories–Egg salad with chive; smoked salmon on cucumber rounds; curry chicken salad with apples and raisins; and wild mushroom, leek and spinach quiche
Sweets–Freshly baked scones with strawberries and cream; lemon curd tartlets with raspberry; shortbread cookies; and English tea cake
Teas–Mint verbana (refreshing and crisp with a soothing lemony taste); organic green tea with citrus and ginkgo (features hand-picked organic tea from southern India); white vanilla grapefruit (aromatic flavors with grapefruit and vanilla); Darjeeling (autumnal tea); and Earl Grey supreme (natural citrus flavor and subtle floral finish)
Afternoon Tea at Arcadia Farms is $25 per person or $22.50 for museum members. Tea is offered Saturday afternoons from 2 p.m. to 3:30 p.m. 602.257.2191, 1625 N. Central Ave., Phoenix.