Even if your school years are behind you, you still have the opportunity to celebrate this fun, new time of the year. RA Sushi's original Old Town Scottsdale location invites you to a Back-to-School party on Thursday, Aug. 27, 7 p.m. to 1 a.m. Dine on sushi and sip on drinks while DJ Convince will spin a hot mix of hip hop, rock and Top 40 from 8 p.m. to midnight. Food and drink specials include the cleverly named Bookworm Roll, $5; Nerd Shots, $6; Horny School Girl, $7; Brainteaser, $7; and Teacher's Pet, $7. You can even donate to a good cause (and have the chance to win cool prizes): Five dollar raffle tickets will benefit the ASU Obama Scholarship Fund. Raffle winners will receive RA gift certificates, T-shirts, and lunch boxes full of goodies and gifts from local restaurants, bars and retail shops. 3815 N. Scottsdale Rd. Scottsdale, 480.990.9256, www.rasushi.com.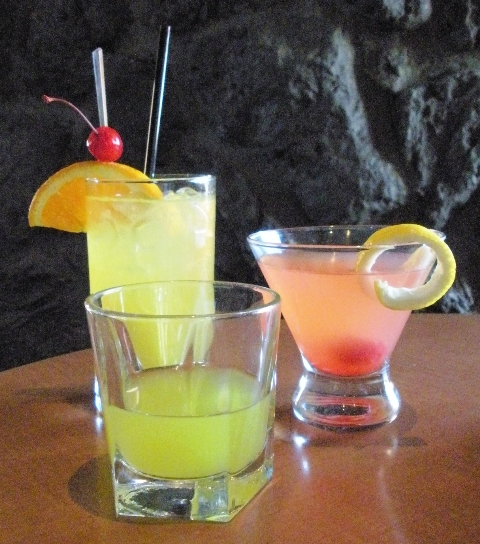 You can even get your fill of RA's Back to School cocktails at home. Here's how.
Teachers Pet
1.5 oz Skyy Citrus
.25 oz Zen Green Tea
.25 oz Skyy Midori
1 oz pineapple juice
1 oz grapefruit juice
Squeeze lemon
Splash soda
Build all ingredients into a glass and garnish with an orange cherry flag.
Horny School Girl
1 oz Skyy Pineapple
1 oz X-Rated vodka
1 oz pineapple juice
Squeeze one lemon slice
Splash grenadine
Sparkling wine
Shake and strain first 4 ingredients into a martini glass, layer grenadine on bottom, top with a sparkling wine. Garnish with twist and a cherry.
Nerd Shot
.5 oz Skyy Citrus
.5 oz Skyy Pineapple
.25 oz Skyy Midori
Splash banana
.25 oz Red Bull
.25 oz orange juice
Shake all ingredients and strain into rocks glass.