This week's Resort Report features three NorCal destinations that'll ensure you're heart will be left in (or near) San Francisco.
The Stanford Inn Becomes Nation's First Vegan Resort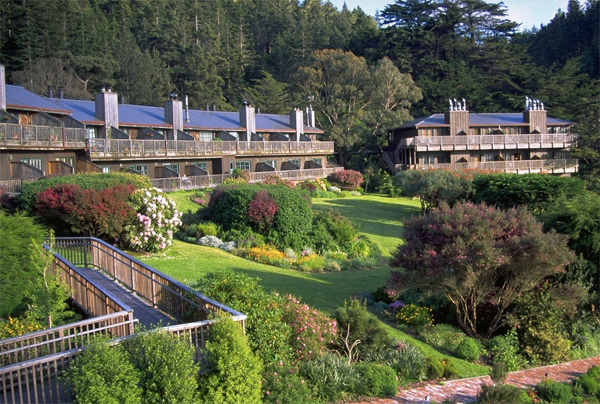 Northern California gem, The Stanford Inn, located in Mendocino, recently announced its re-launch as a premier sustainable destination and the nations only completely Vegan resort.
The Inn's decision to make sustainability a priority wasn't a move to jump on the green bandwagon. In fact, founders Jeff and Joan Stanford have been incorporating environmentally cognizant practices into the Stanford Inn for more than three decades.
Of particular note is their on-site gourmet, vegan restaurant, Ravens', which supports sustainable agriculture and organic farming through their purchasing practices and their own USDA-California Certified Organic Farm, known as Big River Nurseries. All produce served in the restaurant is organic, with much of it grown onsite at Big River Nurseries. Ravens' Restaurant is central to the Stanford's philosophy – they strive to prepare cuisine for their guests that enhances their lives though taste, nutrition and visual appeal, while acknowledging their better sensibilities.
To Learn More: The Stanford Inn, www.stanfordinn.com.
Hotel Diva Renovations Impress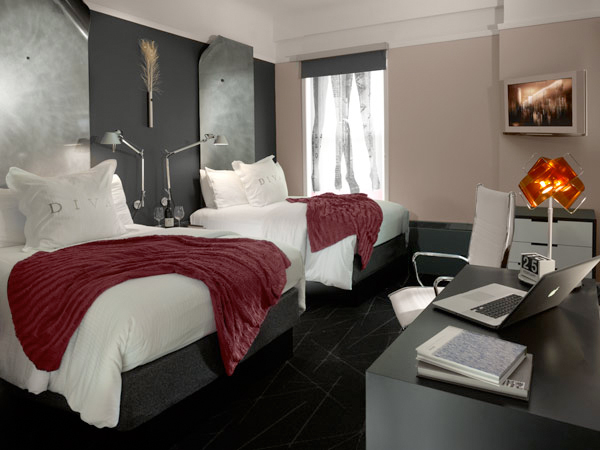 If you're headed to the City by the Bay, cater to your every demand by booking a stay at Hotel Diva. Located in the heart of San Francisco's Union Square, Hotel Diva offers all of the excitement of the city's finest shops, theaters, art galleries, restaurants and nightlife just right outside the door.
Renowned style leader Hotel Diva, a Personality Hotel located in San Francisco, recently completed a $2 million reinvention. Led by Edmonds + Lee Architects, all guestrooms, common areas and the exterior were re-envisioned with the dramatic yet clean, modern style signature of the San Francisco-based designer. Inspired by a theatrical and fashionable evening out, Hotel Diva's new performance is simultaneously classic and modern.
To Learn More: Hotel Diva, 800.553.1900, www.personalityhotels.com.
Sausalito's Casa Madrona Offers Stellar Summer Packages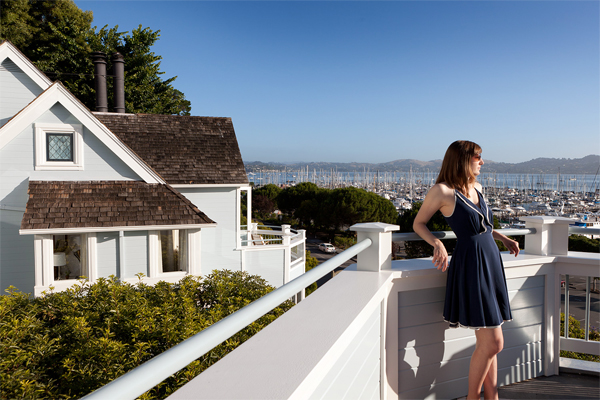 The San Francisco Bay Area is brimming with charming resorts and hotels that offer guests experiential stays near the City by the Bay. One such charmer is the Casa Madrona Hotel and Spa, located in the quaint seaside town of Sausalito.
Formally registered as a historic stay, Casa Madrona offers all the modern amenities one would expect from a hotel just steps away from San Francisco. Boasting a luxurious spa, breathtaking views of sailboats in the harbor and the rolling hills beyond, a definite high point about Casa Madrona's is its location's easy access to the area's most spectacular attractions.
This summer, Casa Madrona is making a vacay to the bay a cinch with a bevy of travel packages stacked with the amenities and access. View complete offering of packages here.
To Learn More: Casa Madrona, 800.288.0502, www.casamadrona.com.