Castle Hot Springs was once the escape of choice for presidents and moguls nearly a century ago until it suffered a debilitating fire in 1976. Now, the secluded resort located 50 miles north of Phoenix amid hot springs and the rocky desert will finally reopen this October.
While the new retreat won't be an exact replica of the original, the resort will still feature much of the historic look throughout the landscaping and interior design, plus modern amenities like a spa and brewery adding a contemporary touch to the historic site.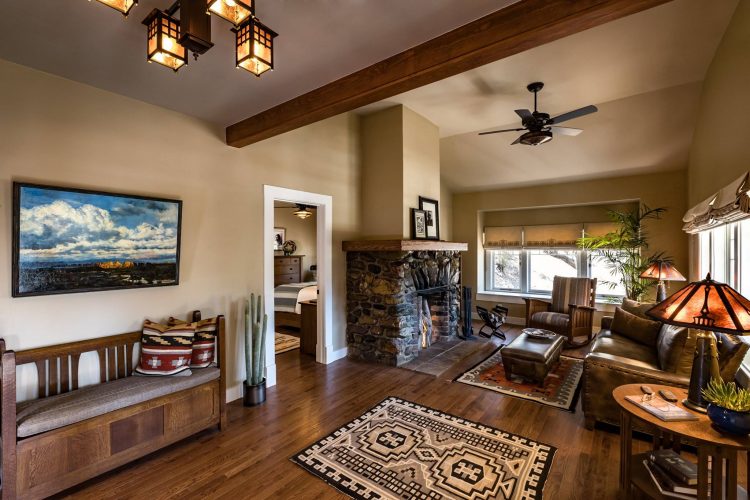 History
In 1896 a wealthy miner named Frank Murphy spent $75,000 to build a road and a resort in a secluded valley filled with desert hot springs. With its unique location and stunning surroundings, Castle Hot Springs began attracting society's most elite with names like Rockefeller. It even housed one of Arizona's first buildings to feature electric lights and a phone, a testament to the level of luxury one could find here.
The resort's main point of entertainment was the Palm House, which housed a kitchen, dining room, bowling alley, bar, lobby and dozens of rooms. The three-story building was characterized by its arches, verandas and balconies. By 1974 though, after years of hosting the upper echelon, rooms dipped to only $82 per night inclusive of all meals and other activities. And in 1976, a fire consumed the Palm House and sent an already struggling resort into a downward demise. After being used for workshops and seminars by the ASU Foundation, the property was sold in 1987 to the first of many owners who would struggle and ultimately give up on the difficult restoration process.
In March 2014, Mike Watts purchased the property for $1.95 million at an auction. He had stumbled across the property nearly decades ago when four-wheeling and had watched it change hands over the years. Now in his own hands, Watts teamed up with Scott Lyon, CEO of Westroc Hospitality (Scottsdale Camelback Mountain Resort & Spa, Mountain Shadows and Hotel Valley Ho), to turn the resort around.
The New Castle Hot Springs
Expected to be completed October 1, 2018, guests will travel down a palm-lined driveway to reach the former administration building which will now be home to the lobby, a restaurant and an indoor-outdoor bar. Accommodations will include 32 cottages and cabins, in categories ranging from lodge rooms and skyview cabins to spring bungalows and a three-bedroom historic cottage. Amenities include king-sized beds, spacious bathrooms, hot tubs on private patios, indoor-outdoor fireplaces and more. But don't expect to channel surf here; rooms will be without TVs, keeping in line with the resort's goal to be a place for travelers to disconnect.
The resort will also feature Stone House, made of, you guessed it — stones. It will be home to a chapel and meeting rooms. The bright yellow Wrigley House will now house caretakers after spending many years as the private rooms of the famous chewing gum moguls. The Kennedy House, which housed recuperating WWII vets in the late 1940s including John F. Kennedy which it's named after, has almost completed its restoration.
To cool off, there will be three swimming pools, filled by the hot springs which will also fill three springs and be used in the hot tubs of roughly half the cottages. Additional features include a large lawn, an organic garden, a spa, a venue for festivals and a brewery housed in a barn. Oh, and there will also be a helicopter pad for those who want to arrive in ultra luxury. It's not hard to see then how the team has pumped upwards of $25 million into the project.
And just to be safe, a man-made lake will store thousands of gallons of water in case of a fire.
Book a Stay
Reservations are expected to open up in mid-May with rates mirroring that of many upscale resorts in the area. Expect to shell out anywhere between $800 and $1,500 per night with breakfast and dinner included.
For more information, visit: castlehotsprings.com