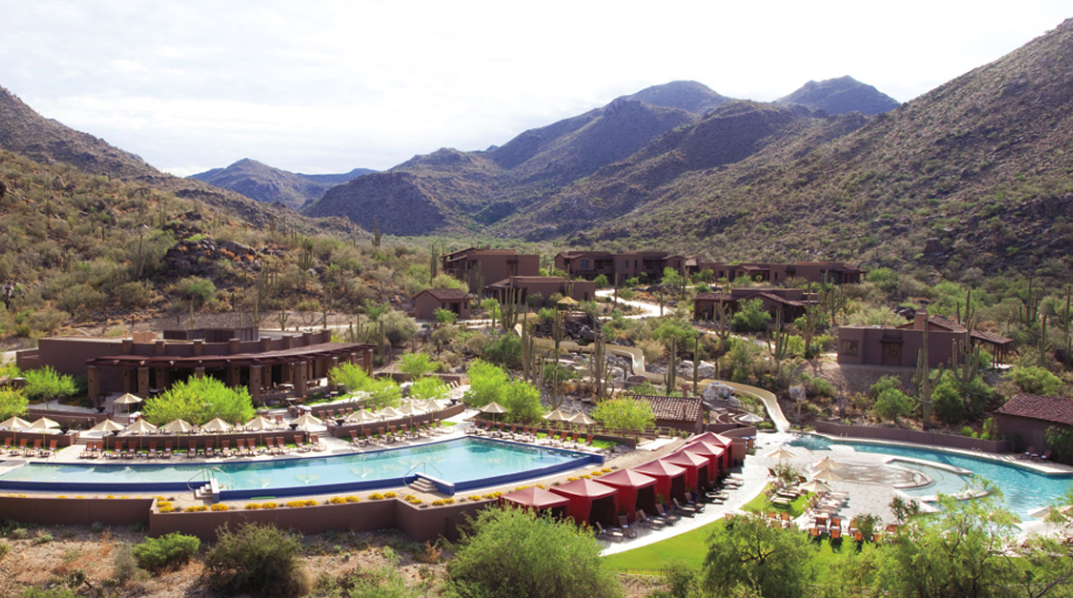 In a milestone moment, The Ritz-Carlton Hotel Company has published its 1,000th travel tip on Foursquare. The brand's Foursquare campaign, entitled "World Concierge," enables travelers to immediately receive well-curated information as they "check-in" at iconic landmarks and places of interest around the globe and located close to Ritz-Carlton hotels and resorts. Gathered from expert concierge teams at each of its 89 worldwide properties, The Ritz-Carlton publishes these insider tips on the world's most compelling destinations both on Foursquare and on The Ritz-Carlton Mobile App.
Here in Arizona, The Ritz-Carlton, Dove Mountain has taken the initiative a step further, pioneering a one-of-a-kind touchscreen experience custom designed by its concierge team. Local tips from the resort's concierges are available to guests using this television screen on-site, as they can read about myriad area locations including nearby museums, observatories and public attractions and experience an immersive way for guests to engage with the resort's Foursquare and related destination content.
The Ritz-Carlton World Concierge program allows travel enthusiasts to explore insider tips either at home as they plan a trip, or on their phones through Foursquare in real-time, as they arrive in a new destination and find themselves either at their hotel or directly at a tourism destination nearby.
Destination tips vary by each Ritz-Carlton location, from recommendations about where to learn about the wildlife of Arizona's high Sonoran Desert, to how to stop for a photo along Maui's road to Hana or experience performance art in Kyoto. Foursquare tips also include details about unique experiences at each luxury hotel or resort, including stargazing, hiking and desert art viewing at The Ritz-Carlton, Dove Mountain.
Concierge Tips: https://foursquare.com/ritzcarlton