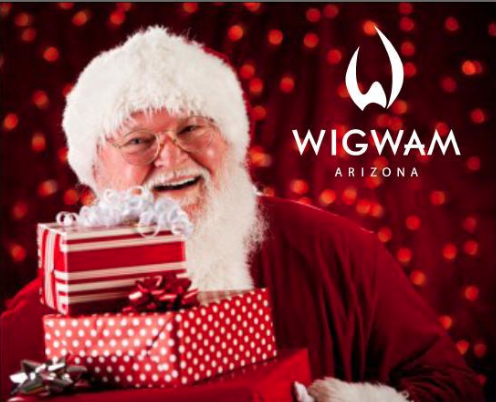 Stretching over 440 acres in West Phoenix near Glendale stands the appropriately dubbed "Historical Hotel of America," Wigwam Resort. The resort boasts more than 80 years of history and a recent $7 million renovation, and the holidays are the perfect time to see what's in store for you and your family.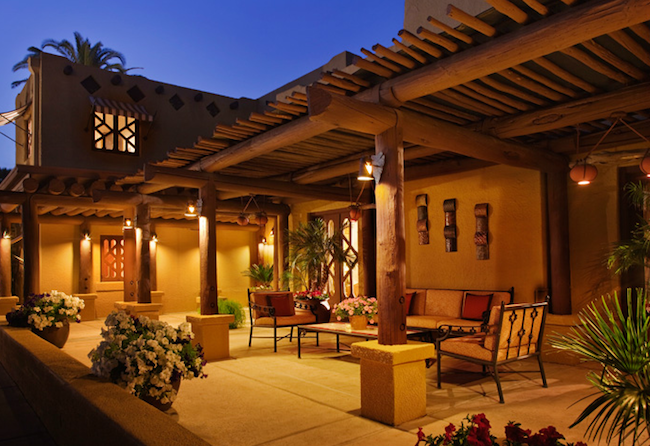 For starters, consider tackling the last-minute shopping with Wigwam's deals at the brand new Tanger Outlets just ten minutes from The Wigwam with this seasonal deal that includes:
Overnight Accommodations
A Tanger Outlet Coupon Book Full of Exclusive Deals
A $25 Tanger Outlet Gift Card and
A $10 Dining Credit to Grab Some Breakfast To Fuel Your Day Of Shopping
Rates Starting at $139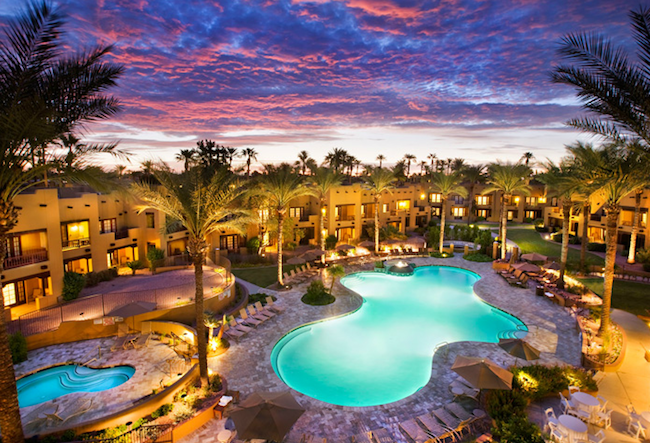 Shopping aside, Wigwam also offers a bevy of options for your appetite.
For Christmas Day, dine on holiday favorites like Litchfields from 3-7 p.m. This three-course meal offers diners a choice of an appetizer, entrée and dessert. Or guests can fill up at ballroom buffet dinner. Set in the Wigwam Ballroom, guests will enjoy a festive spread from noon to 6 p.m. featuring Christmas favorites such as roasted sirloin of beef and pineapple and honey glazed ham.
"Because so many families choose to celebrate the holidays with us, we developed a memorable and festive menu that is a twist on the traditional," said executive chef Lenard Rubin. "We have the basics covered—natural turkey, oven roasted pork loin, Cedar River prime rib—but we're also whipping up dishes you wouldn't typically expect to see on the holiday dining table, like cast iron sea bass, pan seared salmon, roasted corn and shrimp chowder, and chestnut crème brulee. It's a special time of year, and we want our guests to enjoy memorable feasts together in the spirit of the holidays."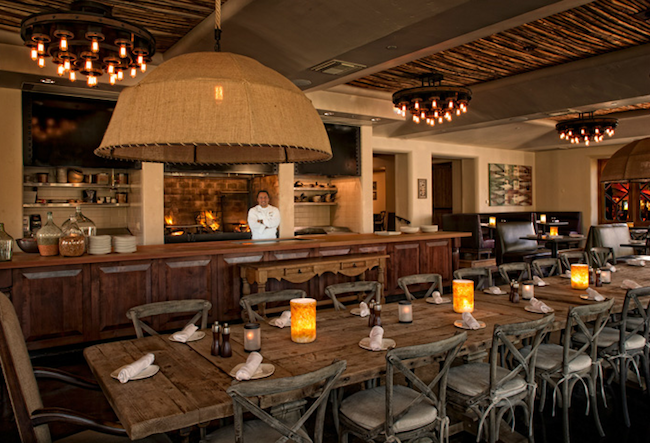 For New Year's Eve, The Wigwam is providing several options to ring in 2013 in style:
Dinner at Red's Bar &Grill features a four-course dinner, diners will also be able to watch the ball drop live in New York. Cost is $46 per person.
Dinner at Litchfield's celebrate New Year's Eve with savory seasonal culinary creations. This four-course dinner is $65 per person.
Kick off the evening with a New Year's Eve Gala cocktail reception at 6:30 p.m. at the Wigwam Ballroom, and then enjoy the culinary creations of Executive Chef Lenard Rubin with a four-course dinner. Cap the evening at the New Year's Eve Celebration. Cost is $150 per couple.
New Year's Eve Celebration. Dance the night away to your favorite hits spanning from the '60s to today with live entertainment by the Thaddeus Rose Band at the Wigwam Ballroom from 9 p.m. to 1 a.m. Party-goers will ring in the New Year with a champagne toast, balloon drop, and festive party favors. Tickets are $25 per person, or $15 for those dining at Red's Bar & Grill or Litchfield's that evening.
"The holidays are such a magical time for families and friends to come together and enjoy the season," said George McGann, managing director of The Wigwam. "We love getting decked out for the holidays and celebrating the wonder of this time of year with our guests and the local community."
To learn more, visit www.wigwamresort.com