Heading to Vegas this summer? You just might be in for a heightened cultural experience. Carnevale is a celebration that typically takes place in small towns and villages of Italy throughout the summer months and it's coming to Las Vegas.
The Venetian and The Palazzo Las Vegas will celebrate the magic and fantasy of Carnevale this summer, featuring three months of classic Italian festivities, including new experiences, entertainment, art, music and wine beginning June 2.
"The magic of Carnevale is never knowing what unexpected surprise is around the corner and the distinctively themed months offer a unique and special experience every time you visit," said John Caparella, president and chief operating officer of The Venetian, The Palazzo and Sands Expo.  "Summer is always a fun and joyous time and Carnevale offers the perfect place to spend time and make lasting memories with friends and family."
Carnevale's presence will impact the guest experience, as it's festive ornaments and décor punctuate the resort. Wonderment and revelry will surround guests from the moment they enter the resorts through an elaborate, oversized masquerade mask and see the colorful banners and streamers. Carnevale will mark the debut of The Venetian's spectacular outdoor light show on the iconic clock tower and a colorful parade, the core of all Italian festivals, will wind its way through the property each night.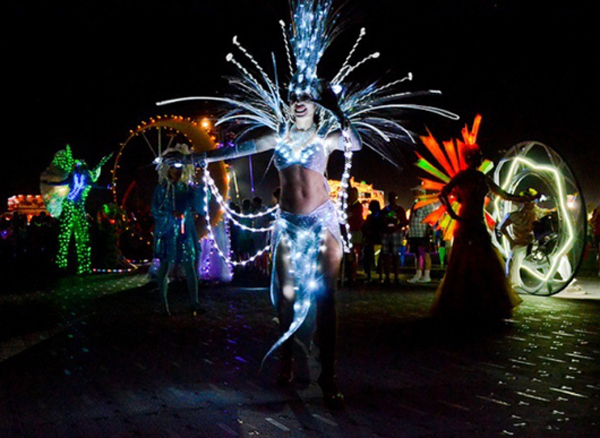 From these visual spectacles, to the themed characters and the unexpected surprises around every corner, guests will be wrapped up in the pageantry and magic that is Carnevale. In addition, each month will portray a different theme representing a various aspect of Italy, inviting guests to come back to experience all the new experiences and magic throughout Carnevale.
A "Passaporto di Carnevale" will be included with select suite packages offered throughout Carnevale with special discounts and entertainment specials as well as retail offers from The Grand Canal Shoppes and The Shoppes at The Palazzo. The Passaporto will be an exclusive benefit to resort guests and Grazie members, The Venetian and The Palazzo's premier loyalty program. During Carnevale, Grazie members can continue to earn valued Status Points with all suite charges by linking a Grazie account to suite reservations.
Carnevale will run from June 2 to Sept. 1.
To Learn More
The Venetian, www.venetian.com/carnevale
The Palazzo, www.palazzo.com/carnevale