While everyone else is probably crying into their iced coffees that summer is almost over, we in the desert are celebrating.
We made it through another year of crazy heat and the time is near to enjoy the desert during its more beautiful seasons.
But, before we say "goodbye" to summer, we want to have a few more awesome adventures.
And that's what we are here to share with you today — top spots for you to enjoy the dog days of summer.
Read below to see our picks for end of summer stays.
Andaz Scottsdale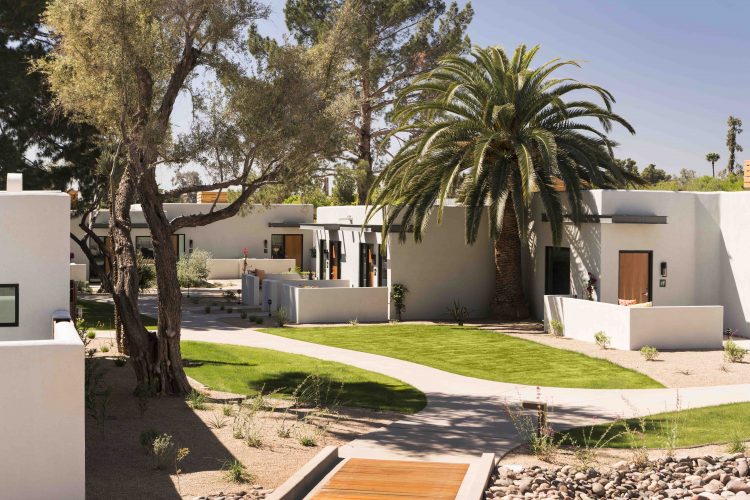 Named one of the best new hotels in the world, if you haven't been to Andaz Scottsdale yet, we are giving you yet another reason — their "Go Big or Go Home Labor Day Weekend."
From Friday through Monday, the resort will be offering some fun and fabulous end-of-summer events and activities.
Check out the schedule below:
Color Outside the Lines
Friday – Monday
Weft & Warp Art Bar + Kitchen's glass panels will be covered in murals that guests will have the opportunity to contribute to with their own artistic skills.
Uncle Bears Beer Pairing Dinner
Friday – Monday, 5:30 -10 p.m. 
Partnering with Uncle Bears Brewery, the resort will host a three-course menu paired with tasty beers. On Sunday, stop by the pool for free beer samples.
Andaz Scavenger Hunt
Friday – Monday
Go at your own pace and have a blast with this scavenger hunt that will take you throughout the resort. Redeem your completed scavenger hunt for an Andaz t-shirt.
Jumbo Pretzel & Dips
Friday – Monday
Throughout the weekend, the resort will be serving up an American fave – jumbo pretzel twists. But this will have an extra twist with their mustard aioli and roasted chili cheese sauces. Bonus point — these will be available for room service!
Setting the Tone for the Weekend
Saturday, 11:30 a.m. – 6 p.m.
Sit back and sip back your favorite drink poolside while bobbing your head to the sounds of DJ Thomas.
Watermelon Eating Contest
Saturday, Adult Competition 1 p.m., Children's Competition 1:30 p.m.
As DJ Thomas spins tunes, you'll be eating your way through (hopefully) numerous watermelons. Winners will take home prizes including $100 bar tab (adults only), and an ice cream party for four (kids only).
Water Balloon Madness Sunday
Sunday, 1 p.m.
Anyone in for a massive water balloon toss? You'll find us there!
To learn more about the festivities at Andaz Scottsdale, visit here.
Hyatt Regency Huntington Beach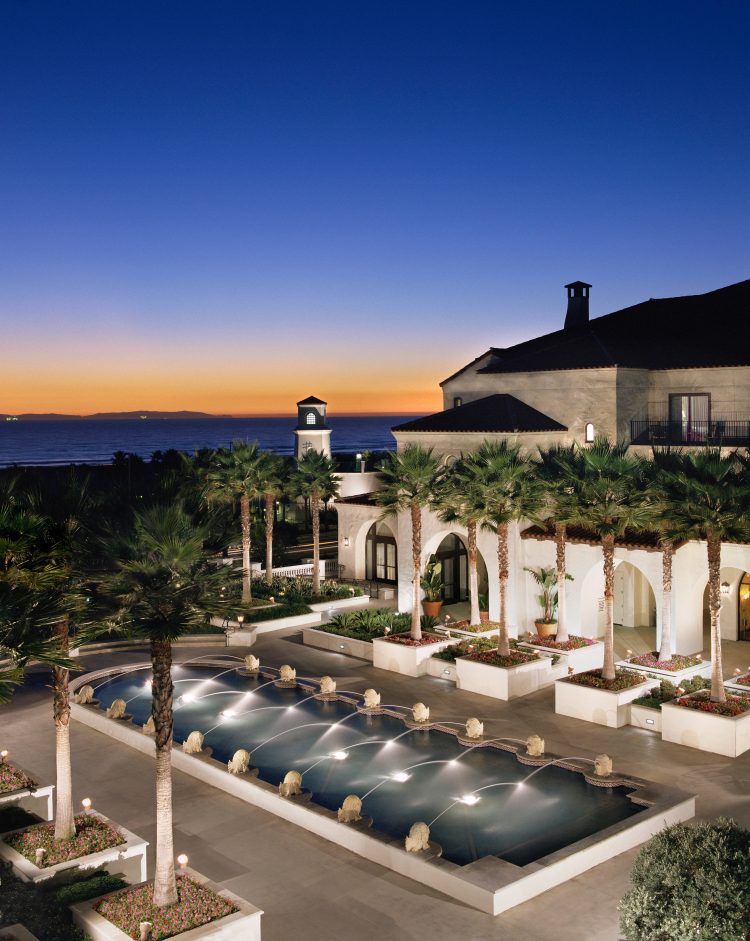 Looking for a new SoCal getaway? Look no further — we've found it for you. Escape the last bit of Valley heat and head to Hyatt Regency Huntington Beach Resort and Spa for sun you can enjoy.
They've got some great deals going on this season, and one of them is sure to be the perfect fit for your final summer vacay.
Surf, Burger and Beer
Learn to surf at the property's surfschool, Toes and the Noes with skilled instructors that will have you feeling like a pro.
Following your hard work out on the waves, head on over to Pete's Sunset Grille for a Backyard burger and nice, cold beer.
Poolside Man Cave
Redefining cabanas, this resort calls them Man Caves. They come complete with flatscreen TVs and personal refrigerators to keep all your fave summer drinks cool.
The Sounds of Summer
Every Friday and Saturday night put your dancing shoes on and head on over to Pete's Sunset Grille where musicians will perform your favorite classics, as well as original songs. Speciality menus and seasonal drinks will also be there to enjoy.
Live the Suite Life
Enjoy the weekend in a decked-out suite that has an adjoining room to make you feel like you're living at the beach. Upgrade to a suite that offers a second bathroom and a balcony, and we're guessing you'll never want to go home.
To book your stay at Hyatt Regency Huntington Beach today, visit here.
Westin Kierland
Live up the last bit of summer at The Westin Kierland Resort & Spa with their Last SPLASH of Summer package.
Available August 30, 31, and September 4 and 5, your chances are limited to enjoy this great deal!
Included in the package is:
Guest room complete with Westin's Heavenly Bed & Bath amenities
Access to resort pools, lazy river, water slide, and resort activities
This package is priced at $109 per room, per night
To book this package at Westin Kierland today, call 480.624.1202 and mention the promo code "SPLASH."
Scottsdale Resort at McCormick Ranch
Staycation in style and say "sayonara" to summer with the "Rockin' Staycation" Labor Day weekend package at The Scottsdale Resort at McCormick Ranch, A Destination Hotel.
Channel your inner Sandra Dee and Danny Zuko this Labor Day weekend as the resort offers a variety of rock 'n' roll activities.
Here are the events you'll be enjoying:
Poolside music from the Mark Long Band all weekend
Viewing of "Grease" Saturday night, after sunset
In addition to this, the resort will also be offering backyard games including:
Cornhole
Life-size beer pong
Horseshoes
Bocce ball
Ping pong
Guitar Hero
These games will be even more fun with a spiked snow cone, and the hourly drink specials that will be happening at Twisted Vine Pool Bar & Grill.
Rates for this weekend starts at $99 per night.
To book your rockin' Labor Day weekend at The Scottsdale Resort at McCormick Ranch, visit here.
Pointe Hilton Tapatio Cliffs Resort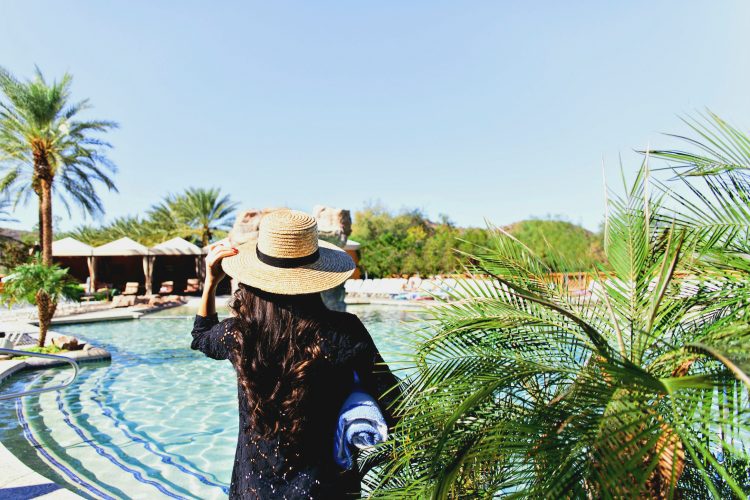 Activities are aplenty at Pointe Hilton Tapatio Cliffs Resort this Labor Day weekend. So, if you're in the mood for a little r&r, but family fun as well, then this is just the place you're looking for.
Here is a schedule of the fun you can expect to have at the resort September 1- 4:
Poolside Games
Saturday – Monday, 10 a.m. – 4 p.m.
Your kids are going to love the poolside crafts, water games, and more.
Wildlife World Zoo Visits
Saturday, 11 a.m. 
Learn about local wildlife, including birds and reptiles and participate in a photo opp or two!
Grilling with Chef Abel Ley
Saturday, 1 p.m.
Dive-In Movie The Angry Birds Movie
Saturday at dusk
Live Music Ghandi's Garage
Sunday, 2-5 p.m.
Stars & Stripes Bingo
Sunday, 2 p.m. and Monday, 3 p.m.
Rates this weekend at the resort will also be a steal, starting at $114/night.
To book your Labor Day weekend at Pointe Hilton Tapatio Cliffs Resort, visit here.