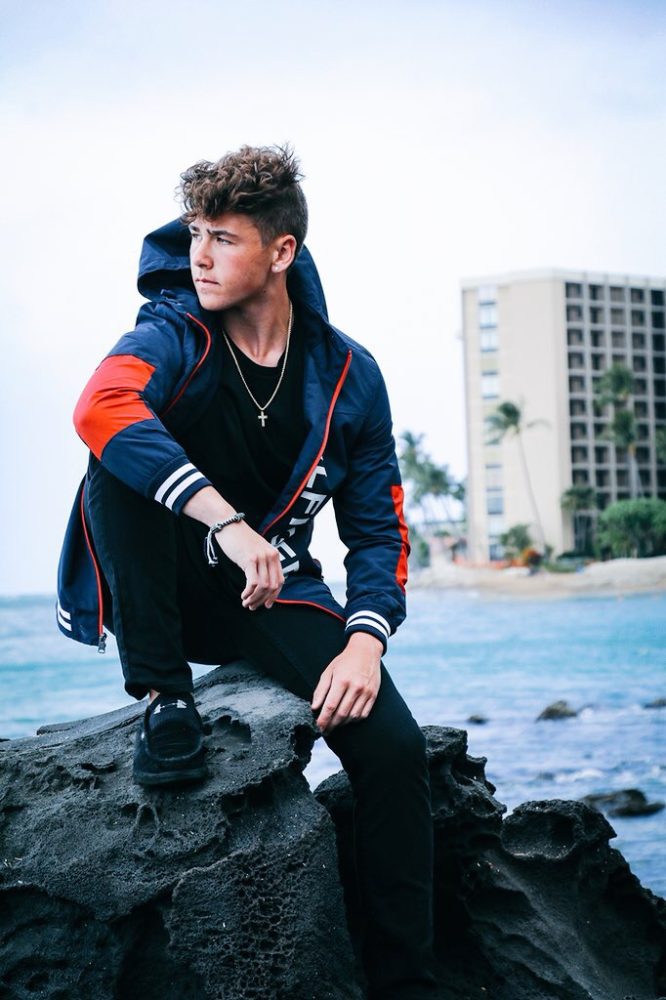 Name: Vincente (Vinnie) Decesare
Age: 17
Title: Teen Face of Foothills Finalist and Junior at Sandra Day O'Connor High School
City you live in: Glendale
A typical day in my life includes…
the gym, a run, driving and school.
I was born…
November 21, 2001.
My favorite thing about Arizona…
the sunsets and mountains.
I'm listening to…
Louis the child and eden.
My family…
is just my mom and I, but she's the world to me.
If I could have dinner with anyone, it would be…
Leonardo DiCaprio.
One thing I cannot live without…
the gym.
When I was younger, I wanted to be…
an actor.
I'm inspired by…
Michael b. Jordan and Leonardo DiCaprio.
The one person who motivates me is…
my mom.
If I could change anything in the world, it would be…
the amount of trash killing the environment and wildlife.
The perfect day would be…
on a set or a photoshoot doing what I love…or skydiving!
My first job was…
at PacSun retail store.
My favorite escape…
driving to a peak and watching the sunset.
My life…
is amazing because I always have a smile on my face and don't let anything push me down.
I'm currently working on…
my body transformation
Always…
striving to better myself.
Never…
let negativity get to me.
Favorite Quote…
"Don't tell people you're dreams, show them."
Biggest Dream…
becoming a A-list model and actor.
My Pet Peeve(s)…
judgement and pessimism.
Summarize yourself in one sentence…
I'm a go getter who is very determined to get and achieve my goals and dreams while treating everyone with respect, always working to better myself and living every day to the fullest.