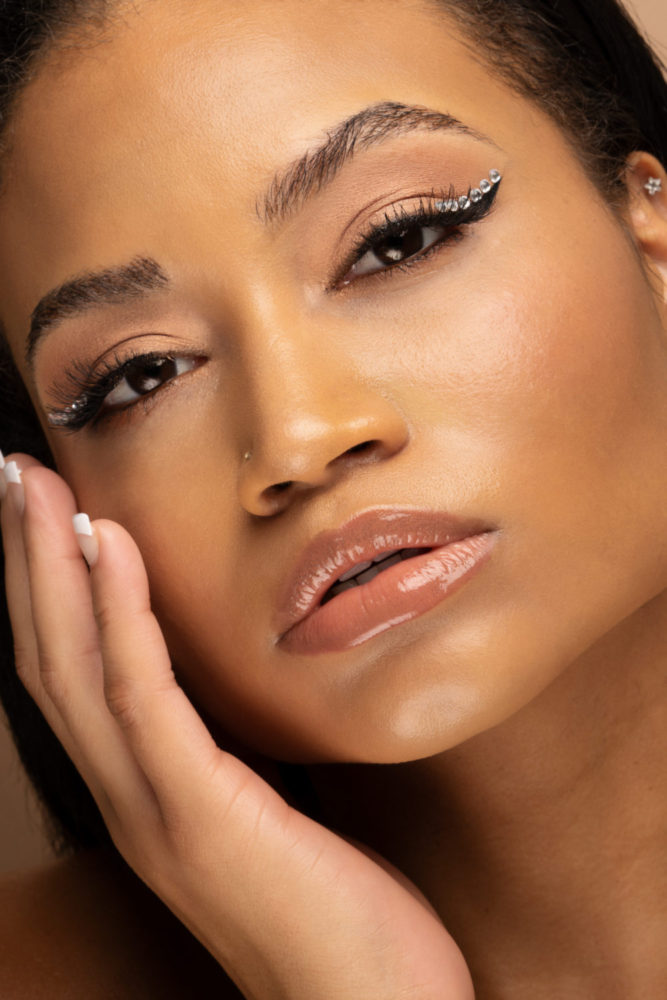 Name: Yvett Adams
Facebook: @VettAdams
Instagram: @VettAdams
SnapChat: @yvett.vettlove
TikTok: @vettadams
Clubhouse: @vettadams
Age: 26
Title: Model
Married/Single: Single
Kids: No Kids
City you live in: Phoenix
A typical day in my life includes… I always wake up at 6 o'clock in the morning! Put on my workout clothes..Brush me teeth!! Put my hair in bun and put my black hat on. Walk Down Stairs.. Make Some fresh coffee. While that's Brewing! Take My Dog Diamond Outside. Coffee is Done! Make a Cup. Drink it! Off The Working Out!
I was born… in Arizona.
My favorite thing about Arizona… The winter is beautiful, nice, and cold..
I'm listening to… Nicki Minaj, Yikes.
My family… Super Supportive, Fun, and Humble individuals who I say are the best company to have around.
If I could have dinner with anyone, it would be… Beyoncé
One thing I cannot live without… my dog, Diamond!
When I was younger, I wanted to be… a lawyer.
I'm inspired by… Tyra Banks because she is a famous model and created America's Next Top Model. I watched all the shows and really learned a thing or two in the model world.
The one person who motivates me is… Me.
If I could change anything in the world, it would be… World Peace!
The perfect day would be… overlooking the beautiful ocean in Spain while I have a handsome man on my side as we enjoy the breeze and drink our favorite cappuccino.
My first job was… as a cashier At Howard's True Value,
My favorite escape… is going to the mountains.
My life…
From the beginning was very fun as I grew up. My parents gave me the world I was spoiled but not too long till my little sister Latoya came into the picture. It was 6 kids in total. I had lots of friends in the neighborhood they would come over while my mother cooks some barbecue and us kids in the back pool enjoy the summer days and school is out.
I'll be riding bikes and scooters With my older two brothers Ondrai And Oscar I liked been around them and learning tricks getting dirty I didn't mind it made me tough.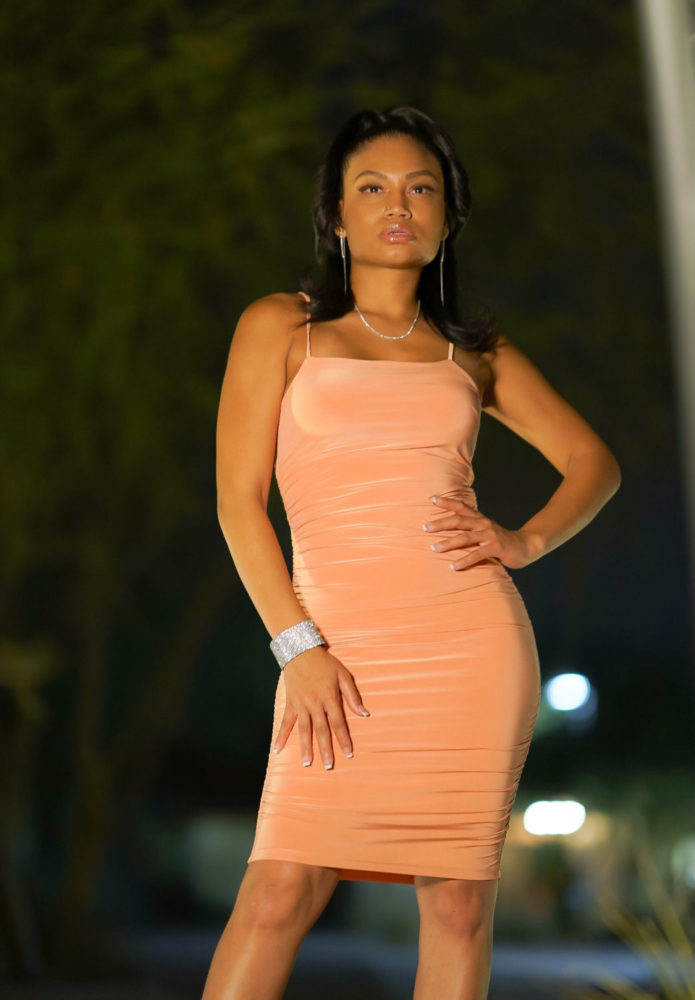 I'm currently working on… My Modeling career where I can reach new and bigger goals and become well known not just Arizona other States as well.
Always… Be Confident,
Never… Give up On your Dream.
Favorite Quote… "All our dreams can come true, if we have the courage to pursue them." – Walt Disney.
Biggest Dream… To Become A Famous CoverGirl Model and be on Billboards!
My Pet Peeve(s)… Communication, Be on Time and Be Honest.
More About Yvett Adams:
I was inspired by Magazines and TV Ad's and wanted to become a fashion model.  I went about and came across a training center that's called John Casablanca's for development and skills, I took the courses for advance modeling it took me ten weeks to finish the program.
Later, on in my journey, I took photo shoots with professional photographers, going to different environments and creating themes to help build my portfolio. I attended fashion shows for L'anza, Love Sick, and the All White Caribbean. I experienced so much that  I worked hard and push through good times and tuff times and came successful in my dream, that I accomplish. 
Most importantly, I truly love what I do and keep surprising the world with many inspirations.