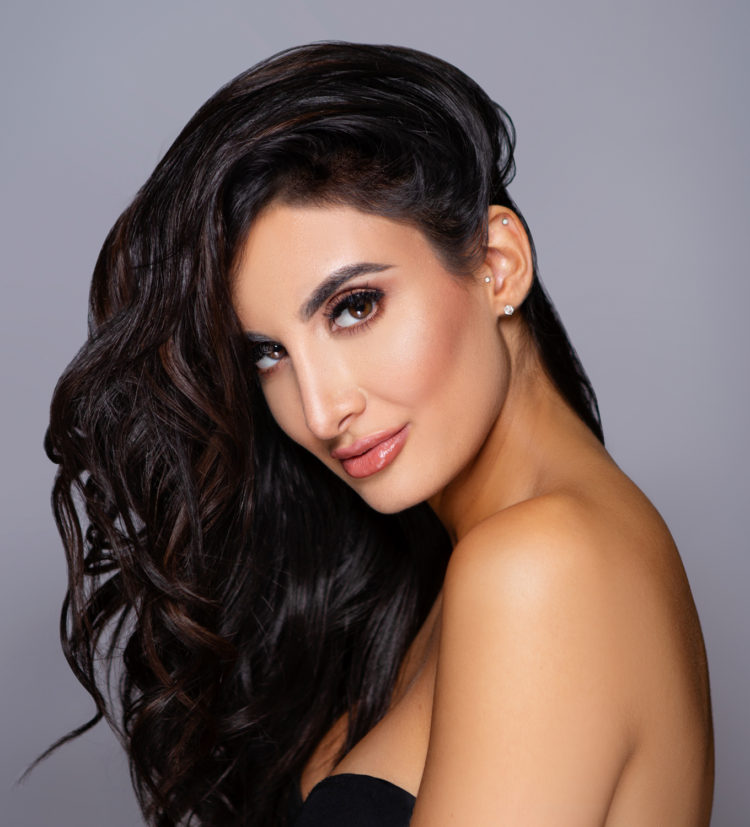 Name: Sarah Rabiah
Website (more updates coming soon!)
Age: 29
City you live in: Scottsdale
A typical day in my life includes…
a strenuous workout and dedicating time to my business. No matter the day, I am interacting with friends and family. With the additional time I have, I read, travel, and engage in hobbies such as dance and yoga. 
I was born…
December 24th in Saudi Arabia during the Gulf War.
My favorite thing about Arizona…
is the weather in the winter and our beautiful sunsets year-round.
I'm listening to…
new music every day, and live music whenever possible. I listen to a wide variety of music, but my favorites are pop and electronic.
My family…
comes first and are more important to me than anything.
If I could have dinner with anyone, it would be…
Carl Jung because I love learning about the way people think, and he's done a lot of interesting work in the field of analytical psychology.
One thing I cannot live without…
my support system. This especially showed through when I went through cancer treatment for Hodgkin's Lymphoma. Knowing how much I am loved and supported kept my spirits up during that otherwise would have been very difficult.
When I was younger, I wanted to be…
a model and I can happily say I enjoy that now and have even bigger dreams for myself in the future.
I'm inspired by…
ambitious and philanthropic people. It is wonderful to see people who have been successful in their own lives and business who give back to their community and those in need.
The one person who motivates me is…
my mother. She and my dad were long-distance for 18 years while she raised my sisters and me in Arizona and my dad worked in the Middle East.  She has supported me through everything in life and makes me want to work my hardest.
If I could change anything in the world, it would be…
preventing illness.
The perfect day would be…
getting a massage, wearing a new outfit, and going to a concert with friends.
My first job was…
unofficially as a babysitter for two girls when I was eleven years old, but officially as a restaurant hostess when I was fourteen.
My favorite escape…
is reading.  
My life…
is full of excitement, I travel as much as possible and love trying new things!
Always…
working to be a better version of myself.
I'm currently working on…
producing a line of fashion-forward meal prep bags for men and women.
Always…
optimistic.  
Never…
stray from adventure.
Favorite Quote…
"Aspire to inspire before we expire." – Eugene Bell Jr.
Biggest Dream…
is to be a successful serial entrepreneur.
My Pet Peeve(s)…
when people are unkind to restaurant servers.
Summarize yourself in one sentence:
I am a sociable and creative woman who isn't afraid to dream big and pursue my passions.