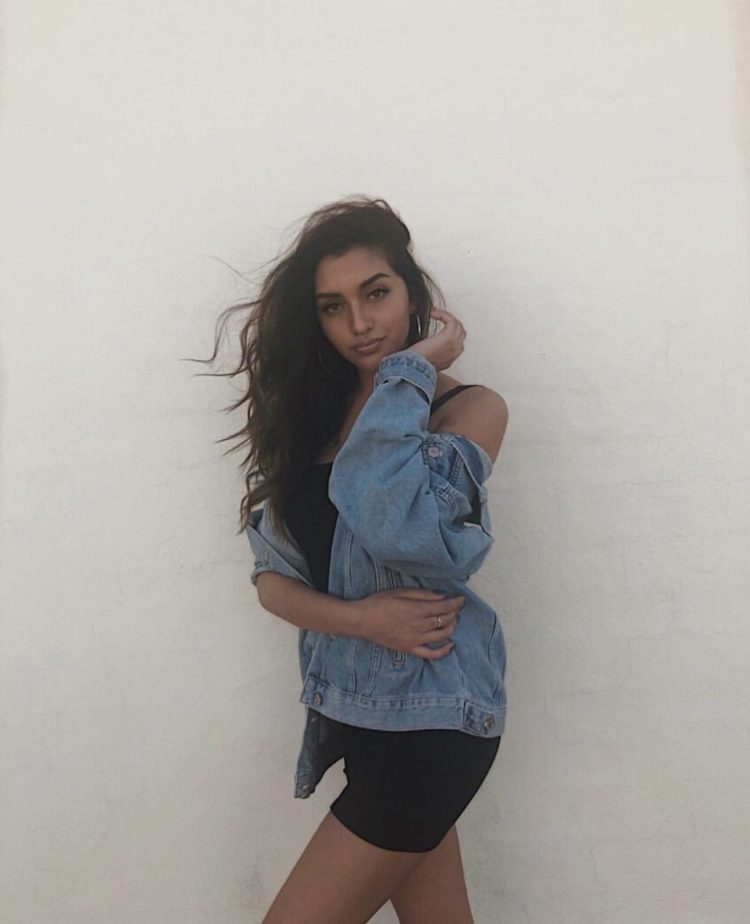 Name: Maxie Mendez
Age: 22
Married/Single: in a relationship!
Kids: no not yet, but maybe someday!
City you live in: Surprise, Arizona
A typical day in my life includes…
making a coffee in the morning with a healthy and light breakfast on the side, going to class at ASU, followed by the gym in the evening, and ending my day relaxing watching 'Friends' re-runs!  
I was born…
in Orange County, California!
My favorite thing about Arizona….
is Sedona and summer nights!
I'm listening to…
"Fade Into You" by Mazzy Star.
My family…
is my everything! Even though they can be loud and sometimes crazy, I don't know what I would do without them.
If I could have dinner with anyone, it would be…
hands down, Freddie Mercury!
One thing I cannot live without…
my friends and family.
When I was younger, I wanted to be…
a marine biologist, fashion designer and a teacher.
I'm inspired by…
other people's positivity and motivation. To see others accomplish their goals and dreams motivates me that I can do anything I want to do!
The one person who motivates me is…
my mother. She always pushes me to do my best and reminds me of how much I am capable of. Oh, and myself.
If I could change anything in the world, it would be…
wow, a lot. But if I could change anything it would be homelessness, world hunger, animal cruelty and making sure everyone treats each other equally. Just to name a few!
The perfect day would be…
spending the day relaxing at a spa getting pampered and drinking red wine! Or watch Netflix all day and eat pizza, I'm not too picky!
My first job was…
being a hostess at a bar in West Gate!
My favorite escape…
is my room! It's my own little sanctuary.
My life…
is a constant reminder of how blessed I am, filled with opportunity and love.
I'm currently working on…
getting my Bachelor's degree in Social Work with a minor in Criminal Justice at Arizona State University.
Always…
be kind, caring, compassionate and loving towards others.
Never…
be too hard on yourself, you're only human.
Favorite Quote…
"Never half-ass two things. Whole-ass one thing." – Ron Swanson
Biggest Dream…
is to travel the world, be successful and happy with the life that I am living and to volunteer in third world countries to help the less fortunate.
My Pet Peeve(s)…
is rude people! And chewing with your mouth open.