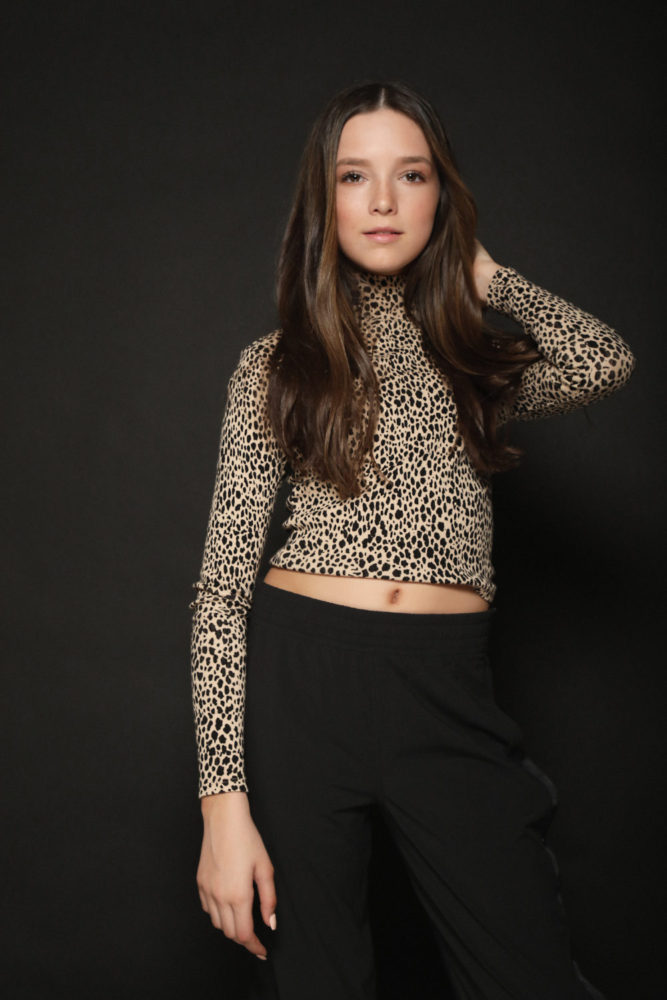 Name: Makenzie Norton 
Age: 14 
City you live in: Scottsdale
A typical day in my life includes…
school, dance and hanging out with friends.
I was born…
in Scottsdale, AZ on December 20, 2005.
My favorite thing about Arizona…
the beautiful scenery, sunsets and of course the amazing weather. I also love how there is so much to do here and how you can get to Flagstaff and Sedona is such a short amount of time. There are so many amazing places in AZ.
I'm listening to…
pop music.
My family… a
re full of twins. I have an identical twin sister and a twin brother and sister. Also, my aunt and uncle are twins. My family are my best friends.
If I could have dinner with anyone, it would be…
Jennifer Lopez, she is such an amazing dancer and role model for so many. I love that she also gives to so many charities.
One thing I cannot live without…
is food. I love all the amazing restaurants that we have in this city.
When I was younger, I wanted to be…
a veterinarian.
I'm inspired by…
Adrianna Lima.
The one person who motivates me is…
my Mom. I wouldn't be where I am without her.
If I could change anything in the world, it would be…
discrimination.
The perfect day would be…
at the beach with family and friends.
My first job was…
dog walking and babysitting.
My favorite escape…
is dancing and the beach.
My life…
is full of joy, laughter, and positivity. I like living every day to the fullest.
Always…
be happy, kind, have a positive attitude and help others.
I'm currently working on…
not living in the past and focusing on a bright future.
Always…
be you!
Never…
be selfish or negative.
Favorite Quote…
"Never regret anything that makes you smile" and also, "Beauty is being the best possible version of yourself, inside and out."
Biggest Dream…
I would love to be a professional model and I also want to do something in the medical field.
My Pet Peeve(s)…
people that are fake and aren't genuine.
Summarize yourself in one sentence…
I am a positive person, love to dance, love giving back to my community through community service and NCL, and always try and bring fun to whatever I am doing.