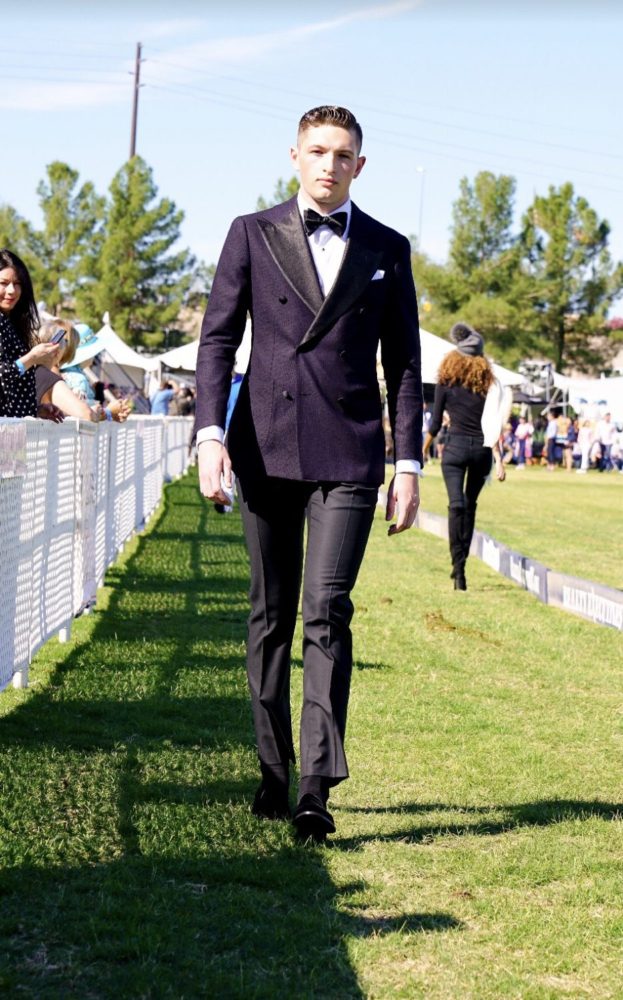 Name: Kyle Humphries
Age: 20
Married/Single: Single
Kids: None
City you live in: Scottsdale
A typical day in my life includes…
waking up early and depending on the day I am either heading off to school or getting ready for work. After both I like to always hit the gym or maybe sometimes I'll skip the gym and spend some much needed time with my best friends.
I was born…
in Phoenix, Arizona at Banner Thunderbird Hospital on April 18th of '97.
My favorite thing about Arizona…
the outdoors, the adventure that is out there. Arizona is full of beautiful places to go and explore, hike and etc. The thing I love the most is when I go out to the White Tank Mountains out by my mom's house on rainy days. Getting to go out where there are no noises or lights. Just you, nature and the feeling of peace. Being able to clear my head of anything that's been bothering me with no distractions.
I'm listening to…
Bea Miller right now. Her song "Like That" just gives you a sense of power when listening to it. However, my favorite artist happens to be Nicki Minaj.
My family…
is my rock. They are the people that support me through thick and thin. My sister especially if I'm having a moment where I'm feeling down. I always give her a call and she knows exactly what to say to make me feel like everything is okay.
If I could have dinner with anyone, it would be…
Gigi Hadid, because I'd love to not only get to know her on a personal level. I'd also like to learn from her and find out ways to improve my career. Any helpful hints she'd have. She's created this platform for models to look up to her for inspiration.
One thing I cannot live without…
had you asked me this question a year ago I would have said my phone like everyone else. However, now I'd have to say the people closest to me. They are what keep me going all the time and the reason I do the things I do.
When I was younger, I wanted to be…
a doctor. I always thought they had the coolest. They got to do these crazy surgeries all day and they also made the big bucks. As I've gotten older though, that is no longer the case.
I'm inspired by…
those who make their dreams happen. People always say becoming a model, actor, singer and etc. Is a dream, but is not reality. However, if you want something hard enough and you believe in going out there and making it happen. Those are the kinds of people that inspire me to chase me dreams and live my life the way I want to.
The one person who motivates me is…
my grandma. She's always motivating me to do better for myself. She believe hard work pays off and that motivates me to build a name for myself and do great things.
If I could change anything in the world, it would be…
the worlds outlook on the LGBTQ Community. So many people see it in a way of disgust or a sin. I wish they could truly open there eyes and hearts to a world where it doesn't matter what gender you are. Love is love and it comes in all shapes, sizes, colors and genders.
The perfect day would be…
to sit outside on the back porch with a warm green tea in my hand and just listen/watch the rain fall.
My first job was…
working at Barros Pizza in Surprise, AZ. I worked there for about 3 years with my sister and all my best friends.
My favorite escape…
the rain. No matter the place, date or time. If it is raining outside I always stop and take a moment. Take in a big breath of that rainy smelling air and clear my head. Another escape for me if it isn't raining is long drives. I never set a destination, I just drive.
My life…
is a roller coaster where no two days are ever the same. But that's the way I like it, because if things were the same don't you think it would start to get boring.
I'm currently working on…
figuring out what I'm truly doing with my life. What do I want to do?
Always…
stay true to yourself and never let anyone change who you are or who you want to become.
Never…
change who you are to satisfy someone else!
Favorite Quote…
"We as humans forget how rich of a life we really live" – Erika Girardi
Biggest Dream…
to get a campaign with Louis Vuitton.
My Pet Peeve(s)…
smacking your gums, not having table manners or manners in general, and talking down to someone.
Click here to order a Trendsetters reprint.