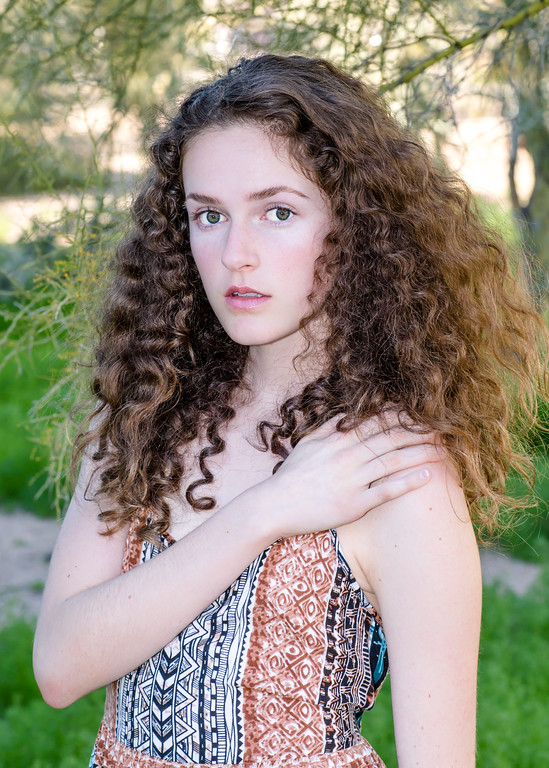 Name: Korra Kathleen Reed
Age: 14
Title: Face of Foothills Finalist
Married/Single: Single
Kids: Don't have any, but hope to someday!
City you live in: I live in Anthem, Arizona. It is a small and secluded area located in Maricopa County.
A typical day in my life includes…
going to school for 8 hours. Typically I have cheer right after school until 5. After cheer I usually go to my dance studio for classes till around 8pm.
I was born…
on September 17, 2003 right here in Phoenix. My mother was out at dinner when she knew I was ready for arrival. As soon as she got to the hospital, I popped right out.
My favorite thing about Arizona…
definitely the mountains. It amazes me that I can see them every day, and never realize how many there are.
I'm listening to…
a lot of R&B music. Artists like Khalid, SZA, and Kehlani have a way of making such powerful music that always puts me in the feels.
My family…
is my biggest support system. We are extremely close. We have family dinners on each holiday, and come together for little individual celebrations often.
If I could have dinner with anyone, it would be…
myself 40 years in the future. I would want to ask what things to avoid so that I could better my chances and make good choices.
One thing I cannot live without…
my family. They do everything to make sure that I am supported.
When I was younger, I wanted to be…
an architect. I thought the blueprints would be interesting to design.
I'm inspired by…
all the woman in the world who, despite what others say, push for success.
The one person who motivates me is…
my mother. She is my best friend, and without her I would have never gotten so many opportunities that I have today.
If I could change anything in the world, it would be…
giving everyone the ability to use common sense and common curtesy.
The perfect day would be…
waking up to breakfast in bed. Going up to the slopes with my best friends and snowboarding. Then on the way home we would stop to get our favorite foods. We would then stay up till 2 in the morning talking.
My first job was…
working at my mom's office.
My favorite escape…
thinking. Being able to give myself time to think things through helps me solve problems.
My life…
is full of blessings. I am content with my life the way it is.
I'm currently working on…
being more patient.
Always…
be yourself.
Never…
let anyone rain on your parade.
Favorite Quote…
"The greatest risk is the risk of riskless living." – Stephen Covey
Biggest Dream…
is to be successful. In my future I want to feel steady in my lifestyle.
My Pet Peeve(s)…
when someone talks while they have food in their mouth, and when people don't say thank you after performing a kind act.