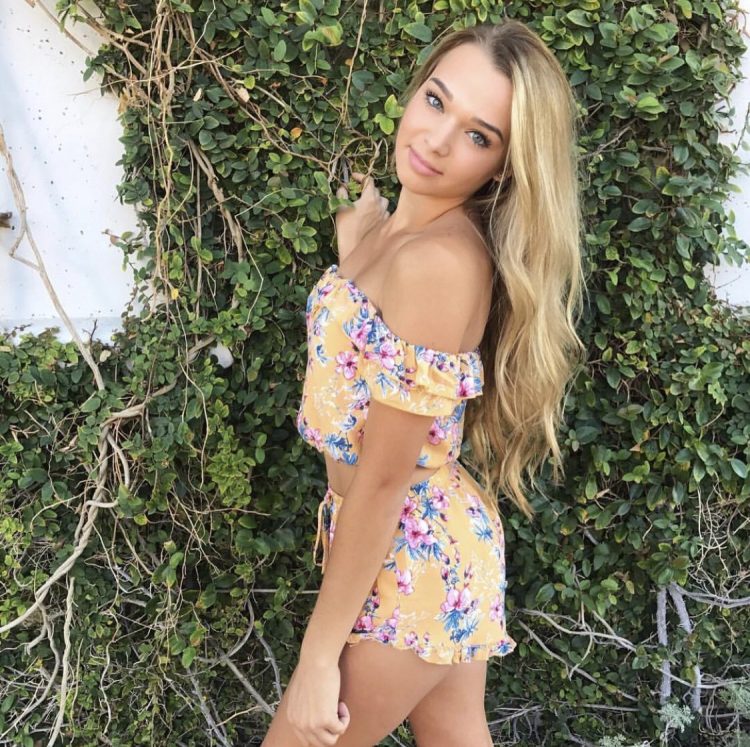 Name: Kaitlyn Cannon
Age: 19
Title: ASU student, Influencer
Married/Single: Single
City you live in: Tempe
A typical day in my life includes…
I try to be a morning person but it's kinda of hard for me if I stay up late. Most of the time I wake up around 8 and go straight to the gym, go to class, and then hang out with my friends or work depending on the day.
I was born…
in Salt Lake City, Utah.
My favorite thing about Arizona…
definitely the weather. It's sunny 90% of the time and I love that. Also, the palm trees. Growing up in Utah and Colorado I was never around palm trees but I've always loved them.
I'm listening to…
all kinds of different music it really just depends on my mood. I can go from rap, to country and then to EDM. It just depends on my mood and what I'm feeling.
My family…
I have the most amazing mom and step dad ever. I have an older brother who is in the Marines and is stationed in Japan right now. I also have a little brother and sister who mean the world to me. My family has always been so supportive of me and I honestly don't know what I would do without them.
If I could have dinner with anyone, it would be…
Justin Bieber. I've had a huge crush on him since I was in 5th grade.
One thing I cannot live without…
Kit Kats, fruit, sour gummy worms, my bed, the gym.
When I was younger, I wanted to be…
in the FBI.
I'm inspired by…
my mom; she's gone through so much and yet she is still one of the happiest and brightest people I know. I call her about twenty times a day and she always knows the answers to all my issues in life, it's crazy lol.
The one person who motivates me is…
Tammy Hembrow, she's been my fitness motivation for over a year now.
If I could change anything in the world, it would be…
just for people to be nice. There are so many people who think they can be mean to others just because they aren't happy. People don't understand that most of the time it's like a chain reaction, once you are mean to someone it makes them in a bad mood and want to be mean to somebody else. Just spread love and kindness!
The perfect day would be…
waking up with the sunrise at a beautiful ocean somewhere in the world, shop, go skydiving and end it with watching the sunset.
My first job was…
Pacsun.
My favorite escape…
going to the gym. It's literally the highlight of my day and relieves all my stress/worries in the moment.
My life…
is just starting, I'm attending college at ASU and have so much ahead of me.
I'm currently working on…
brand sponsorships with companies for Instagram, working with different photographers in the Valley and getting some cool content and working on getting my degree in Communications.
Always…
focus on the positives in your life. The second you start focusing on the bad things that might be happening is when everything seems like it's going wrong. Sit down and take a few moments to realize everything good that is happening in your life. You live once so have fun and enjoy yourself. Also always be nice to others, you never know how much that can brighten their day.
Never…
take anyone around you for granted. Always be thankful because your life could be worse.
Favorite Quote…
"Be mindful of every little pleasure in life, by living every day like it's your last day." – Master Jin Kwon.
Biggest Dream…
to be able to travel the world. I want to travel every chance I get. I want to find a job that I am so passionate about that it's not even like a job because it's something I love to do.
My Pet Peeve(s)…
liars, cheaters, mean people in general and when people chew food with their mouth open.