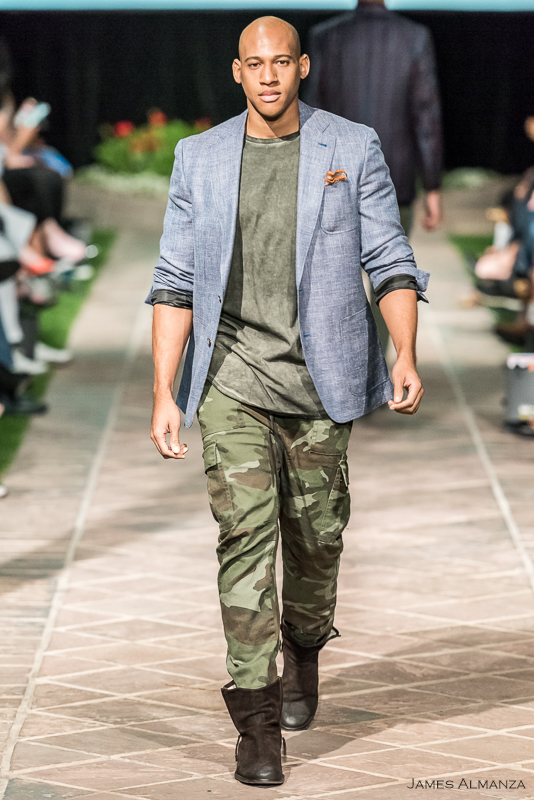 Name: Justin Ford
Instagram:
Age: 27
Title: Phoenix Fashion Week Top 40 Model
Married/Single: VERY SINGLE LOL
Kids:  No
City you live in: Phoenix
A typical day in my life includes…
MUSIC…FOOD…GYM…MUSIC…DID I MENTION FOOD ALREADY?? LOL!
I was born…
In Ohio
My favorite thing about Arizona…
The outdoors and how diverse the culture is…which means diverse FOOD!! HAHA
I'm listening to…
90's R&B is on replay!!
My family…
Is my support system!
If I could have dinner with anyone, it would be…
I would like to have dinner my grandfather who passed away when I was younger. Everyone tells me that I'm just like him.
One thing I cannot live without…
My Ipod… Music is life.
When I was younger, I wanted to be…
The guy who controls rollercoasters and of course a firefighter!!
I'm inspired by…
life.
The one person who motivates me is…
Me! I think we are our own biggest competition. I try to push myself to be better than I was the day before.
If I could change anything in the world, it would be…
We need Peace and more love!!
The perfect day would be…
Full of good food, good friends and good music!
My first job was…
Sears. I sold dryers and washing machines… Growing pains! Lol!
My favorite escape…
Running outside in nature with my headphones on blast!!
My life…
Is unpredictable and I'm along for the ride embracing the good and the bad!!
I'm currently working on…
Reaching my fitness goals. Just competed in my first physique competition and did really well. It was one of the hardest things I've ever done and showed me how strong I am both mentally and physically! Follow the fitness journey on Instagram.
Always…
Believe in yourself!
Never…
GIVE UP!!
Favorite Quote…
"Be yourself; everyone else is already taken." – Oscar Wilde.
Biggest Dream…
To be either a successful singer or songwriter. Fitness is my passion, music is my life. Which means FOOD is my LOVE?? LOL! 
My Pet Peeve(s)…
When someone chews with their mouth open!!!! Drives me crazy!!!!
Phoenix Fashion Week is the leading fashion industry event in the Southwest. The organization's mission is to bridge the gap between national and international designers and premier retailers and top fashion media. Phoenix Fashion Week's ultimate goal is to garner global exposure for Arizona's fashion industry. Through educational fashion seminars, year-round fashion events, and charitable partnerships, Phoenix Fashion Week is gaining rapid acclaim for its community-service efforts and for infusing world-class innovation into the Southwest.
http://phoenixfashionweek.com/