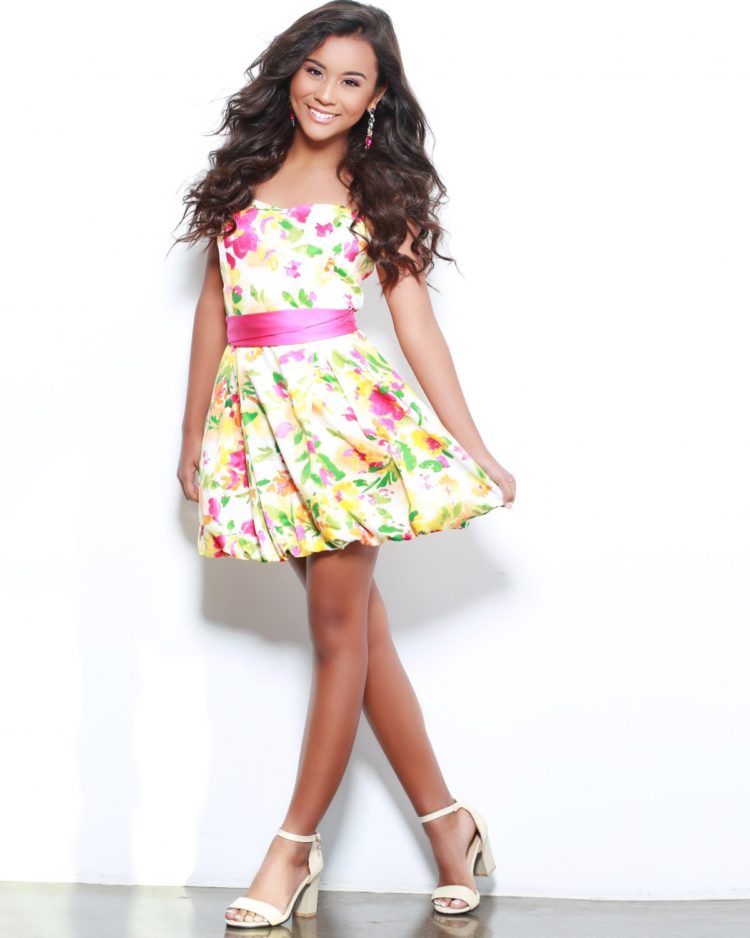 Name: Alyssa Monique Hernandez
Age: 12
Title: AZ Foothills Junior Face of Foothills 2019 1st Runner Up, 2019 UNM AZ Verrado Preteen, 2018-19 VMS Cheerleader, 2018-19 VMS Honors Student
A typical day in my life includes…
6:30 a.m. cheer practice at my middle school, then off to school, dance classes 4-5 days a week after school, doing homework (it's important to keep my 4.0 GPA), eating dinner, showering and finally sleeping!
I was born…
on September 6, 2006. There's even a song that mentions it ("September", by Earth, Wind & Fire).
My favorite thing about Arizona…
is that it is my hometown and I have so many memories here.
I'm listening to…
a lot of Ariana Grande, I'm hoping to go to her concert in May 2019!
My family…
means a lot to me; we have our ups and downs but we are still family.
If I could have dinner with anyone, it would be…
Vanessa Morgan from Riverdale.
One thing I cannot live without…
DANCE!!! It is my way of expressing myself!
When I grow up, I want to be…
a Veterinarian, professional model and professional dancer.
I'm inspired by…
Zendaya, Liza Koshymand Lili Reinhart.
I love to…
DANCE, cheer, paint, spend time with my dogs, sleep, run and write.
The one person who motivates me is…
Zendaya, she uses her platform for good. She's also very fashionable!
The perfect day would be…
spending a day in Disneyland with Sophie, Haley, Kayla and Kaleya, watching a movie while eating a ton of food, then playing with pugs.
My favorite thing about myself…
my dimples, my skin color and my hair color. It's good to self-love.
My life…
is a little chaotic but I enjoy every chaotic moment!
I'm currently working on…
preparing for the USA National Miss Arizona state pageant, which is being held on February 15-17, 2019, Phoenix, AZ. Being coached on interview skills, public speaking and stage walking requires commitment and practice.
Always…
be yourself! Even though it sounds cheesy to say, it's true. Everyone else is already taken!
Never…
lose HOPE. Things might be rough, but it will get better.
Favorite Quote…
"God gave you this life because he knew you could handle it."
Biggest Dream…
to accomplish ALL my dreams: helping animals, becoming a professional dancer and a professional model.