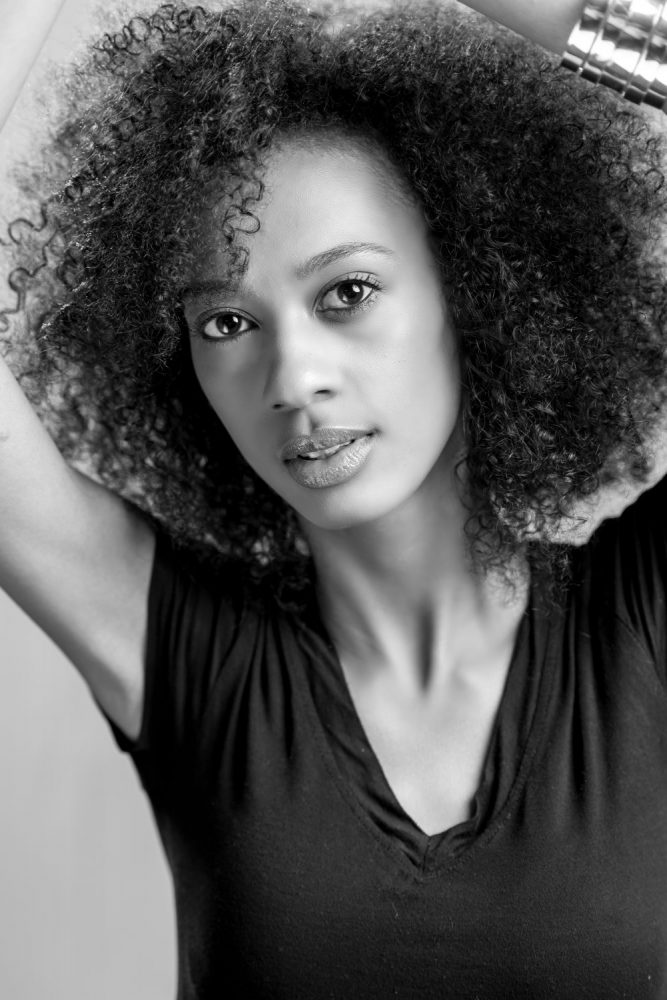 Name: Jasmine Hartsock, but my friends call me Jas or Jassi
Age: 23
Title: Phoenix Fashion Week Top 40 Model
Married/Single: Single like a Pringle!
Kids: Yorkie Mom of 1
City you live in: I currently live in Gilbert, AZ.
A typical day in my life includes…
bacon for breakfast! I spend a normal 8 hours in my office. I get to share laughs with my current residents and potential residents, while problem solving and balancing resident accounts. I get to spend my lunch time at home with my puppy. I usually send emails, clean up my apartment, or do homework on my lunch. After work I am doing homework, going to rehearsals, editing photos and videos, or trying to get to bed early for the next day.
I was born…
and raised in Arizona. I have lived everywhere from Surprise, Az to Gilbert, AZ.
My favorite thing about Arizona…
is the amount of sunlight we have! I love wearing funky sunglasses, cute strappy sandals, and sun dresses.
I'm listening to…
one of my residents having a baby shower in our office clubhouse. I'm hoping they have cake!
My family…
is very important to me. They challenge me to be the best me I can be and to do my best in everything I do.
If I could have dinner with anyone, it would be…
Channing Tatum! Hopefully we go dancing after dinner!
One thing I cannot live without…
is back rubs! With my scoliosis, my back is in constant pain. My favorite extracurricular is getting a back massage.
When I was younger, I wanted to be…
a lawyer, event coordinator, and a nurse. I loved planning birthday parties for my family, I was always very argumentative, and I loved helping people.
I'm inspired by…
my desire to change the world. We can all make a difference; you just have to find your how.
The one person who motivates me is…
Michelle Obama. She is a graceful mother and wife. She is very supportive of her family, while maintaining her own initiatives with her Ivy League education.
If I could change anything in the world, it would be…
my level of success. If I had it my way, I would be a famous supermodel with a non-profit for Scoliosis Awareness and Research. I would provide scholarships for people with scoliosis to go to college because I know how difficult it is to go to school and work to pay for school, while following your dreams. I would host worldwide community events to spread knowledge of such a common, yet mysterious disease.
The perfect day would be…
spent on a beach in Tahiti. Tons of strawberries and fruit smoothies with my curly hair and mesh swimsuit cover blowing in the warm wind. I would walk barefoot along the waterline of the ocean and have someone take cute snapshots.
My first job was…
a work study job with Grand Canyon University's Event Services Department. I was the office assistant to the 5 event coordinators for GCU's campus. I loved being behind the scenes of such large events.
My favorite escape…
is jamming out to music. I love getting lost in the rhythm and letting the music move my body. Music has always been my therapy.
My life…
is full of laughter and adventure. I have been through many things that most people have never experienced. Through all the tough times, I've become stronger and I've learned to live life to the fullest.
I'm currently working on…
studying for my Real Estate Appraisal final exam. Tons and tons of flashcards!
Always…
keep your head up. It's not the first and it's not the last!
Never…
leave home without a good pair of shoes and a smile!
Favorite Quote…
"My mission in life is not to merely survive, but to thrive; and to do so with some passion, some compassion, some humor, and some style." Maya Angelou
Biggest Dream…
is to be a Victoria's Secret Angel! I want to wear those Angel wings with my Scoliosis scar!
My Pet Peeve(s)…
are people that ask a question and don't listen to the answer and unorganized situations.
Phoenix Fashion Week is the leading fashion industry event in the Southwest. The organization's mission is to bridge the gap between national and international designers and premier retailers and top fashion media. Phoenix Fashion Week's ultimate goal is to garner global exposure for Arizona's fashion industry. Through educational fashion seminars, year-round fashion events, and charitable partnerships, Phoenix Fashion Week is gaining rapid acclaim for its community-service efforts and for infusing world-class innovation into the Southwest.
http://phoenixfashionweek.com/