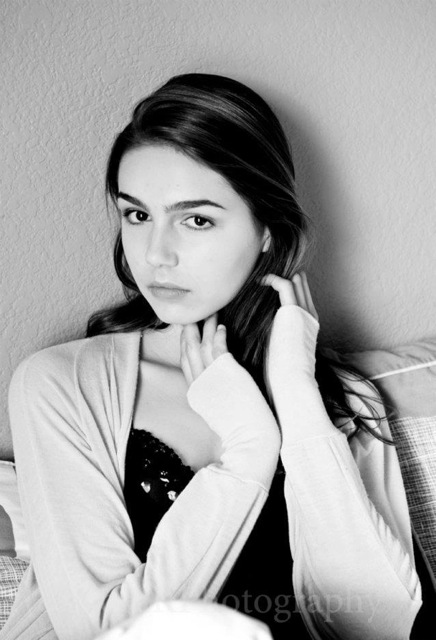 Meet Emily, a self motivated girl that loves her fruits, veggies and the beach. Read how Emily finished these 20 sentences.
Name: Emily Glynn
Age: 19
Title: Miss
Married/Single: Single
Kids: Too young for that!
Live: Tucson, AZ
I was born…
Sailsbury, Maryland
My favorite thing about Arizona…
Being surrounded by mountains
I'm listening to…
Sweet Nothing by Calvin Harris + Florence Welch
My family…
Is better than yours
If I could have dinner with anyone, it would be…
Either Robert Downey Jr. or Ina Garten. I can't decide what's more important—staring into the eyes of the most attractive man on the planet for an entire meal, or feasting with the Food Network's best
One thing I cannot live without…
Fresh fruit and vegetables
When I was younger, I wanted to be…
A professional dancer
I'm inspired by…
Olympic athletes
The one person who motivates me is…
Myself
If I could change anything in the world, it would be…
For people to respect each other's opinions
The perfect day would be…
Start at 6 am with an intense, sweat-inducing circuit and weight-lifting workout, followed by hours on the beach in Kauai, and dinner by sunset
My first job was…
Babysitting. My mom gave me the wrong address and I ended up face to face with a very confused, bearded 30-year-old man when I rang the doorbell
My favorite escape…
Anywhere with sun, sand, surf, and coconuts
My life…
Is about to get interesting
I'm currently working on…
Being less wasteful
Always…
Carry floss with you
Never…
Take my food without asking
Favorite Quote…
Just do it—Nike
Biggest Dream…
Move to Hawaii after college with no obligations other than to enjoy the ocean
My Pet Peeve(s)…
Getting stuck behind people who walk at a glacial pace. And when people chew bananas unnecessarily loud
Click here to order a Trendsetters reprint.