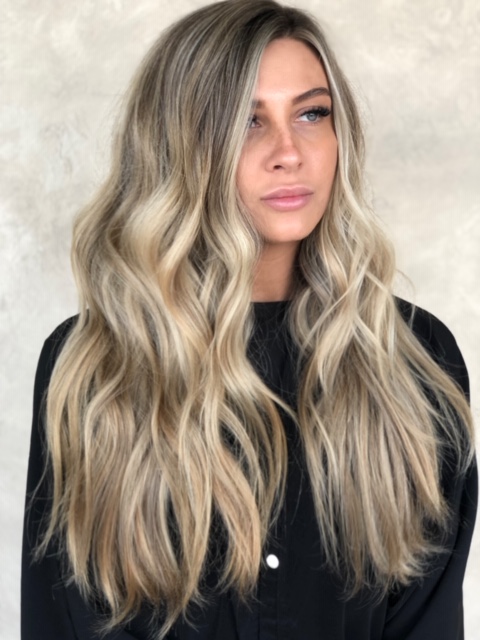 Title: Freelance model
Married/Single: in a relationship with the love of my life for 2 years.
Kids: I have a 2 month old son named Grey.
City you live in: Gilbert
A typical day in my life includes…
I usually wake up around 6:30-7am (that's when Grey wakes up) and I feed him. He usually goes back to sleep and I work out on my bike, I try to burn at least 200 calories a day. If Grey is still asleep that's when I start to get ready for the day. Depending on if I have a shoot or collaboration determines what I do that day, I make my own schedule which is literally a dream come true and I'm so glad I'm able to work that way so I can be home with my baby. Mainly my days revolve around Grey and work. If my boyfriend Dawson is off work we usually go out to eat or do something fun. I make a healthy dinner for us every night (unless its cheat day).
I was born…
in Jonesboro, Arkansas.
My favorite thing about Arizona…
I love the mountains and the heat. I definitely love the sun.
I'm listening to…
meditation spa radio on Pandora. Grey loves it.
My family…
I have 6 younger siblings and I grew up Mormon. I'm no longer active but I love being with my family, they are amazing.
If I could have dinner with anyone, it would be…
just me and a sushi burrito…one on one.
One thing I cannot live without…
my boyfriend for sure.
When I was younger, I wanted to be…
a dolphin trainer (still kinda do even though I'd rather the dolphins just be free).
I'm inspired by…
cliche but my mom, all she does is serve others as much as she can and I always want to be that way too.
The one person who motivates me is…
my boyfriend Dawson for sure, I feel like he's my answer for almost everything. Also my son Grey. Nothing has ever motivated me more.
If I could change anything in the world, it would be…
almost everything. Its sad but I'm not a huge fan of what the world has become.
The perfect day would be…
to spend the morning with my Dawson, Grey and our dog Mango being out and about and then the evening with Dawson one on one, maybe watching a movie or going to dinner.
My first job was…
a nanny. Well, if you could even call it that, haha. More like a babysitter. My first real job was working at a textbook warehouse.
My favorite escape…
YouTube or being outside.
My life…
I've been through some really horrible times, but I can honestly say my life is almost perfect now and I've never been happier.
I'm currently working on…
building myself up and networking with people. I also want to start uploading on YouTube, I love editing and creating and I think it would be a lot of fun.
Always…
be kind.
Never…
judge
Favorite Quote…
"is this the Krusty Krab?"
Biggest Dream…
just to never have to worry about bills. *sigh*
My Pet Peeve(s)…
people that are super slow.