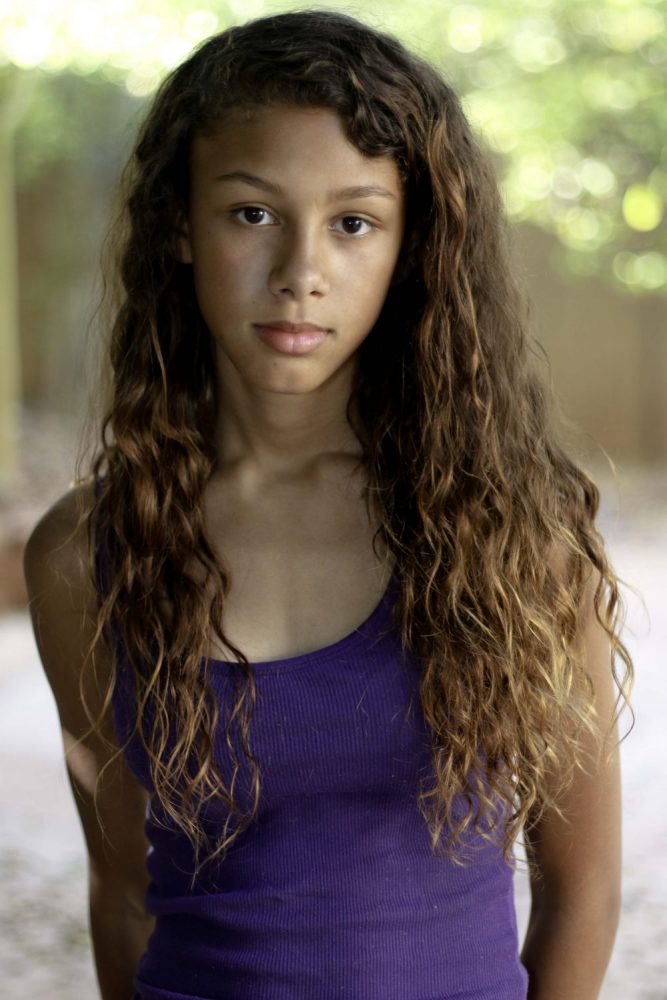 Name: Danielle Jackson
Age: 15
Title: Face of Foothills Finalist
Married/Single: Single
Kids: None           
City you live in: Phoenix                
A typical day in my life includes…
on a typical day you will find me volunteering at places like Market on the Move or the 3000 club. I love to help people and try to volunteer as often as I can while managing schoolwork and fitting in my binge shows on Netflix.
I was born…
on March 25th, 2002 in Bellflower, CA. I was 10 days and still didn't want to come. My mother says she told the doctor she wasn't leaving until I was in her arms. I guess he listened because I was born at 2:52 am weighing in at 8 lbs. 3 ½ oz. 19 inches long.
My favorite thing about Arizona…
I have to say that I love Monsoon season, although I know its not a true season, I do enjoy playing in the warm rains and watching the lightning flash across the sky. The nature in Arizona is so beautiful. Hiking and exploring the mountains, seeing the diverse types of rocks and all the wildlife is something I love to do.
I'm listening to…
currently New Rules by Dua Lipa and Too Good at Goodbyes by Sam Smith.
My family…
I have 4 older brothers and 1 younger brother and many siblings that we have adopted as our own. I am the only girl and the most spoiled by both of my grandmothers. My mother and father were born and raised in Los Angeles Ca and moved to Arizona 14 years ago to raise us in a better environment.
If I could have dinner with anyone, it would be…
Queen Latifah, I would like to learn how she became the strong role model she is. Ask her about life, where she grew up and share stories.
One thing I cannot live without…
my family, without them where would I be. They support me in everything I do and encourage me to be all I can be. It doesn't matter if I am having a sad day, I go home to a loving mother and father. My younger brother who always has a smile for me, even when I am cranky. No matter where I go in life, no matter what journey or path I take I can always go back home, I can always find comfort and love and open arms. That is of course when we aren't fighting over who gets to watch TV or ride front seat in the car.
When I was younger, I wanted to be…
a vet. I love animals, I find satisfaction in saving them, treating them when they are sick. I think it's amazing to be able to figure out the cause of what is wrong with an animal, something that cannot tell you how they feel and curing them. Snuggling with a cute kitten or puppy or seeing an old dog at the end of his life, knowing he was the best companion for his owner. I think that would be an amazing career.
I'm inspired by…
I must answer this with Queen Latifah. I have been her fan since I can remember. She is an inspiration to every young woman to follow your dreams, never give up and push forward when you think there is no where else to turn. She is a comedian, rapper, actress and so much more. Who wouldn't look at all her accomplishments and be inspired. She encourages self-love, teaching women to love themselves no matter their size, looks or self-doubts. If you believe in yourself and love yourself, you can accomplish anything you set your mind to. I know I can reach my goals, do anything I put my mind to. Not just because she says so but because she has lived by this herself, teaching me that it must be true.
The one person who motivates me is…
my Granny Joyce, she has always pushed me to do things that I maybe wouldn't have done. I love that she is encouraging me to step outside the box and try different things. She supports me in all my decisions. She has lived a long life, working multiple jobs and caring for my dad as a single mother. She was diagnosed with cancer 20 years ago and then injured just after I was born, but she has fought through 4 types of cancers in 20 years and is still battling with her life. She motivates me to live and live the best I can. Never backing down or thinking I cannot do it. She is there to catch me when I fall and push me right back out there to try again.
If I could change anything in the world, it would be…
the environment. Where we live people throw their trash on the ground. Litter everywhere. I do not understand why people are so lazy they can not throw away they're mess in a bin. Take it home to dispose of it. Trash harms our animals, ties get wrapped around their necks choking them and ultimately killing them. Ruining our oceans and destroying our lakes. I wish I could change the way we made things, produced containers, cups and napkins. Making everything dissolvable after a time so that we wouldn't have a messy environment.
The perfect day would be…
floating on an innertube at a beautiful lake, relaxing without a care in the world. Spending time with my family, Good friends and enjoying the company of each other next to a fire. Those are perfect days.
My first job was…
my first job was babysitting. Currently I am looking into applying for a real job.
My favorite escape…
going out on a nice hike, leaving my stress and worries at home. Just focusing on the path ahead, the serenity of the trail. Hiking is an escape into the world of nature.
My life…
my life is fun, full, complicated, and exhilarating. I have never been one to sit around and be lazy, except of course when I am to tired after school to do much but watch Netflix and text friends. I usually have such a busy schedule the days fly by in a blur. From school activities like ROTC and FCCLA to Volunteering and meetings with the Asian American Lions club I am content with the way things are going. Every choice, every decision I make reflects my future. My parents weren't poor, but they didn't have money either. I want to live an adventurous life and I know that the only way to do that is to work hard.
I'm currently working on…
I am a 2nd year FCCLA (Family Career and Community Leaders of America) Vice President, I am working on a project that speaks against bullying, I have traveled to schools in my area and talked to the younger students about the importance of supporting each other. I teach them how it is hurtful and can lead to depression, self-harming and even suicide because the words and actions of our classmates can seriously hurt someone even when we are not meaning to. We go to State Championship in March and fingers crossed to nationals in Atlanta GA in July.
Always…
follow through, finish the goals you set and achieve your dreams.
Never…
settle!
Favorite Quote…
"Dreams become a reality when we put our minds to it" ~ Queen Latifah
Biggest Dream…
my biggest dream is to be successful, not just financially but with family and life. I want to own my own home and travel the world, Australia and Germany have been places I've dreamed of traveling to. The beautiful sights and old houses. I love to explore unfamiliar places.
My Pet Peeve(s)…
when someone chewing (gum, food etc.) makes smacking sounds, or any noise. The sound of chalk scraping on a chalkboard or a fork to a plate. Or when something is crooked and I have to straighten it.