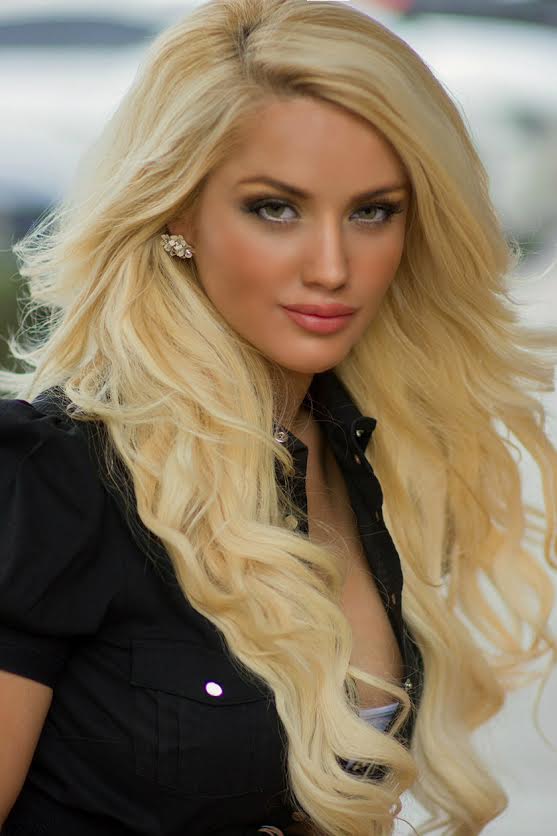 A Gary Helland Photograph
Name: Courtney Shoemaker   
Title: Airbrush Artist at Sungun Tanning and model
Married/Single: Engaged. Getting married on April 11th
Kids: No kids currently but someday
City you live in: Scottsdale
I was born…
in Phoenix Arizona. I am a native.
My favorite thing about Arizona…
being close to my family.
I'm listening to…
country music.
My family…
is very close.
One thing I cannot live without…
my pitbull Lars, he is the most lovable dog I've ever owned.
When I was younger, I wanted to be…
a Victoria Secret model/country singer.  I would always say I loved the spot light.
I'm inspired by…
people who follow there dreams.
The one person who motivates me is…
I think a lot of people motivate me, but one person in particular who motivates me is my Fiancé; Scott. He reminds me that I can do anything and everything and makes me feel like a better person everyday.
If I could change anything in the world, it would be…
animal cruelty.
My first job was…
I had many little jobs to make extra money; examples: babysitting, walking the neighbors dogs. But my first real "paycheck" job was at a tanning salon close to my house.
My favorite escape…
on a private island somewhere.
My life…
is full of love.
I'm currently working on…
accomplishing all of my dreams.
Always…
smile.
Never…
take people for granted.
Favorite Quote…
"Do something today that your future self will thank you for."
People should spray tan because… 
everyone looks better with a tan. White buns only look good on hamburgers.
I love working at Sungun because… 
I like to make people feel and look there best. It makes me happy to put a smile on someone's face and make each person feel special when they walk out of that door with there bronzed spray tan.