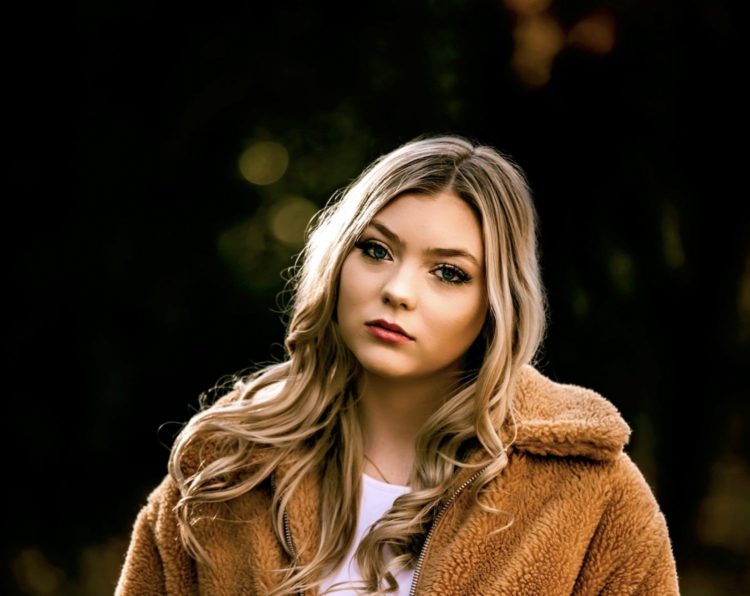 Name: Brianna Feddersen
Website
Age: 16
Title: Face of Foothills 2019 Teen Finalist
City you live in: Scottsdale
A typical day in my life includes…
waking up and eating breakfast while feeding my dog. After eating I get ready for school and then I drive to school. After school I will go home and eat a snack and get ready for gym. After the gym I usually do homework and eat dinner but some nights I eat dinner with my boyfriends family. On a weekend my day is usually the same but instead of going to school I will get ready for the day and run any errands I need to. I usually will meet up with friends and hangout around house.
I was born…
In Oklahoma City, Oklahoma.
My favorite thing about Arizona…
is the weather and how beautiful the sunsets are.
I'm listening to… 
all kinds of music. My favorite song right now is Sunflower by Post Malone and Swae Lee.
My family…
is one of the greatest impacts on my life. I wouldn't be the person I am today without them. My mom, dad and siblings are all my built in best friends. They help me with all my problems and they are always there for me.
If I could have dinner with anyone, it would be…
Kendall Jenner. I have always looked up to her and her modeling career. She has achieved so many of her goals and continues to be a inspiration to many.
One thing I cannot live without…
is leggings. They can be paired with all outfits. Not to mention they are so comfortable!
When I was younger, I wanted to be…
a veterinarian because of my love for animals and wanting to help and heal them. I have always had a passion for animals.
I'm inspired by… 
people who believe in themselves and don't let anyone tell them anything different. People who are strong and kind-hearted, who strive to change the world.
The one person who motivates me is…
myself. I'm very self-motivated and will strive to do anything I put my mind to.
If I could change anything in the world, it would be…
littering. People have gotten so bad over the years that oceans and beaches have just been full of trash. Animals are dying from this and our world could turn into a landfill.
My first job was…
babysitting when I was 12 years old. I have been babysitting my siblings since I was little. My mom had twins and a little boy only a year apart so I have always been my moms little helper and have always enjoyed doing it.
My favorite escape…
is the beach. Whenever I'm at the beach it helps me relax and escape reality. Also getting tan is always a plus.
My life…
is focused around my family, my friends and my dreams.
I'm currently working on…
my application for college and studying for my SATs.
Always…
be true to yourself.
Never…
give up on your dreams.
Favorite Quote…
"No beauty shines brighter than that of a good heart" – unknown.
Biggest Dream…
is to be able to accomplish all I want out of life. I want to be happy and to make other people around me happy. I also hope to be successful and follow my dreams.
My Pet Peeve(s)…
I don't have many pet peeves but when someone drags their feet it can annoy me.
Summarize yourself in one sentence… 
it's hard to summarize myself in one sentence but if I had to I would say I'm an independent, positive and caring young lady.