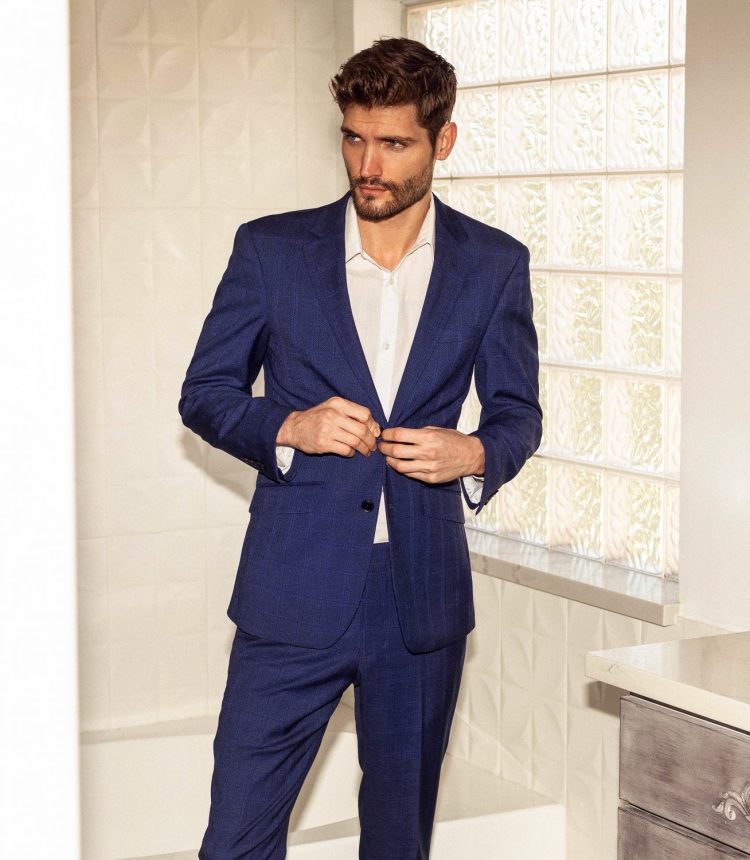 Name: Blake Johansson                                                                      
Age: 29                  
Title: Fashion Model
Married/Single: in a happy relationship!
Kids: none right now, but definitely one day with the love of my life!
City you live in: Chandler, Arizona
A typical day in my life includes…
starting the day with a healthy breakfast following a good gym session, doing photo shoots with my twin brother, jobs for my wonderful agencies (depending on the state or country I'm in) and end my day by watching my favorite sports teams or the television show 'Friends'!
I was born…
in Scottsdale, Arizona.
My favorite thing about Arizona…
the beautiful sunsets!
I'm listening to…
"Better" by Khalid.
My family…
is definitely my whole world. I would say we're a little crazy haha, but hey what family isn't! They are my biggest fans and support system and wouldn't have accomplished what I have without them.
If I could have dinner with anyone, it would be…
the easy answer would be one of my idols like Lebron James or Baker Mayfield, but it would definitely be my dad! He passed away when I was a kid so having dinner with him would be amazing. Miss him so much!
One thing I cannot live without…
coffee, coffee, coffee!
When I was younger, I wanted to be…
a professional NBA or NFL player and turned out to be an international fashion model, haha.
 I'm inspired by…
my dreams and making sure they happen. You only have one life!
The one person who motivates me is…
easily my mother. She is literally my biggest fan and constantly pushes me to be the best man I can be. I don't know what I would do without her!
If I could change anything in the world, it would be…
no starving children. It breaks my heart to see kids around the world suffering from starvation.
The perfect day would be…
watching my favorite football team The Oklahoma Sooners on a Saturday and of course winning!
My first job was…
cooking pizza's.
My favorite escape…
definitely Sedona. So relaxing and beautiful there!
My life…
is definitely a rollercoaster, but never a dull moment. Never know where I'll be living or traveling to next, but that's what makes it so fun!
I'm currently working on…
modeling in Mexico City full time.
Always…
listen to your heart and follow you dreams.
Never…
take the little things in life for granted.
Favorite Quote…
"Life is like a box of chocolates, you never know what you're gonna get" – Forrest Gump
Biggest Dream…
to model for brands like Hugo boss and Guess and to be the owner of my own top modeling agency.
My Pet Peeve(s)…
chewing with your mouth open! It drives me nuts, haha.