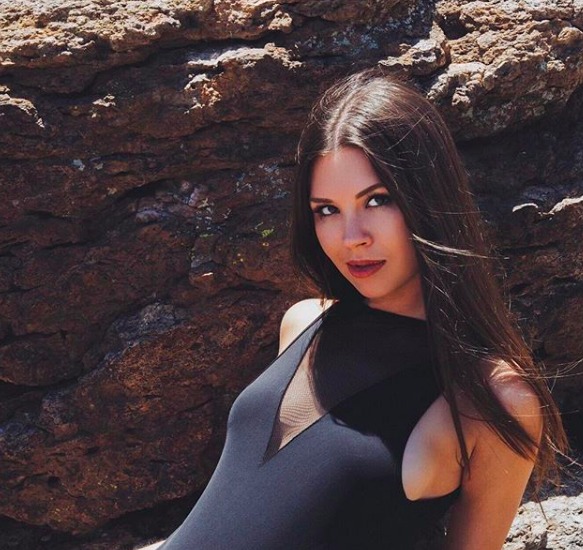 Name: Audrey Orem
Age: 21
Title: University of Arizona student
Married/Single: single
Kids: none
City you live in: Tucson, Arizona
A typical day in my life includes…
going to class, hanging out with friends, and going to the gym.
I was born…
in Annapolis, Maryland.
My favorite thing about Arizona…
it's always warm and sunny, so there are many outdoor activities you can do. I love hiking, hanging out at the pool, and watching the beautiful Arizona sunsets.
I'm listening to…
Christmas music since the holiday season is coming up!
My family…
is always supportive of my goals and has helped me achieve so many things.
If I could have dinner with anyone, it would be…
my grandmother. She passed away when I was very young, so it would be nice to get to know her better.
One thing I cannot live without…
sushi, my favorite food!
When I was younger, I wanted to be…
an Olympic gymnast. I did gymnastics and dance for many years as a child.
I'm inspired by…
people who work hard and are successful, but still remain humble.
The one person who motivates me is…
my mom. She always pushes me to be my best.
If I could change anything in the world, it would be…
to stop all the violence and hatred. The world would be a much better place if more people were kind to one another.
The perfect day would be…
doing something spontaneous with my friends, like skydiving or scuba diving.
My first job was…
working as a hostess at a waterfront restaurant called Pusser's Caribbean Grille.
My favorite escape…
going to the beach.
My life…
has been filled with so many adventures and great times. I have the most amazing friends and they keep my life interesting.
I'm currently working on…
finding a full-time job after I graduate in May 2018. I've been searching for jobs in Los Angeles, and it's my goal to work in the fashion industry.
Always…
be positive and love yourself.
Never…
doubt yourself, even when times are tough.
Favorite Quote…
"You attract the energy that you give off"
Biggest Dream…
to travel all over the world, try exotic foods, and experience different cultures. I love going on tropical vacations, and it's on my bucket list to visit Australia, Bali, and Bora Bora.
My Pet Peeve(s)…
when people lie to me.
Click here to order a Trendsetters reprint.