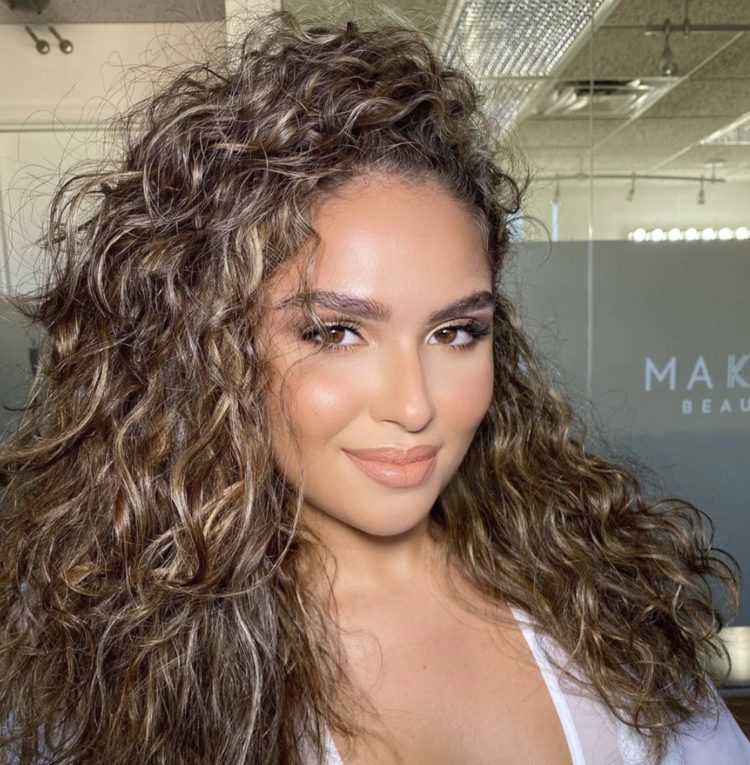 Name: Ashley Beth Santos
Age: 20
Title: Arizona State University Fashion & Marking Student, Social Media Influencer & Model
Married/Single: single
Kids: In the future I want at least 4 kids!
City you live in: Tempe
A typical day in my life includes… 
breakfast on the go, class, homework, trying to get a workout in, babysitting, take pictures for Instagram, or at a photoshoot.
I was born…
in New Rochelle, New York.
My favorite thing about Arizona…
is that it never rains! I hate the rain.
I'm listening to…
Kanye West, Jesus is King, Sabrina Claudio, Truth is, DaBaby, Kirk, Summer Walker, Over it all album that just dropped
My family…
is pretty small and includes my mom, dad, older sister, my 4 cats and me. Family is super important to me and they are always so supportive.
If I could have dinner with anyone, it would be…
Sabrina Claudio. I love her so much. Her music speaks to me and I feel like we would really vibe. I also would want to go out for dinner with Sarah Jessica Parker I just have too many questions for her about her role as Carrie Bradshaw! I would also like to have dinner with Rihanna because she is so iconic. 
One thing I cannot live without…
hot sauce! I need hot sauce with almost every meal. 
When I was younger, I wanted to be…
a Veterinarian. I have always loved animals so much, but once I learned I'd also have to put them down I knew I couldn't do that.
I'm inspired by…
people who are authentic in their studies or in the fashion world. I am inspired by people who think outside of the box and who become successful on their own through hard work. I think each member of my family really inspires different aspects of my life. My mother inspires me to be a good mother in my future and stay true to god, my father inspires me to work hard and understand the importance of being responsible with my finances in the future, My sister inspires me to always stay true to myself, be strong, and be grateful for every moment and opportunity that life presents me, and my grandfather inspires me to stay true to my studies and he's shown me that change in a person is always possible. My Grandma has inspired me to find forgiveness in my heart for all people. 
The one person who motivates me is…
my mom. She always pushes me to reach for the stars and always reminds me that anything is possible if you work for it.
If I could change anything in the world, it would be…
animal cruelty. I cannot tell you how many times I have balled my eyes out watching animal videos. Animals are so precious we need to cherish them!
The perfect day would be…
warm weather on the beach watching the sunset and hearing the waves crash with tacos or a bowl of pasta and empty canvas to paint.
My first job was…
a page at a library right across from my middle school.
My favorite escape…
is shopping! I love to shop for skin care and clothing, Shopping makes me so happy when I'm down.
My life…
feels so busy lately, I am always on the go! I feel so blessed to be given the opportunities that I have gotten this year!
I'm currently working on…
getting ready to study abroad in Florence, Italy! I will be studying Fashion. 
Always…
stay determined and reach for the stars! Nothing is impossible, you can always make time for things you want to pursue in life. Live everyday like it is your last. 
Never…
lose yourself for anyone else. Stay true to who you are and remember your worth. Sometimes you give your all to a person and you end up so wrapped into their life you lose yourself and it ends in disappointment. Never forget you are a BOSS and you can do anything on your own. 
Favorite Quote…
"I hope there are days when your coffee taste like magic, your playlist makes you dance, strangers make you smile, and the sky touches your soul, I hope there are days when you fall in love with being alive." – Brooke Hampton
Biggest dream…
that one day I am so successful in my career in the fashion industry that I will no longer have to introduce myself.
My Pet Peeve(s)…
bad chewing, I cannot handle it at all! Chew with your mouth closed ladies and gents. I also don't like when people don't stick with a plans and cancel last minute! I also don't like when people are rude to workers or servers! 

Click here to order a Trendsetters wall plaque.