Where were you born?
Cottonwood, AZ
What made you decide to become a model?
I've always wanted to be a model. My mom told me that when I was two, I would put my swim suit and her high-heels and would do a model walk for her and her friends. She said it just came naturally.
What major cities have you modeled in?
Istanbul, Turkey and Santa Barbara, Calif.
Who is your favorite designer?
Brandy Melville because they only have Brandy stores in Cali so when I go every year on a trip I get a bunch of clothes. Her brand is not carried in Arizona yet so my friends don't have it. Her line is one size fits most, so when I order online I know it's going to fit me, and you can't beat the prices!
Who is your favorite model?
The famous Tyra Banks of course! She has made such a good career out of being herself and she's close with her mom which I can relate to.
If you could be on the cover of any magazine, what would it be and why?
Seventeen Magazine, because it looks so fun!
Where is your favorite location to shoot?
By the beach or anywhere outdoors! It can get difficult to have fun with your poses in a room in front of a backdrop.
Can you share your favorite beauty secrets?
I just make sure to wash my face twice a day with clean and clear, apply vitamin E face mist, condition and cut my hair regularly and I always put on sunscreen!
Who inspires you and why?
This is difficult to answer because I am inspired by many people not just one, but I would have to say Kate Moss even though I don't know anything about her besides she isn't so tall, just like me. But she has been so successful so I can be also!
What do you hope to accomplish by the end of this year?
I hope to be more open and try a bunch of poses and "play" with my props.
Any beauty secrets?
Eat healthy, take vitamins, exercise and keep your body hydrated (drink water and apply lotion frequently).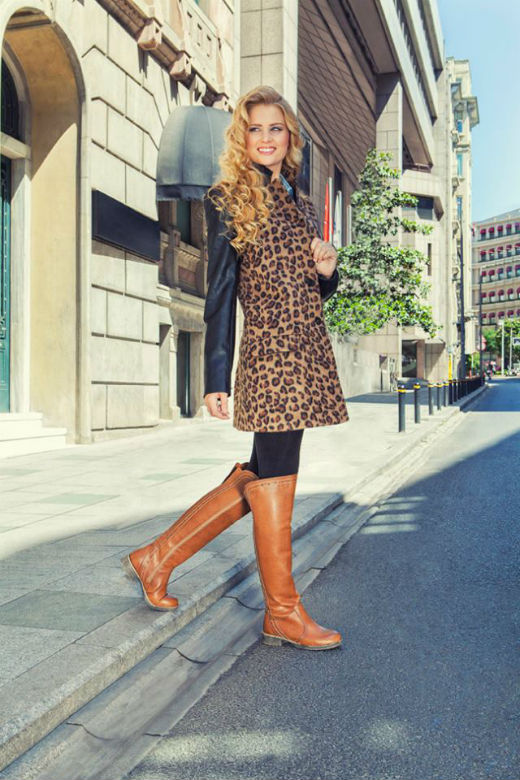 What ethnicities are you?
Caucasian. My ancestors are from Scandinavia.
What type of modeling do you enjoy the most and why?
TV commercials because it doesn't just show your beauty on the outside, it shows your personality.
What is your favorite shoot you've done and why?
I liked a shoot in a grove with this amazing photographer Christos Sewell, the finished product was amazing
Finish this sentence: I was inspired to become a model because…
It has been my dream as long as I can remember.
Finish this sentence: My definition of beauty is….
Being original. It's not common to find a model that isn't following anyone else's footsteps.
Finish this sentence: My most embarrassing moment in modeling when…
I modeled in Europe for two months working every day all day and I was at a shoot changing clothes when I passed out in my chair for a second. My assistant was worried, but didn't speak English so she gave me water and I toughed it out.
Finish this sentence: My proudest moment in modeling was when…
I was signed to an agency in turkey! My friends threw me a surprise party right before I left,  and I was so proud of myself!
If I could guarantee happiness for one person (other than myself) who would it be and why?
Happiness grants you peace and fullness so I would say my father, life has not been easy and if I had to take a walk in his shoes, I don't know how far I would get. He is so strong, and one of the most kind and caring people I have ever met.
How has modeling changed your day to day lifestyle?
It has definitely given me more confidence and maturity.
What would you say to an aspiring model?
Never give up or feel discouraged. It's a tough career choice but chase your dreams!
What's the one thing about modeling that most people don't know?
Most people think it's all fun and it's easy. It's not as easy as it looks, trying to keep a straight face at a runway show when you're nervous, but it's a profession and you need to have rest, eat healthy, try not to get cuts or blemishes, sunburns and work out. It can take up most of your day but it's all benefiting you.
If you were your own dad or your mom, what would you tell yourself about the keys to success?
I would tell myself give everything time and don't give up. I would myself that we only have one shot at this so take risks, and live it to the fullest.