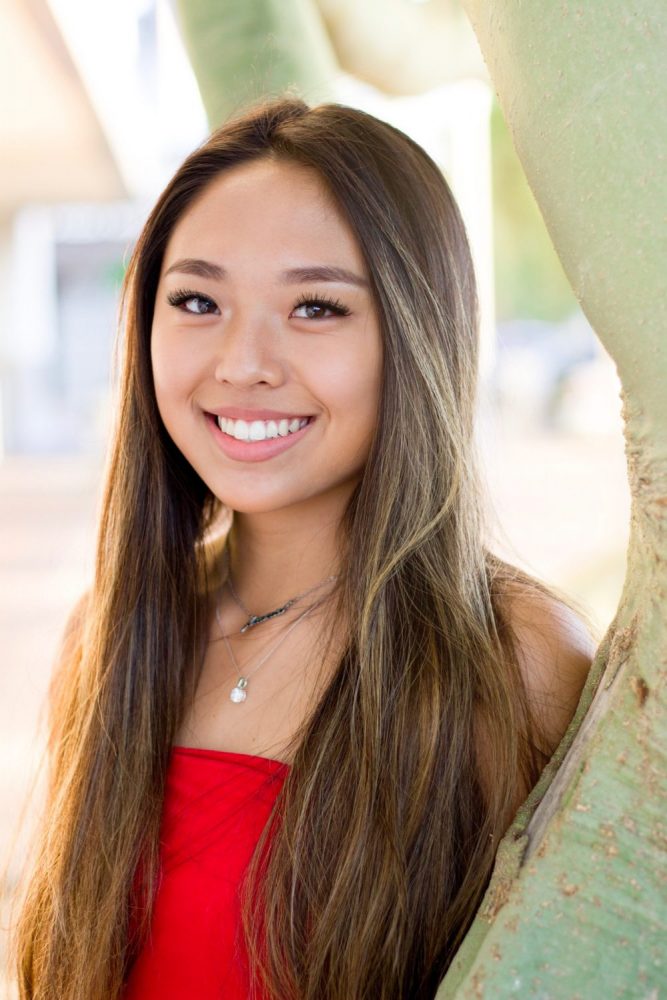 Name: Alexia Sarlo
Age: 16
Title: Face of Foothills Finalist
City you live in: Phoenix
A typical day in my life includes…
being active, spending time with family and friends and, if lucky, a soy vanilla latte.
I was born…
in South Korea and then adopted and brought to the US before I was six months old.
My favorite thing about Arizona…
the beautiful landscape, such a beautiful place.
I'm listening to…
Queen.
My family…
is my support system, they are there for me both in good and bad times.
If I could have dinner with anyone, it would be…
Will Ferrell, I love to laugh and with the holiday season, Elf (my favorite movie) is on my mind.
One thing I cannot live without…
my family, we are a very close family, so I can't imagine life without them.
When I was younger, I wanted to be…
a vet or a teacher. Now I'd like to be an actress.
I'm inspired by…
my parents because they work extremely hard.
The one person who motivates me is…
Tyler Oakley because he uses his fame, in part, to help others. He works on so many issues including suicide prevention.
If I could change anything in the world, it would be…
hate.
The perfect day would be…
spending time with friends, brunch and a walk in downtown Scottsdale (oh, and a little shopping)!
My first job was…
babysitting!
My favorite escape…
taking a walk through the Arizona preserves or foothills.
My life…
is just beginning and will be filled with the memories I am making with those close to me.
Always…
try your very best.
I'm currently working on…
staying focused on good grades and preparing for college. I am also involved in theater (which I believe will be my major), so I take acting and voice lessons.
Always…
be thankful for what you have and what is given to you.
Never…
underestimate yourself.
Favorite Quote…
"Everything happens for a reason".
Biggest Dream…
starring in a movie.
My Pet Peeve(s)…
people who judge others for no reason and racism.
Summarize yourself in one sentence…
I am an active, positive and hardworking person with a pretty good sense of humor.