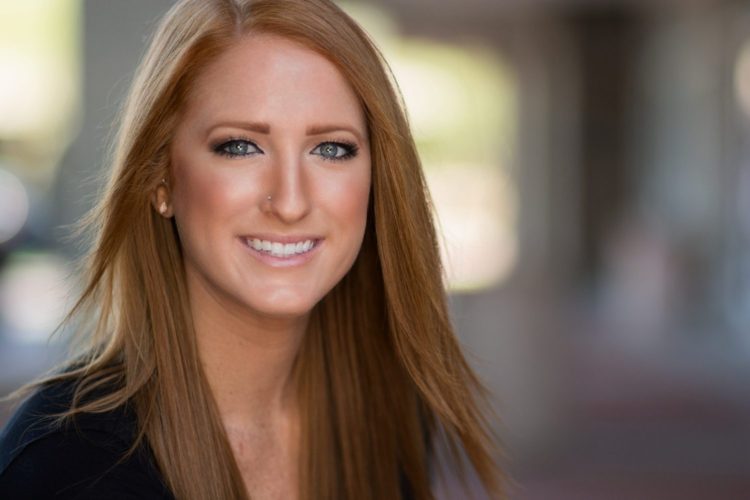 A Gary Helland Photograph
Name: Alanna Tarrant
Title: Airbrush Artist at Sungun Tanning
Married/Single: Single
Kids: No… but someday.
City you live in: Scottsdale
I was born…
here in the Valley, I'm an AZ native!
My favorite thing about Arizona…
the weather! I love the sunshine!
If I could have dinner with anyone, it would be…
with the most interesting guy on Instagram Dan Bilzerian
One thing I cannot live without…
is my airbrush tans!
When I was younger, I wanted to be…
a Veterinarian… I love animals!
The one person who motivates me is…
my mother.
My first job was…
was working at a kids summer camp
My favorite escape…
San Diego or Las Vegas, just depends on what kind of mood I'm in.
My life…
is a constant battle between my love of food and wanting abs.
Always…
be kind. Everyone you meet is fighting a battle you know nothing about.
Never…
explain yourself. Your friends don't need it and your enemies won't believe it.
Favorite Quote…
"Sometimes, life doesn't give you what you want. Not because you don't deserve it, but because you deserve more."
My Pet Peeve(s)…
when someone calls you and they're talking to everyone but you in the background. Being lied to especially when the person thinks I'm dumb enough to believe it. When someone texts you, and you call them back and they don't answer…it's so annoying!
I love spray tanning because…
It's a healthier way to tan. I can't tan any other way since I'm a redhead and I'll burn.

Click here to order a Trendsetters wall plaque.