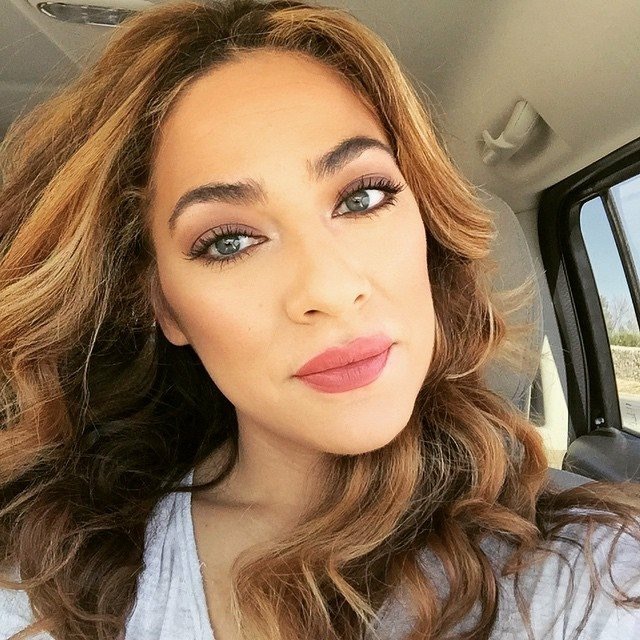 Name: Marissa Avalos
Age: 28
Title: Face of Foothills Top 10 Finalist
Married/Single: hopefully married sometime soon lol
Kids: two beautiful French bulldogs
City you live in: Scottsdale
A typical day in my life includes…
waking up thankful for the day and the life I have, giving my boyfriend and my dogs good morning hugs and I love you kisses. I go on to work and try to grow there daily as well and help people and hopefully make their day better as well. My favorite part is coming home to my boys, cooking dinner, relaxing and trying to catch up on some shows. On days I do not have to attend work these things are just amplified as well as lots of cleaning, watching makeup videos, and pampering myself. I relax by painting my nails, face masks, and everything else girly. However, my favorite has to be watching and playing sports. I can't wait for it to warm up to enjoy some sand volleyball, softball, and basketball.
I was born…
in the beautiful city of Las Cruces, New Mexico.
My favorite thing about Arizona…
is most definitely the weather! The sun and the warmth is what I enjoy the most. I am a much happier person in warm weather!
I'm listening to…
EVERYTHING! It depends on the day and the mood to what I feel like listening to. It can range from The Doors to Drake to Dwight Yoakam. Those along with The Used, George Strait, Selena, Rick Ross, Adele, Justin Nozuka, Kevin Gates, Queen, Ray Lamontagne are just a small list of my favorites.
My family…
is my heart! I would not and could not be here without them. My immediate family is incredibly strong, we are all best friends, and I don't know where I would be without them. I have a huge family and would not change it for the world. I am so blessed to have so many amazing people with such strong beliefs and backgrounds to be raised around.
If I could have dinner with anyone, it would be…
my boyfriends father, sadly I was never able to meet him but all of the amazing things I hear I could only imagine how much fun it would be to have dinner with him. I would like to know the man that raised not only one but two(my bf is a twin) amazing men, as well as a beautifully spectacular daughter.
One thing I cannot live without…
is love. Yes it's super basic and the answer most would give but I couldn't imagine life without it, without the people you love.
When I was younger, I wanted to be…
a vet, again an answer most people would give but it's the truth. Still at times I would like to but then I logically think and know I would need a whole city for all the animals I would want to keep hahaha. I also would not want to cry on a daily basis because I cry in every animal show, movie, and even commericals.
I'm inspired by…
the women in my life. I was raised by the best mother and grandmothers in the world. Their strength is so incredible and I can only hope to be even 50% of the women they are.
The one person who motivates me is…
my boyfriend. I have never had someone push me but guide me so much at the same time. He wants better for me always not for him but me.
If I could change anything in the world, it would be…
their sight. If everyone would understand that the exterior is not what makes a person but the inside does. For everyone to understand that no matter the race, religion, gender, sexual orientation we are all the same inside. Don't judge by the outside but the inner.
The perfect day would be…
taking everyone I love to a beautiful vacation and enjoying ourselves.
My first job was…
at a local ice cream shop called Calichies. If you are ever in Las Cruces that is the place for dessert! Well that or a delicious hot dog and coconut iced tea!!!
My favorite escape…
taking it back to my childhood, coloring!! It is so relaxing to me and also doing my nails, which I guess is about the same lol.
My life…
is not perfect, never has been and never will be but I love every minute of it.
I'm currently working on…
becoming better in many ways every single day.
Always…
give thanks and remember it could always be worse
Never…
take anything for granted, the good times as well as the bad.
Favorite Quote…
She is clothed in strength and dignity, and she laughs without fear of the future. Proverbs31:25
Biggest Dream…
the world to come together as one.
My Pet Peeve(s)…
a hypocritical person.
Find out if Marissa will be named the 2016 Face of Foothills on December 18 at AZ Foothills Annual Holiday Bash! The soiree of the season will be held at  Livewire, voted the Valley's Best Concert and Special Event Venue. Guests will enjoy a fashion show from Ford Robert Black Agency and Glam Lounge Artists, the reveal of AZ Foothills 2016 Face of Foothills Model Search winner with styles by bebe, Best of Our Valley celebrations, live musical entertainment, and more festive fun.
RSVP for the Holiday Bash here. For a limited time, RSVP guarantees complimentary admission plus two free drinks. In addition, AZ Foothills party goers will receive comp'd admission to the After Party at Maya Day & Nightclub featuring world-renowned DJ, Cedric Gervais. Space is limited so RSVP now.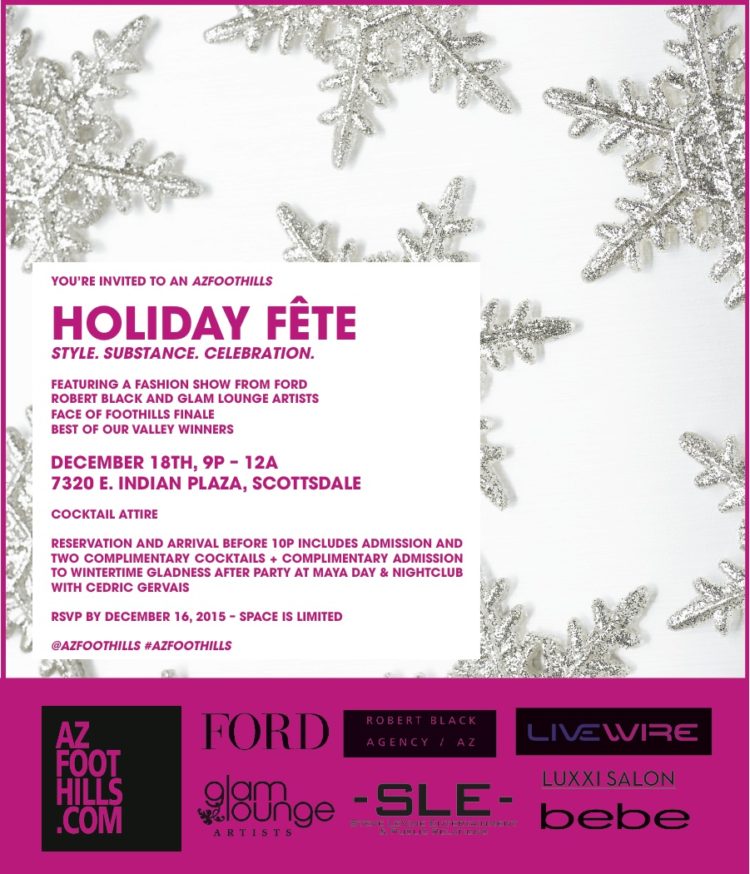 Click here to order a Trendsetters reprint.