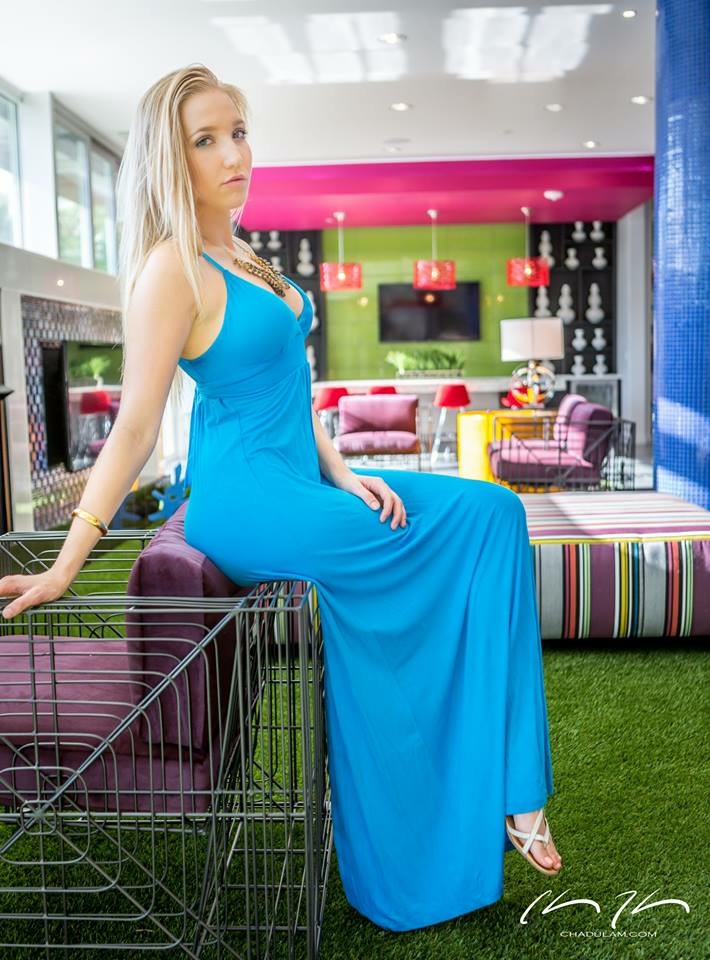 Name: Kaitlyn McBride
Age: 19
Title: Face of Foothills Top 10 Finalist
Married/Single: Single
Kids: none
City you live in: Scottsdale
A typical day in my life includes…  
waking up and heading to work. After work, I come home and get started on my college courses. After working on my classes for at least two hours, I head over to my gym which is an all women's kickboxing gym! This is probably my favorite part of the day; It really helps me relieve any stresses I might have faced.
I was born…
on July 30th in Las Vegas, Nevada. I ended up moving to Arizona when I was 7. The first thing I noticed was that everyone was so incredibly nice… and I was a bit taken aback that there were actual buildings and not just desert.
My favorite thing about Arizona…
the devastatingly beautiful sunrises and sunsets. Whenever I have the time, I love hiking to the top of mountains to get the best view of them.
I'm listening to…
EVERYTHING! One of the many things my parents were determined to teach my siblings and me is that you can never be too diverse.
My family…
is my everything. I love my family and everything about them. We're dysfunctional and butt heads all the time, but without them I wouldn't be even close to the person I am today.
If I could have dinner with anyone, it would be…
Susan B. Anthony. She is such an inspiration to me and many others, and I am so appreciative of her bravery and taking the first initial step towards women's' rights.
One thing I cannot live without…
okay, okay, I'll be honest… I always have a death grip on my phone.
When I was younger, I wanted to be…
numerous things. One week I wanted to be a ballerina, the next I swore my passion was being a veterinarian. I guess it comes from being raised to appreciate and see the beauty in everything.
I'm inspired by…
Gigi Hadid. She has shown the high fashion modeling industry that it's okay for models to have butts and thighs. She is true to who she is and refuses to become unhealthy for any job, no matter how great the opportunity may be.
The one person who motivates me is…
my rock, my motivator, call her what you will, but my mom is my utmost motivator. She has always stood by my side in whatever I decided to pursue and has always encouraged me to put my heart in whatever it was.
If I could change anything in the world, it would be…
the intolerance in the world and try to make this world more understanding and accepting.
The perfect day would be…
going to this tiny hidden beach in California with my family and friends to just relax, listen to music and play sand volleyball.
My first job was…
working at a movie theater as a team member.  Even though I wouldn't say it was my favorite job, it taught me good ethics and was a great place to start.
My favorite escape…
is my gym. No matter what mood I am in, going to my gym makes my mood ten times better. It's a small gym and is all women, so there is no pressure to look perfect while working out and everyone is so easy to get along with. It truly is my second family.
My life…
is imperfectly in progress.
I'm currently working on…
bettering myself. I am not perfect, and I do not plan to be. Although, I do plan to be the best I can be and to be the best me.
Always…
keep an open mind and hold a generous heart.
Never…
take life too seriously.
Favorite Quote…
"To live is the rarest thing in the world, because most people just exist, and that's all." -Oscar Wilde
Biggest Dream…
to be happy and love the life I live.
My Pet Peeve(s)…
inconsiderate people and chewing with your mouth open.
Find out if Kaitlyn will be named the 2016 Face of Foothills on December 18 at AZ Foothills Annual Holiday Bash! The soiree of the season will be held at  Livewire, voted the Valley's Best Concert and Special Event Venue. Guests will enjoy a fashion show from Ford Robert Black Agency and Glam Lounge Artists, the reveal of AZ Foothills 2016 Face of Foothills Model Search winner with styles by bebe, Best of Our Valley celebrations, live musical entertainment, and more festive fun.
RSVP for the Holiday Bash here. For a limited time, RSVP guarantees complimentary admission plus two free drinks. In addition, AZ Foothills party goers will receive comp'd admission to the After Party at Maya Day & Nightclub featuring world-renowned DJ, Cedric Gervais. Space is limited so RSVP now.