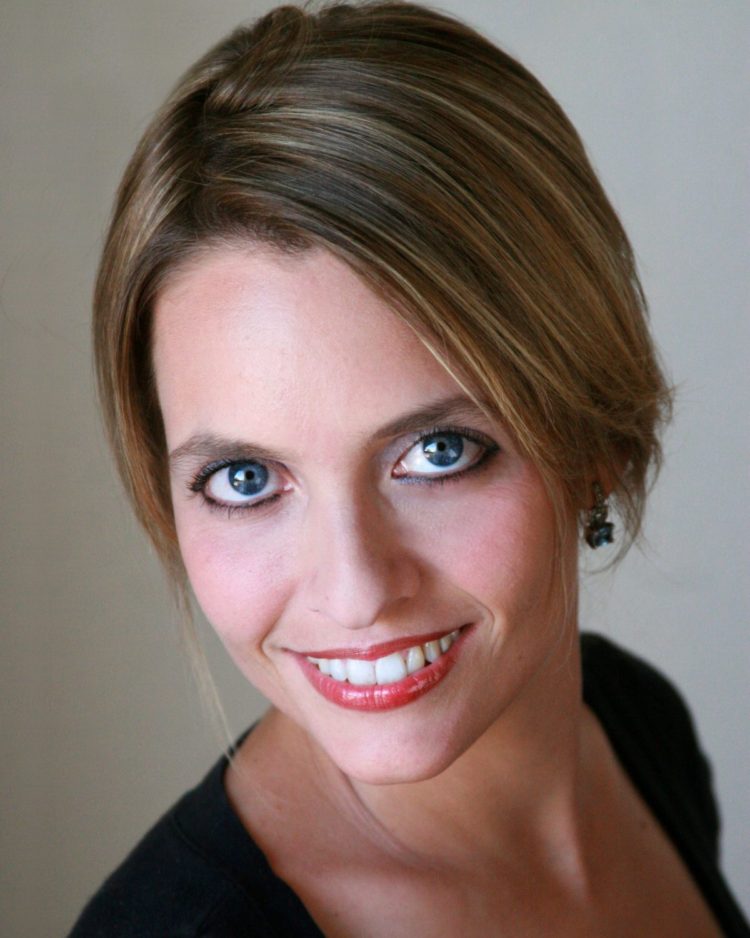 Name: Antonella Cassia
Age: 36
Title: AZ Face of Foothills Finalist
Married/Single: In a relationship
Kids: None
City you live in: Tucson
A typical day in my life is…
never boring and 24 hours are not enough. I always start my day by talking to my parents over Skype, having fun conversations over social media with my friends from all over the world, reading the news, exercising, and trying to accomplish most of the things on my to-do list. I am a definitely a "to-do list" kind of person. I go to the University of Arizona or Pima Community College to teach my German classes or drive around Tucson to teach private students. In the afternoon I work from home as a translator, do research for my dissertation or work as a Brand Ambassador for several companies. I always try to include something related to arts; it can be an acting gig, playing the piano, photography, painting or organizing events for the Independent Film Arizona Association.
In my spare time I love giving back to the community in different ways and over the past years I have volunteered with a number of local organizations. In particular with the Arizona Assurance Mentor Program I enjoyed mentoring students from low-income families to help them easing their transition into college and helping them to pave their way towards long-term success. I have also actively volunteered with the UA Nutrition Network. Passionate about healthy eating habits and Mediterranean cuisine (I love cooking following the culinary Italian tradition of my family), I have collaborated with school districts, parks and recreation programs and promoted nutrition and physical activity among children who are eligible for the Supplemental Nutrition Assistance Program, or the Food Stamp Program. I have also volunteered with Arizona Public Media as Production Assistant during the Fundraising Campaign and with the German Department at the UA to raise funds that allows undergraduates to participate in study abroad programs and expand their knowledge about what is "out there." I have also volunteered at several events (sales, fashion shows etc.) organized to raise funds for both environmental causes and to support communities living in poverty.
I was born…
in New York and my family moved to Italy when I was three years old. Since then I have travelled extensively and felt at home in different countries with different people and cultures.
My favorite thing about Arizona is…
of course the weather. I am sort of a lizard who finds even the summers here pretty enjoyable. I love the landscape and the nature and I love driving in the desert alone with my own thoughts. I have always loved the desert, more precisely different types of desert and Arizona was the perfect choice for me after living in Minnesota for a year. I also love the cultural diversity and the food. I am actually not surprised at all about Tucson being designated a UNESCO world capital of gastronomy.
I'm listening to…
classical music, rock, lounge, country, Jazz and Italian classics.
My family…
made me who I am today. My parents are my biggest support and I wouldn't be the woman I am today if it was not for their unconditional love and teachings. I also got the passion for playing the piano and learning languages from my dad and the love for fine arts and cooking from my mom.
If I could have dinner with anyone, it would be…
Nobel Prize winning Rita Levi-Montalcini. She was one of the most inspiring women I have ever known.
One thing I cannot live without is…
affection but also pride and honesty are crucial to me.
When I was younger, I wanted to be…
an Egyptologist and I had a passion for deciphering ancient languages. It is funny that nowadays I still deal with languages.
I'm inspired by…
my parents who have been together for all these years and are still in love with each other.
The one person who motivates me…
that's hard to say since it's both my mom and dad. They have always encouraged me to succeed and I wouldn't be here today without their support. They have always believed I could get to this point of the competition and a special "Thank you" goes to them.
If I could change anything in the world, it would be…
spread awareness throughout the academic community and the NGOs to help empowering underrepresented and abused women and children through education and resources.
The perfect day would be…
waking up in in the middle of the ocean while navigating the globe and exploring different shores.
My first job was…
in Germany as an editor for an Encyclopedia. It was also the first time I was spending an extended time alone and far from home.
My favorite escape…
is Madera Canyon and Monument Valley if I want to immerge myself into nature and Italy when I want to enjoy family and friends.
My life…
never ends to surprise me and I want to live it at its fullest and keep being surprised by it. I don't want to waste time or regret not having done things. My life is all about improving myself and establishing good relationships with the others. I would like to leave a positive impact on people that I know and be considered a role model.
I'm currently working on…
editing my dissertation "Saudi Arabia in the German Imagination" for the PhD in Transcultural German and Middle Eastern Studies at the University of Arizona. I will be defending my dissertation in February and this will be for me a great accomplishment, since despite all the obstacles I never gave up. Other than that, I am working on starting my own language services provider company in Arizona. I will be offering language classes, translation services and cross-cultural workshops. My mission as a language and literature teacher is to spark interest about other cultures and promote cultural understanding and interfaith dialogue.
In the meantime I am working on my acting career that I consider my second job. I am thankful for the flexibility of my teaching schedule that allows me to attend auditions and rehearsals.
Always…
listen to suggestions.
Never…
give up or believe you can't make it.
Favorite Quote…
There are really so many quotes that inspire my life and the way I live. Two of my favorite quotes are "You have succeeded in life when all you really want is only what you really need" (Coby Persin) and "The future belongs to those who believe in the beauty of their dreams." (Eleanor Roosevelt). I think that in my case, these two quotes intertwine and inspire me to believe that all what I really need and want is nothing else than my dreams and the willingness to pursue them.
Biggest Dream…
is to have a job that allows me a flexible schedule and work from home so that I would be able to continue pursuing my acting career, spend more time volunteering in the community and traveling.
My Pet Peeve(s)…
I can't stand people who believe they don't like something without even knowing about it or trying it.
Find out if Antonella will be named the 2016 Face of Foothills on December 18 at AZ Foothills Annual Holiday Bash! The soiree of the season will be held at  Livewire, voted the Valley's Best Concert and Special Event Venue. Guests will enjoy a fashion show from Ford Robert Black Agency and Glam Lounge Artists, the reveal of AZ Foothills 2016 Face of Foothills Model Search winner with styles by bebe, Best of Our Valley celebrations, live musical entertainment, and more festive fun.
RSVP for the Holiday Bash here. For a limited time, RSVP guarantees complimentary admission plus two free drinks. In addition, AZ Foothills party goers will receive comp'd admission to the After Party at Maya Day & Nightclub featuring world-renowned DJ, Cedric Gervais. Space is limited so RSVP now.