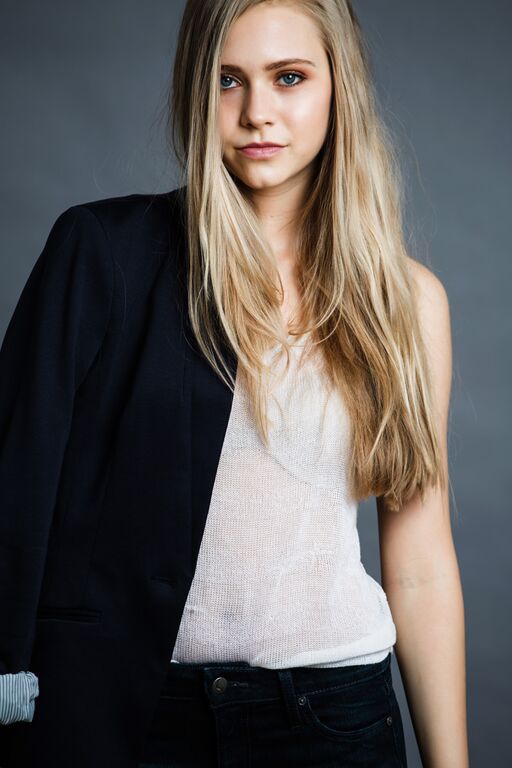 Name: Taylor Mulholland
Age: 19
Title: Face of Foothills Ten Ten Finalist
Married/Single: Single
Kids: 0
City you live in: Scottsdale
A typical day in my life includes…
waking up to an alarm clock set to go to work, or go train with my personal trainer. Regardless I like to wake up and set an intention for each day depending on what's ahead.  I work at a juice bar so juice is always involved, along with guest interaction and a whole lot of fun! I like to keep myself busy so when I am not at work I am at the yoga studio, on a mountain or lost in Whole Foods Market.
I was born…
here in Scottsdale, Arizona on May 14, 1996. I am a Taurus and I proudly present my horns!
My favorite thing about Arizona…
the outdoors and wildlife.  I try to spend most of my time outside and it's so easy doing it here. Everywhere you look it's beautiful, and we are just a drive away from places like Sedona and Flagstaff!
I'm listening to…
90's classics.  There are so many fun things that came out of my generation but my favorite is definitely the music.  Blink 182, Foo Fighters, U2…the list goes on and on!
My family…
is definitely wild. We have a huge family and we are all so outgoing and vibrant, and somehow all get along.  Although we are deep in our faith, we sure know how to throw an insane Christmas party!
If I could have dinner with anyone, it would be…
Coco Chanel.  She was such a powerful strong woman who stood up for herself and didn't let anyone get in her way.  She established one of the most well known coutures out there. I mean, who doesn't love a good Chanel bag!
One thing I cannot live without…
is my faith. I would not be the person I am today if it wasn't for my spirituality and trust in religion.  I cannot fathom that enough!
When I was younger, I wanted to be…
a veterinarian.  I think every child who was as deeply in love with animals as me wanted to be one! I was at the zoo almost every other day growing up, it was my life.
I'm inspired by…
the people I surround myself with.  I think Scottsdale is a city with an extreme amount of growth and I am so thankful to live in it! Every day I meet new people and share new experiences with them and it just inspires me to be my better self!
The one person who motivates me is…
my trainer.  She pushes me through tough times in the gym but also motivates me to really follow my dreams just like she did.  She has shown me that hard work really does pays off, but that staying true to yourself is key!
If I could change anything in the world, it would be…
our focus on violence.  I would make sure we concentrated more on ways we could diminish it.
The perfect day would be…
waking up in nature and being able to explore at my own goodwill.  Whether it's in front of an ocean or in a forest, I would love to have a free day to experience the beauty on this planet. Oh, and also good food!
My first job was…
a nanny.  The day I turned 16 I became a nanny.  It was an easy way to dive into working especially because I love kids.  I am still a nanny today and have developed close relationships with all my families!
My favorite escape…
the yoga studio.  It's my favorite because it's such an easy get away and I can really focus on myself for the time being.  It's a great way to meditate, detox and sweat!
My life…
would not be the same without my family.  They are my cheerleaders and give me so much support it's crazy. They're also a whole lot of fun so whenever I need some good laughs I know where to go!
I'm currently working on…
my acting career.  I have always had a passion for it and since I am old enough I am really putting a lot of focus on that.  I love to be silly, and acting is a good way to do it through different characters.
Always…
love yourself.  I can not stress it enough.  It seems so simple to say "I love me" but to truly deep down mean it. It's definitely a journey!
Never…
say never! Right Justin Bieber? It's true though.. I never expected my life to be how to is today but I am SO thankful that is it.  Whenever you are feeling down, trust that fate has got your back!
Favorite Quote…
UGH there are so many. I swear I find a new favorite quote everyday! But… The book that truly changed my life is the four agreements. I sometimes feel like I am aggressive with it because of how important it is to me.  It changed my life. Here is the main quote from the book-
"The Four Agreements: 1) Be impeccable with your word. 2) Don't take anything personally. 3) Don't make assumptions. 4) Always do your best. "
The book goes alot deeper into it, but there's a good summary!
Biggest Dream…
to be an icon. I want to be an icon for people to show that no matter what background you came from, or what people have told you in life you can truly do anything through self trust and manifestation.  I am a huge hippie when it comes to energy and self healing so I would love to get the word out about that too!
My Pet Peeve(s)…
when people say 'hate.' We all fall under that spell (I do too sometimes) but we really shouldn't hate anything. We can dislike something but hate is such an awful word. Another pet peeve of mine is when people drag their feet. It drives me nuts, like pick up your feet!
Find out if Taylor will be named the 2016 Face of Foothills on December 18 at AZ Foothills Annual Holiday Bash! The soiree of the season will be held at  Livewire, voted the Valley's Best Concert and Special Event Venue. Guests will enjoy a fashion show from Ford Robert Black Agency and Glam Lounge Artists, the reveal of AZ Foothills 2016 Face of Foothills Model Search winner with styles by bebe, Best of Our Valley celebrations, live musical entertainment, and more festive fun.
RSVP for the Holiday Bash here. For a limited time, RSVP guarantees complimentary admission plus two free drinks. In addition, AZ Foothills party goers will receive comp'd admission to the After Party at Maya Day & Nightclub featuring world-renowned DJ, Cedric Gervais. Space is limited so RSVP now.