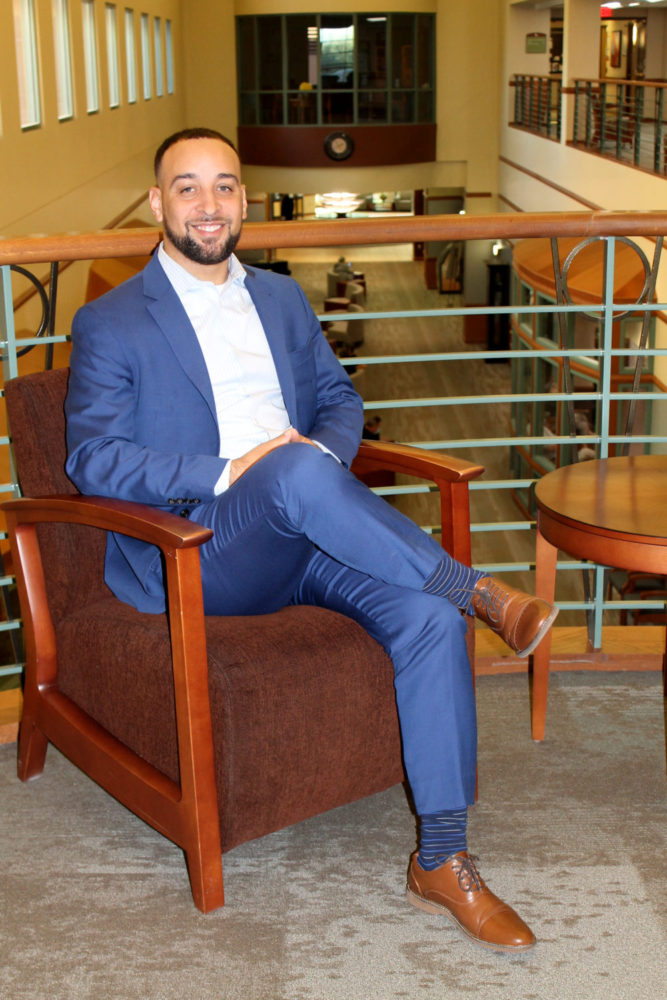 Name: Trevor Brand
Twitter: @CancerCenter
Facebook: @CancerCenterPhoenix
Instagram: @ctca
Website: www.cancercenter.com
Age: 27
Title: Senior Vice President Operations
Married/Single: Married to the most beautiful woman in the world, Gabrielle.
Kids: Isabella (2) who is fun, smart and counts to 10 over 400 times a day.
City you live in: Goodyear, Arizona
A typical day in my life includes… waking up early, grabbing coffee, and finding a new challenge for the day. After work, I spend as much time as I can with my wife and daughter.
I was born and raised in Dickson, Tennessee. 
My favorite things about Arizona… are the mountains and restaurants. Arizona has beautiful vibrant, desert views and amazing food. I find a new restaurant every day!
I'm listening to… Every day I listen to Drake. I am a huge hip hop and R&B fan, I'll listen to almost anything within those genres. I also have every song from Cocomelon etched in my brain from watching with my daughter.
My family… is my constant motivation. I would not be where I am without them!
If I could have dinner with anyone, it would be… with my gorgeous wife, my late uncle and granddad at Applebee's.
One thing I cannot live without… sweet tea. I left the south, but the south has not left me.
When I was younger, I wanted to be… A pro football player. As a former slot receiver who played in high school and college AND have multiple family members who are pro football players, of course I still think I got it!
I'm inspired by my parents. They didn't have much, but they always made sure we had everything we needed.
The one person who motivates me is… my daughter. I am motivated every day to make sure she knows the world is hers and she can do and be anything!
If I could change anything in the world, it would be… Eradicating cancer!
The perfect day would be… Waking up by the beach, preferably with a mimosa!
My first job was… a cook at a chicken restaurant. I was 14. I am not even sure I was able to work legally at that point.
My favorite escape… is watching anything sports related or writing a song.
My life is amazing. I have so many blessings!
I'm currently working on… exploring all there is to know about the Valley of the Sun, discovering new exercise routines, learning how to cook, finding time to write my dissertation…a little bit of everything.
Always… find new challenges and seek to become the best version of yourself.
Never give up on yourself!
Favorite Quote… I am the master of my fate: I am the captain of my soul – Poet William Ernest Henley
Biggest Dream… Being an exceptional husband and father and a major contributing factor to eliminating cancer.
My Pet Peeve(s)… When people chew with their mouth open…
More About Trevor Brand:
Trevor Brand. I am the proud SVP of Operations at Cancer Treatment Centers of America Phoenix. I have a BS in health/human performance, a master's in health administration, and pursuing my doctorate in healthcare administration, graduating in 2021. Trevor was selected as one of 25 Top 25 Emerging Leaders for 2020 in Modern Healthcare. I am driven by my goal to improve the healthcare system and process and to positively impact my community. I live life by these values: faith, service, honesty, love, and character.