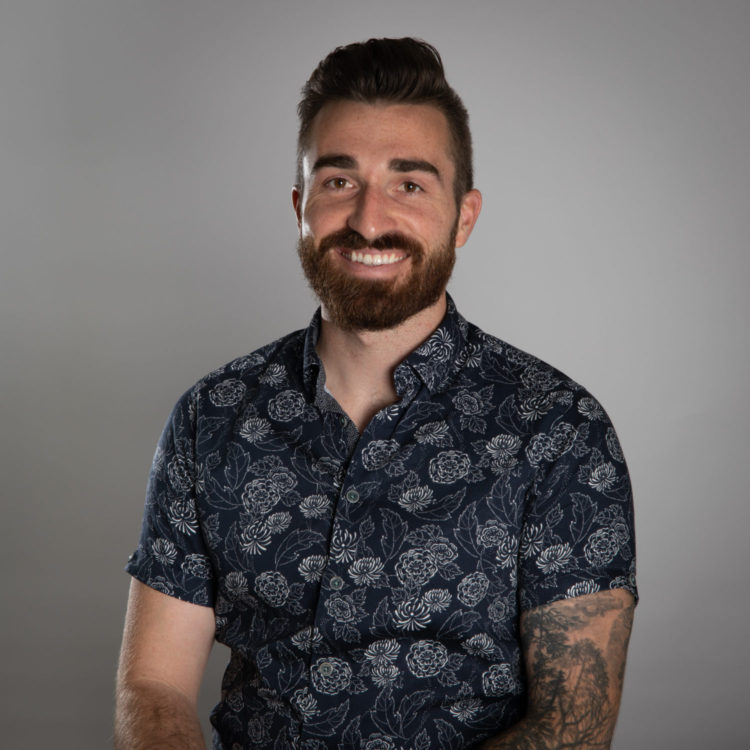 Name: Derek Jackson
Twitter: https://twitter.com/cyberdiveco
Facebook: https://www.facebook.com/cyberdiveco
Instagram: https://www.instagram.com/cyberdiveco/
Website: https://cyberdive.co
Age: 28
Title: Co-Founder & CTO of Cyber Dive
Married/Single: Married
Kids: 1
City you live in: Phoenix, Arizona
A typical day in my life includes… waking up really early, meditating, reading, learning something new, working out, working with motivated individuals while building something I am passionate about, spending time with my son, and ending the night with a documentary.
I was born… in Phoenix, Arizona.
My favorite thing about Arizona… is the ability to enjoy the outdoors. I love rocky mountain elk, camping, and archery hunting.
I'm listening to… Revisionist History Podcast, Armchair Expert, and Cautionary Tales.
My family… is motivation in everything I do. They make it all worth it.
If I could have dinner with anyone, it would be… Benny Greb. He is my favorite drummer of all time.
One thing I cannot live without… I'd like to believe that I'm self-sustainable and can do without material things. But, I cannot live without my family.
When I was younger, I wanted to be… in the secret service.
I'm inspired by… people that create paradigm shifts with things that are unexpected. I also enjoy learning about people's unique perspectives on history.
The one person who motivates me is… Bill Gates, because he does not spend time comparing himself to 'competition' but is motivated by his own successes.
If I could change anything in the world, it would be… divisiveness and polarized rhetoric.
The perfect day would be… in a cabin in the woods with a few good books and sushi.
My first job was… at Paradise Bakery.
My favorite escape… is my own mind.
My life… would be incomplete without sugar.
I'm currently working on… changing the way parents raise digitally responsible children and also a half iron man.
Always… building.
Never… sleeping.
Favorite Quote… "Opportunities don't happen, you create them" or "The harder I work, the more luck I seem to have"
Biggest Dream… is to make a positive impact on the world.
My Pet Peeve(s)… people who drive the speed limit, dry chicken, and servers who don't keep up with filling my water glass before I've drunk it all.
More About Derek Jackson:
Derek Jackson is the Co-Founder and Chief Technology Officer of Cyber Dive in Mesa, Arizona. Jackson received his B.S. in Criminology and Criminal Justice from Arizona State University in 2014 before spending nearly five years on active duty in the United States Army as an intelligence officer.
From late 2016 to early 2017, Jackson deployed to Kuwait, Jordan, and Syria in support of Operation Inherent Resolve where he led a team of intelligence soldiers in analyzing and targeting extremist organizations who used social media to spread propaganda and recruit foreign fighters. Jackson received the Joint Commendation Medal for his work overseas. In late 2017, Jackson completed his MBA from Liberty University and began the process to transition off of Active Duty and into the Reserves where he still presently serves.
In 2019, Jackson partnered with Mount Everest summiteer, Jeff Gottfurcht, to co-found tech startup, Cyber Dive. Cyber Dive was designed for modern parents that are interested in leveraging social media as a tool to build stronger relationships with their children. With Jackson's cybersecurity expertise as the driving force, Cyber Dive's proprietary software has been built by in-house engineers with the purpose of presenting a child's online data to their parents in a simple and unbiased manner. Presenting data in a neutral way widens the target audience of parents by eliminating the relevance of parenting styles.
Cyber Dive encourages the progression of the digital age by not providing restrictive features on the child's social media accounts but by giving parents the opportunity to get involved. The company's mission is to encourage the development of healthy online habits while bridging the digital divide that plagues families all over the world.