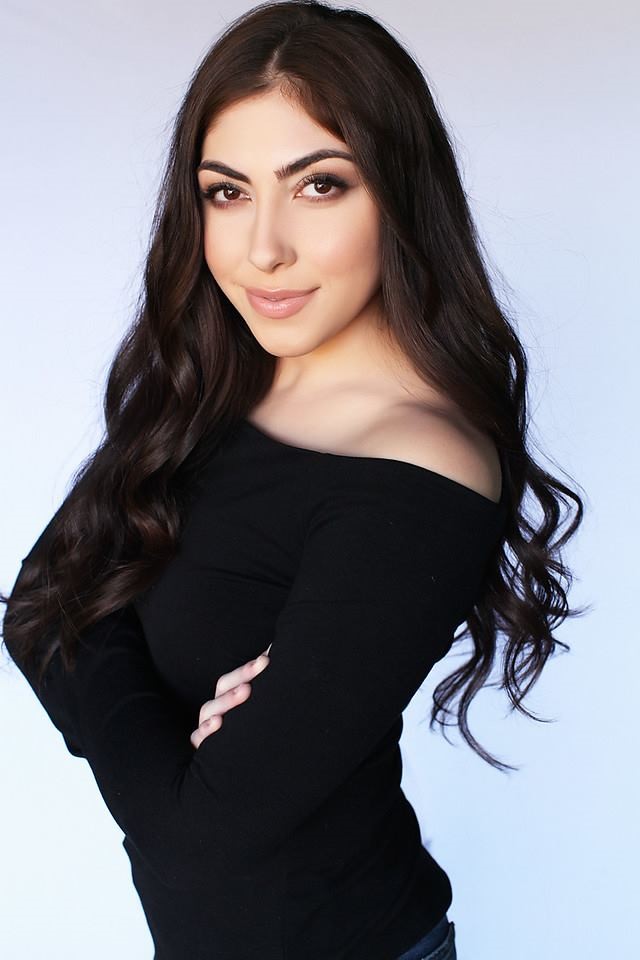 Age: 26
Title: Founder of Save a Soul, Save the World
Married/Single: Single
Kids: None
City you live in: Scottsdale
A typical day in my life includes… Wake up, workout, catching up on emails, and lots of writing. Also lots of eating (I'm Armenian).
I was born…on a rainy January day.
My favorite thing about Arizona… Where do I even begin! It's beautiful, clean, so much to do and see. We are so blessed to live here.
I'm listening to…Harry Potter on Audible. (Confession: I've never read the books but I love the movies)
My family…is my life. We're so close. I have three sisters, so our house is like a sorority.
If I could have dinner with anyone, it would be…That's a hard one. Probably Ernest Hemingway. I think we were lovers in a past life.
One thing I cannot live without…my family.
When I was younger, I wanted to be…a dancer.
I'm inspired by…people who advocate for change in our society without expecting anything in return.
The one person who motivates me is…my mom. She has a work ethic like no other.
If I could change anything in the world, it would be…all of the hate people are throwing around right now. Especially in politics. This is a time we should be uniting and coming together.
The perfect day would be…on a beach, with a glass of wine, writing poetry.
My first job was…Armani Exchange. It lasted one shift until they found out I was seventeen (I had to be eighteen to work there).
My favorite escape…is Laguna Beach.
My life…is such a blessing. God has been good to me.
I'm currently working on…my event for Save a Soul, Save the World, "Warriors for Recovery." It's a virtual wellness event that's taking place on Oct. 8. You can learn more about it at www.warriorsforrecovery.org. I'm also working on some writing projects.
Always…follow your gut.
Never…forget where you came from. Stay humble.
Favorite Quote… "Don't think about making art, just get it done. Let everyone else decide if it's good or bad, whether they love it or hate. While they are deciding, make even more art." -Andy Warhol
Biggest Dream…to be a billionaire writer, living on a vineyard.
My Pet Peeve(s)…know it alls—they usually know nothing.
More about Alexandria Rizik:
I am the founder of Save a Soul, Save the World. Our mission is to raise awareness of mental health and addiction. We are holding our first virtual event on October 8th, where we've partnered with events.com and the Fountain Hills Recovery Center to raise money for a scholarship for someone who cannot afford rehab. This is a virtual fitness event led by Ryan Read, founder of Thrive Specialized Training.
I was born and raised in Arizona, so I love that we've teamed up with so many locals to put this event together. I used to go out a lot to Old Town Scottsdale and I witnessed first-hand all of the drug and alcohol consumption that people abuse at bars and clubs.
I've also visited recovery and detox centers and seen all of the struggles faced by people who deal with addiction. One misconception people have is that addiction and mental illness discriminate, but that's not true, anyone can suffer from those diseases, whether it be a 20-year-old college student, a businessman or woman, or a homeless person that once served our country. It's terrifying! People don't realize this is going on right in their own backyards, and as a community, it's so important that we bring awareness.
It's also just as vital that we bring awareness to the stigmas that surround mental health and addiction, which typically go hand-in-hand. A major reason that I wanted to put this event together was so that I could help someone who wants help but can't afford it. Finances shouldn't be a reason a person can't get the proper help they need.