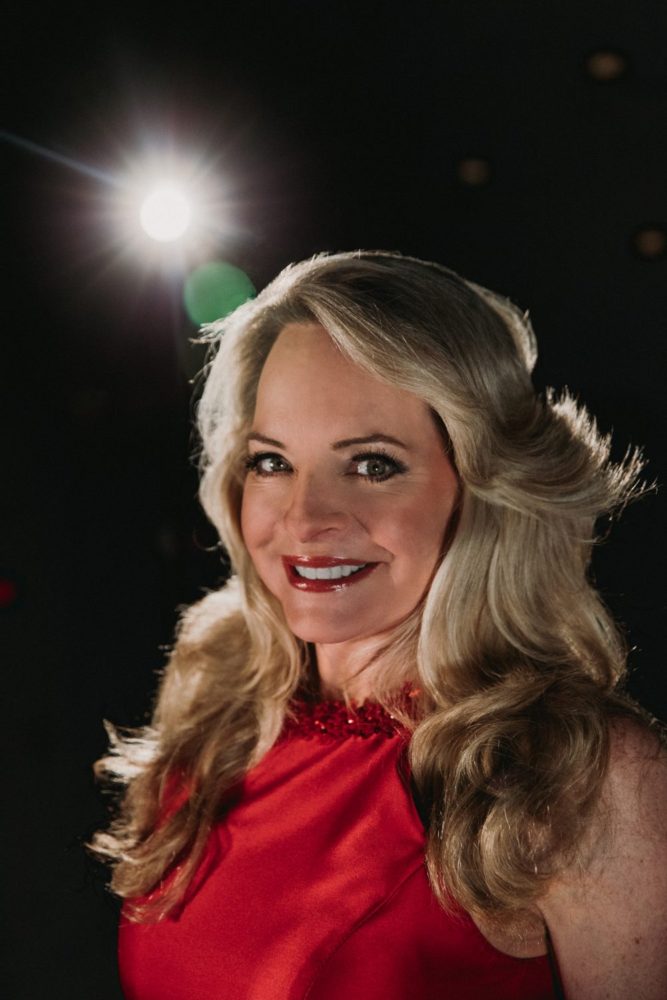 Name: Nan Howlett
Age: 61
Title: Philanthropist, currently co-chairing The Centennial Applause! Gala
Married/Single: Married
Kids: One daughter, Alexandra. She is graduating Magna Cum Laude from ASU May 2019 in Non-Profit Leadership and Management.
City you live in: Scottsdale
A typical day in my life includes…
at least one phone call or email exchange with friends in Paris where I used to live.
I was born…
in Tulsa, Oklahoma.
My favorite thing about Arizona…
outdoor sports and sunshine all year round.
I'm listening to…
Andrea Bocelli, Josh Groban, The Eagles and anything mixed by the French DJ Stephane Pompougnac.
My family…
blesses me every single day. They give my life meaning.
If I could have dinner with anyone, it would be…
President Ronald Reagan. My husband knew him, and I wish I could have known him too.
One thing I cannot live without…
coffee in the morning.
When I was younger, I wanted to be…
a nun. Seriously. Think Sound of Music. And my family isn't even Catholic!
I'm inspired by…
the Colorado Rockies. Hiking there in the summer, skiing there in the winter.
The one person who motivates me is…
my amazing husband, C.A.! His experiences mean he always has a story to tell. He has a great sense of humor and loves art, music, theatre, politics, sports, travel, history, architecture, food and wine. His breadth of intellectual curiosity keeps me going. There are just never enough hours in a day with him. Best of all, he gives great advice and he is enormously wise. He is a man of integrity who speaks his mind, always helps others and is fiercely loyal.
If I could change anything in the world, it would be…
poverty and homelessness for children. This is why I spent nine years on the Board at Homeward Bound.
The perfect day would be…
room service breakfast in the Ritz Hotel, on the Place Vendome, followed by a stroll through my favorite museum, The Musee  Jacquemart-Andre on Boulevard Haussmann with a gaggle of girlfriends. We would stop for tea and macarons at Laduree, and finish with a champagne-drenched dinner enjoying the views from the Jules Verne restaurant in la Tour Eiffel.  Then we would just stroll around the city, enjoying the lights, visiting jazz clubs, stopping in cafes along the way for a coffee here or there, and watch the sun come up. Paris is perfect in the early morning; quiet, calm, free of traffic and full of fresh, warm croissants. Can you tell I love to eat and drink?
My first job was…
in retail – all over the place! Sakowitz (remember them?), Neiman- Marcus, Diamonds and Bullocks (two more names from the past!). After I graduated from USC, I worked at an advertising agency here in Phoenix called Bozell and Jacobs J & T.
My favorite escape…
skiing in Colorado.
My life…
has been pretty amazing. I am grateful every single day!
I'm currently working on…
The Phoenix Theatre Centennial Gala and the Arizona Women's Board Authors Luncheon.
Always…
persevere.
Never…
give up.
Favorite Quote…
"Press on! Nothing in the world can take the place of persistence. Talent will not; nothing is more common than unsuccessful men with talent. Genius will not; unrewarded genius is almost a proverb. Education will not; the world is full of educated derelicts. Persistence and determination alone are omnipotent." – Author Unknown
Biggest Dream…
move back to France and use my experience here to help one of the many struggling non-profits there.
My Pet Peeve(s)…
people who do not keep their word.
More about Nan…
Nan Howlett of Scottsdale is co-chairing The Centennial Applause! Gala, held at The Phoenix Theatre Company on October 19th, 2019.  Making the celebration even more special this year — The Phoenix Theatre Company is turning 100 this season.  The show-stopping evening will also feature an original musical tribute highlighting the history of The Phoenix Theatre Company and its significant contributions to the community.
Among its biggest supporters is Nan Howlett, who has a long history of serving the community. Since 2001, she served as the chair for numerous galas, as well as serving on several boards of directors. Her key philanthropic projects include being named by The Phoenix Theatre Company as its 2017 Woman Who Cares, serving as American Heart Association Heart Ball Chair 2008, as Phoenix Symphony Gala chair 2010-2016, and numerous others over the years.