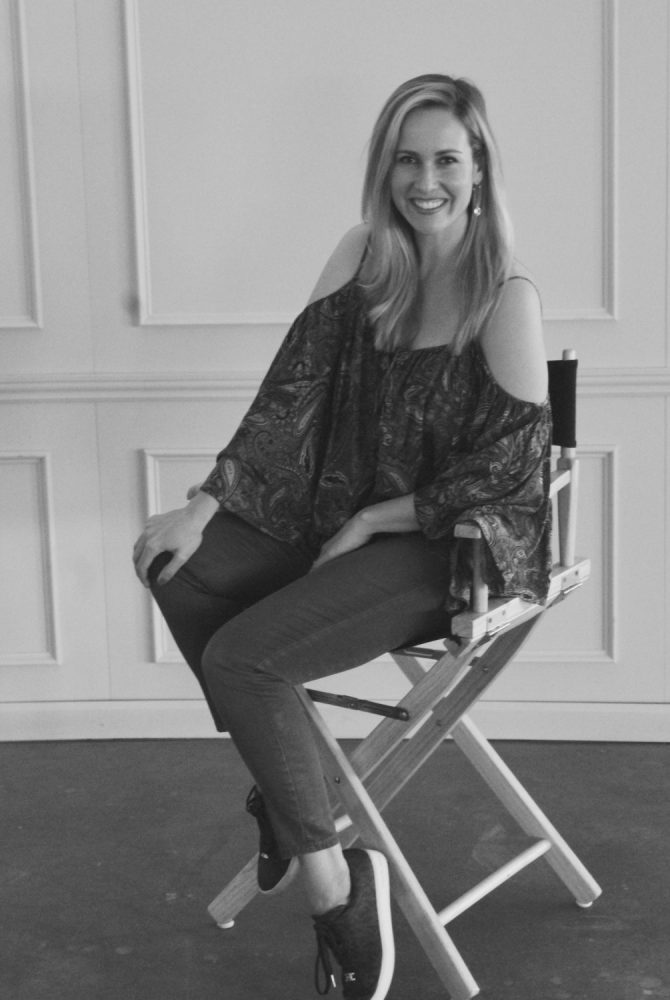 Name: Jackie Steen
Age: 32
Title: Studio Coordinator at SNEAKY BIG Studios
Married/Single: Married for 8 years
Kids: 2 boys – Paxton (3) & Makhenzie (2)
City you live in: Scottsdale
A typical day in my life includes…
being woken up by little people. Then I head to work at SNEAKY BIG Studios in Scottsdale where I spend most of my time problem solving, planning, organizing and promoting our projects. Then I can expect to be playing monster with my boys when I get home.
I was born…
in Las Vegas, Nevada.
My favorite thing about Arizona…
is it's always sunny. There is also so much to do and great organizations to get involved in.
I'm listening to…
jazz – it never goes out of style.
My family…
all lives in Arizona even though none of us are originally from here. We get together every Sunday night for family dinner, which is a miracle in and of itself.
If I could have dinner with anyone, it would be…
with author and speaker Caroline Myss. She is so intriguing to me and is a no BS kind of lady.
One thing I cannot live without…
snacks. I eat more than most people and have never been shy about it – even on a first date.
When I was younger, I wanted to be…
a famous singer. I was a vocal music major in college.
I'm inspired by…
authenticity, passion, consciousness, awareness and generosity.
The one person who motivates me is…
my husband. He is an out-of-the-box, deep thinker and always challenges me to get out of my comfort zone.
If I could change anything in the world, it would be…
that each person would be able to realize the true power they have within them.
The perfect day would be…
disconnected from all devices, sleep in and have a quiet breakfast out with my husband. Then I would do some yoga, visit the spa and go shopping with my mom. In the afternoon I would to take my two boys out on a boat to have some fun. I would finish the day with wine tasting and a night's stay at a beautiful hotel. But, on a simpler note, if I don't have to cook or clean, that also qualifies as a perfect day.
My first job was…
as the Easter Bunny at our family country club.
My favorite escape…
is when I can be in nature.
My life…
is mine and I get to define it. That's something I didn't always know.
I'm currently working on…
writing a book about marriage in this millennium.
Always…
I'm trying my hardest to not use absolutes and eliminate "always" and "never" from my vocabulary.
Never…
see above.
Favorite Quote…
"I've learned that people will forget what you said, people will forget what you did, but people will ever forget how you made them feel." – Dr. Maya Angelou
Biggest Dream…
collectively my dreams are to have a lifelong partnership with my husband, adopt a daughter, travel the world with my family – I've visited 16 countries so far, create a private foundation, speak around the world, professionally write, be on Super Soul Sunday with Oprah, be photographed by Sue Bryce, own a boat, attend Fashion Week, the Met Ball, Kentucky Derby and Cannes Film Festival and be able to say that I gave my whole self to this life.
My Pet Peeve(s)…
when responsibility is not taken.