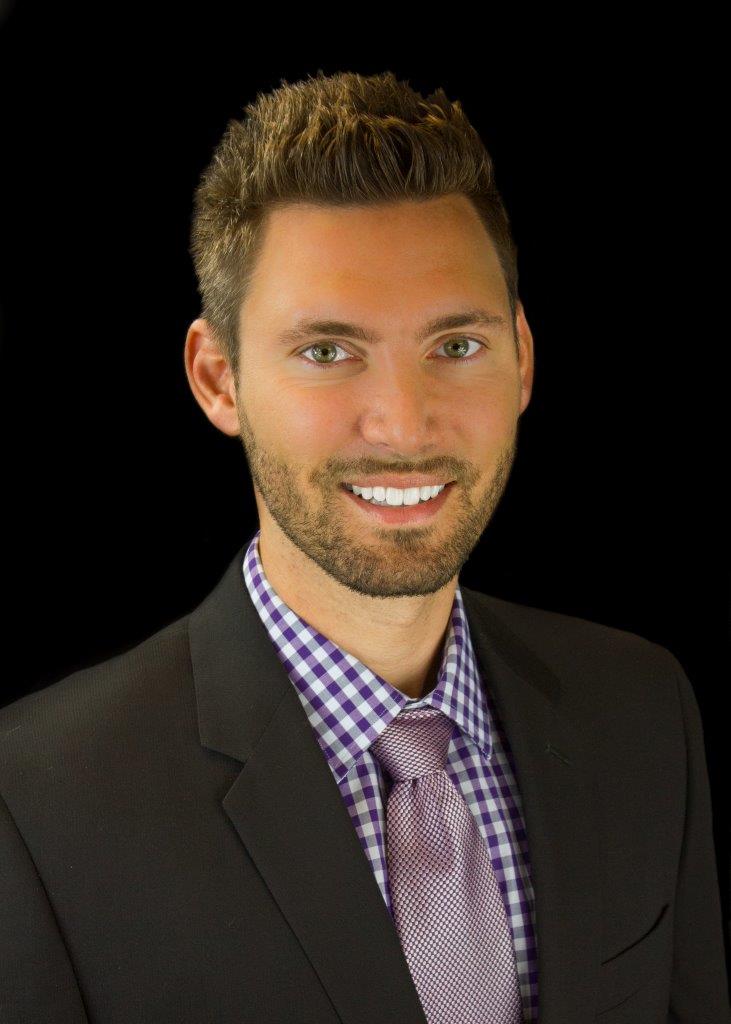 Name: Erich Reichenberger
Title: Vice President & Maricopa County Sales Manager at Pioneer Title Agency
Married/Single: Single
Kids: None
City you live in: North Scottsdale
A typical day in my life includes…
either hitting the gym or playing basketball, then a full day of work and then most likely a networking happy hour or meeting up with friends at Sapporo or OHSO or Postinos.
I was born…
at Good Sam Hospital right in Phoenix – I am a native! I went to high school at both Central and Washington Highs and then chose ASU for college.
My favorite thing about Arizona…
laying by the pool on Christmas Day? But seriously, it's been my home for my entire life so I can't imagine planting roots anywhere else. BUT wouldn't mind a summer home in Southern California.
I'm listening to…
a random mix on Pandora – I favorited a little R&B, some Top 40, Hip Hop and even some Guns'n'Roses for good measure. All depends on if I'm driving, working or exercising.
My family…
is the most important thing in my life. I lost my dad in late 2015 to cancer, so my mom, sister, niece and nephew are closer than ever.
If I could have dinner with anyone, it would be…
aside from my dad, of course, I hear Adriana Lima is a fun dinner date. "Google my number Adriana!"  😉
One thing I cannot live without…
carbs and laughs!
When I was younger, I wanted to be…
a professional basketball player, like most kids, I suppose. Either that or a business owner. But even as young as college, when I first got into title, I felt a pull toward real estate, probably because my grandparents were real estate investors. I started working in title on a part time basis when I was nearly still a kid and am still at it all these years later, but at a much larger kid.
I'm inspired by…
anyone who is willing to put in the work and hustle to get things done!
The one person who motivates me is…
obviously, the memory of my dad motivated me to live my life every day. And given I am a complete fanatic about basketball, of course Michael Jordan. Talent is only dangerous when it is accompanied by work ethic.
If I could change anything in the world, it would be…
hunger and homelessness in our communities. Recently, I was in San Diego and the homeless population is truly staggering. I made it my goal then to find a way to give back each day to help – it can be anything from buying an extra lunch to adding a few crucial items to your list at the grocery and giving them away. Every little bit does count.
The perfect day would be…
on a beach…with a beer…and with someone I love.
My first job was…
mowing lawns in the sauna that is Arizona in the summer. Glad that's behind me!
My favorite escape…
too many to mention, but Germany is right up there, followed by Caribbean Beaches.
My life…
is all about living every day like it's your last, and both stopping to smell the roses and helping others to do so as well. It's also about eating all the sushi humanly possible!
I'm currently working on…
opening a few new Pioneer offices in both the Southeast and Northeast Valleys.
Always…
laugh (even if it has to be at yourself).
Never…
pack chicken salad in your lunchbox in the middle of the summer. And really never forget about it in the car all day!
Favorite Quote…
Just Do It.
Biggest Dream…
share my life with someone special and travel the world with them.
My Pet Peeve(s)…
people who don't cover their mouths when they cough and anyone who doesn't wash their hands after using the bathroom. GET HELP PEOPLE!