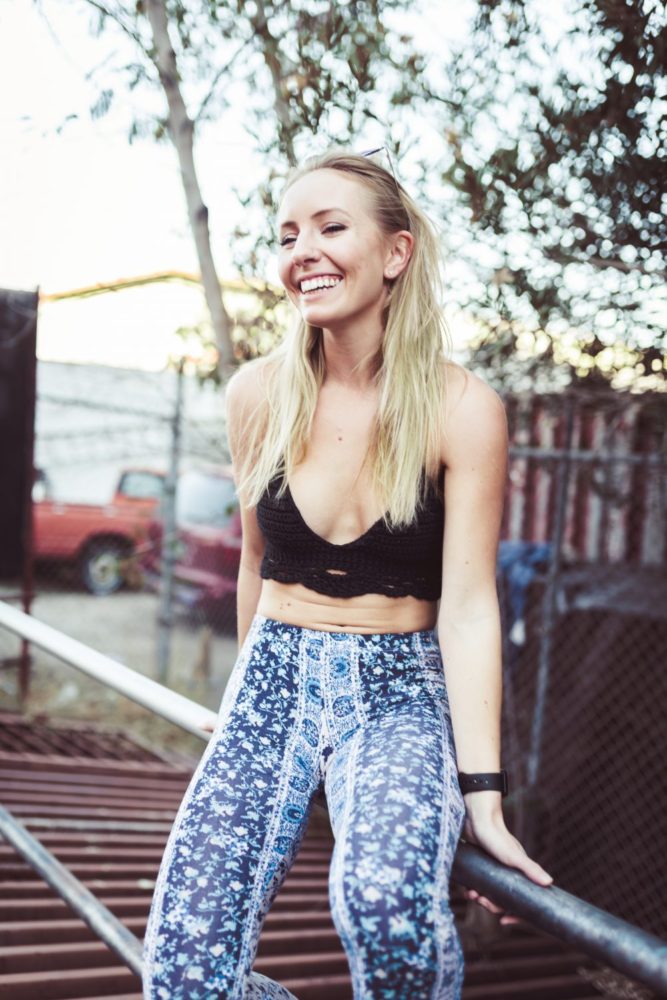 Name: Michele Lauer
Age: 23
Title: Fitness Professional
Married/Single: single
Kids: none
City you live in: Tucson, AZ
A typical day in my life includes…
going into Canyon Ranch, teaching a variety of fitness classes and educating others on how to live their healthier lives through physical activity.
I was born…
in Maryland.
My favorite thing about Arizona…
how beautiful all the nature here is.
I'm listening to…
Steve Martin play banjo on a Netflix special.
My family…
has helped shaped me into the person I am which I am forever grateful for.
If I could have dinner with anyone, it would be…
my brother and my adorable two-year-old niece.
One thing I cannot live without…
chocolate ice cream. Whether it's Ben and Jerry's 'Phish Food' or gelato double fudge – I am a very happy camper.
When I was younger, I wanted to be…
a zookeeper, but then realized what that actually entails.
I'm inspired by…
ambition. Seeing how passionate and ambitious others are in their life, no matter the field.
If I could change anything in the world, it would be…
hard to say because there are so many things I wish I could change. From every child getting equal opportunities and a loving home, to accessible health care and food security.
The perfect day would be…
relaxing on the beach with chocolate ice cream.
My first job was…
working in a bakery.
My favorite escape…
finding a quiet place in the mountains to hang my hammock with a beautiful view.
My life…
is something I am constantly excited about.
I'm currently working on…
becoming more organized in regards to my life and goals.
Always…
remember how strong you are.
Never…
doubt yourself.
Favorite Quote…
fate loves the fearless.
Biggest Dream…
to inspire as many people as I can to live their best life with exercise and healthy living.
My Pet Peeve(s)…
seeing / hearing people give terrible fitness advice on improper form and pushing to a point that increases injury risk. I see it in the gym and on social media way too often.
Click here to order a Trendsetters reprint.