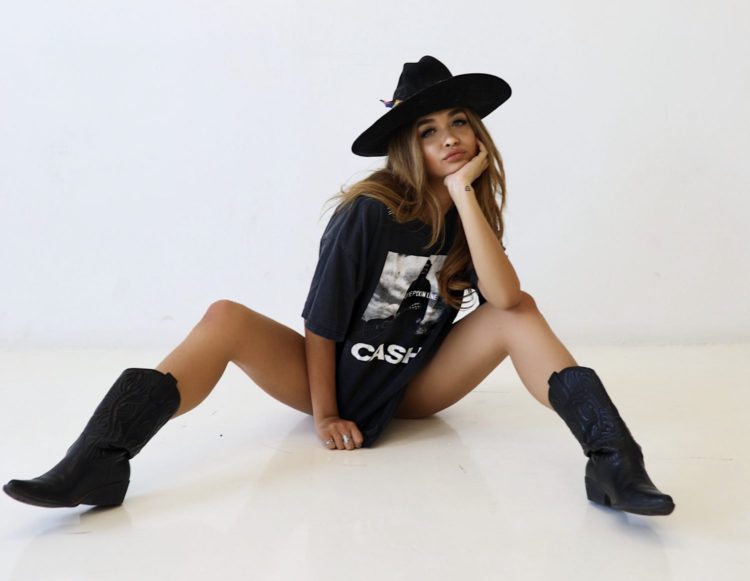 Name: Cierra Ortega
Age: 19
Title: Sales and Operations Intern at The Mayfair Group
Married/Single: Single and thriving
Kids: 0…at least until I'm in a position to promise them the life they deserve.
City you live in: Phoenix
A typical day in my life includes…
opening my eyes and being excited for the day I have ahead, then I freshen up and pick an outfit for the day; sometimes its sweats and a crop top and other times I put a full 'fit together…usually depends on how late I was up on Pinterest the night before. Next, I get on the road and grab my favorite latte from Starbucks so that I can become a functioning human being. By the time I've finished my coffee, I've usually arrived at the Mayfair office and I'm greeted by all my badass boss babe co-workers and we get straight to WERK kicking a$$ and taking names! After my day at the office, I head back home for family dinner (my favorite part), and then I throw on a face mask and some reality TV to unwind and get excited for the next day. Each day is better than the last.
I was born…
in the beautiful city of Chicago, GO CUBS! Side note – Kris Bryant if you're reading this, call me…I just wanna talk.
My favorite thing about Arizona…
THE SUNSETS. Period.
I'm listening to…
Rüfüs Du Sol…on repeat.
My family…
includes my dad, my mom, my little brother, and our puppy Bear (the favorite child), and they are absolutely everything to me. They are the only people in this world who can promise to love me infinitely and inspire me unconditionally, they are my rock.
If I could have dinner with anyone, it would be…
ELON MUSK. I'm trying to secure a spot on Mars.
One thing I cannot live without…
potatoes…fried, mashed, baked, in tot form…potatoes!
When I was younger, I wanted to be…
a model. Where are all my ANTM fans???
I'm inspired by…
the power of the universe and its energy.
The one person who motivates me is…
my dad, always. He's worked his entire life to beat the odds and overcome every obstacle life has thrown at him and turn it into something extraordinary. Whenever I stray away from the path he knows I'm built to follow, he never fails to guide me back towards the right direction and remind me of what's important. I'll be lucky to one day become half of the person he is.
If I could change anything in the world, it would be…
the amount of judgment and lack of acceptance. If everyone could feel less pressure to be perfect and more freedom to express the truest version of themselves, then this world would be a much better place.
The perfect day would be…
my best friend Megan and I laying out on a white sand beach, listening to waves crash, sippin' ice cold cucumber lemonade with not a care in our minds or a worry in the world.
My first job was…
a smoothie girl at the café inside Lifetime Fitness…hit me up if you're ever craving a Mocha Madness with peanut butter!
My favorite escape…
a long car ride on an open road with music playing so loud that I can't hear myself screaming the lyrics.
My life…
is full of blessings that I never forget to be thankful for.
I'm currently working on…
becoming the absolute best version of myself.
Always…
remember who you are and why you're here.
Never…
let anyone tell you your goals are unreachable, or your dreams are too big.
Favorite Quote…
EVERYTHING HAPPENS FOR A REASON. It sounds cheesy and cliché but I catch myself saying this to myself and others multiple times throughout the day. Nothing in this life comes without purpose and coincidences don't exist.
Biggest Dream…
I have a long list of dreams and things I envision for my future self, but each of them feeds into my biggest dream which is overall happiness in all areas of life – whether its work, family, or my future relationship. Not just for myself, but for everyone I surround myself with.
My Pet Peeve(s)…
people who don't smile back at you when you walk past them…it's such an easy thing to do and sometimes a smile from a stranger is all someone needs to turn their mood around.