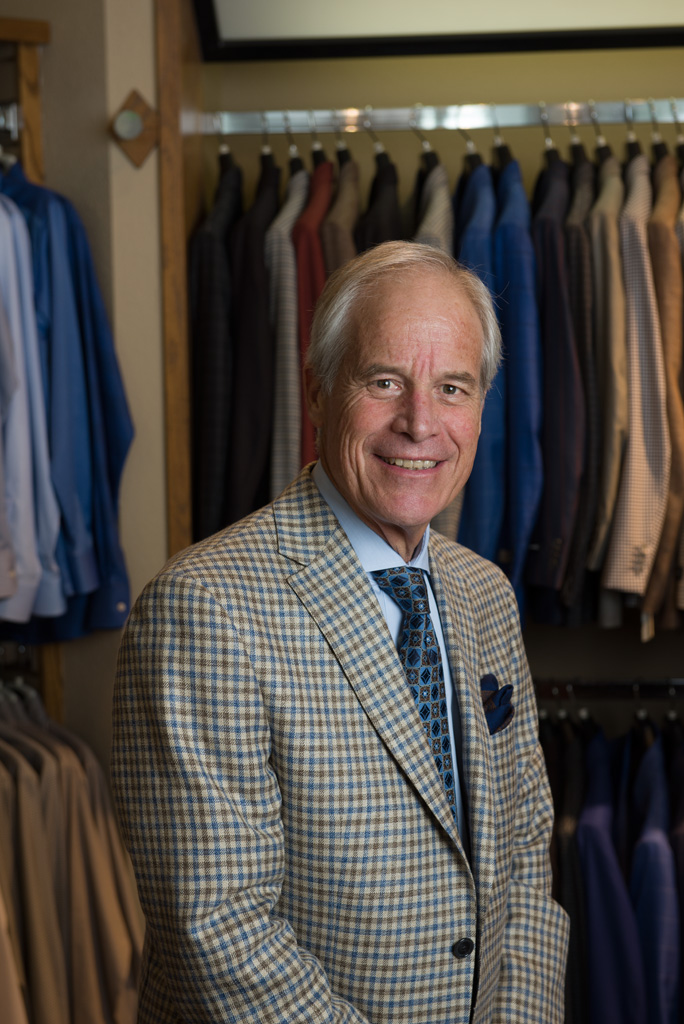 Name: Bill Snyder
Age: 60
Title: Sales at The Clotherie
Married/Single: Married 33 years to Margie Snyder.
Kids: I have 3 kids; Meghan, William, JP…and Lola (our dog).
City you live in: Phoenix
A typical day in my life includes…
I liked to start my day with a cup of coffee, and then go on a bike ride. It gives me time to think and plan my day.
I was born…
in LA and grew up in Newport Beach.
My favorite thing about Arizona…
I love the diversity of Arizona, you can bike & hike outdoors and we are also only two hours away to play in the snow.
I'm listening to…
I am an 80s classic rock guy.
My family…
is everything to me; my wife is my strongest supporter.
If I could have dinner with anyone, it would be…
with my dad, just one last time.
One thing I cannot live without…
ice cream, peanut butter & a cold beer.
When I was younger, I wanted to be…
a dentist, just like my dad & granddad, then I had a job in a small men's store in high school – I was hooked!
I'm inspired by…
my dad, such a hard worker and a great family man.
The one person who motivates me is…
my wife.
If I could change anything in the world, it would be…
peace.
The perfect day would be…
spent with my family, having all 3 kids in town, with a BBQ, bottle of great wine and in my backyard.
My first job was…
my first job was working at an aerial photography firm. I thought I would be up in airplanes, but I was in the photo lab.
My favorite escape…
my favorite escape is going back home and grabbing a bike then heading to the beach.
My life…
is great, I live on day at a time.
I'm currently working on…
The Clotherie online store.
Always…
remember to plan ahead!
Never…
give up and never assume anything.
Favorite Quote…
"Never waste a day"
Biggest Dream…
is a healthy future for my family.
My Pet Peeve(s)…
I hate being late.