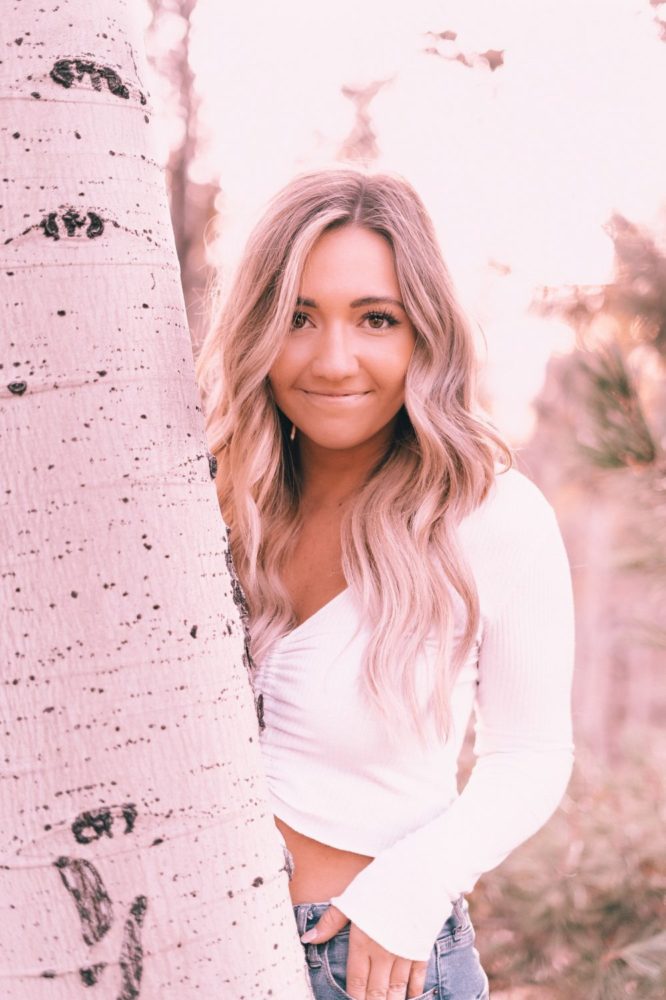 Name: Abby Schilling
Age: 21
Title: Content Creator
Married/Single: Single
Kids: n/a
City you live in: Scottsdale
A typical day in my life includes…
taking photos with my friends in Old Town! I love shooting photos down there and I think it is the cutest place ever. I work as an intern for a company that helps businesses develop their company by enhancing their social medias called Leia Rising, so I am usually editing content at our office or working from home!
I was born…
in Indiana but moved to Colorado early in life and lived there until I moved to AZ in 2015.
My favorite thing about Arizona…
the diversity. I love having mountains, cactus' and snow all in one state. I think Arizona is absolutely stunning and offers so many fun things to do.
I'm listening to…
the soundtrack from "A Star is Born." It is my FAVORITE.
My family…
is amazing and large. I come from a family of six and have a very big extended family as well. I would not be who I am without them.
If I could have dinner with anyone, it would be…
Ellen DeGeneres. I think she is one of the most amazing people that have ever lived based on her capacity to make a real difference in this world and overall just being extremely generous and kind. Or Lady Gaga because she is INCREDIBLE too.
One thing I cannot live without…
my friends and family. I would not be sane if I didn't have them every day to talk to. I love you all so much!
When I was younger, I wanted to be…
a teacher! I always thought that I was going to be a teacher but I know now that I am meant to work within the social media and advertising world.
I'm inspired by…
women who empower other women. I think women have so much power to tear each other down, but we also have a lot of power to life one another up. I think women are truly unstoppable when we work together.
The one person who motivates me is…
my boss, Allee. Allee is one of the most amazing people I have ever met because she is living her life to the fullest and grinding out work everyday! She is incredibly sweet and encouraging and I hope to be as successful as she is one day.
If I could change anything in the world, it would be…
not having enough time in the day. I wish that there was more time to do everything that I love to do.
The perfect day would be…
waking up around 7am and going to a yoga class and then, of course, brunch with my girls. After, we go shoot in Old Town and then do something fun like see a movie or go shopping. Finally, end the day with a good book or quality time with my girlfriends.
My first job was…
a ballet teacher for kindergarteners! It was so much fun especially because I am obsessed with kids and was a dancer my whole life.
My favorite escape…
driving. I think that driving and listening to music is extremely therapeutic.
My life…
only has meaning if I am helping others and becoming who I want to be.
I'm currently working on…
developing my brand on Instagram and becoming a bigger influencer. I would love to eventually use my platform to help others and make a difference in the world.
Always…
be nice to everyone.
Never…
wear socks to bed.
Favorite Quote…
Romans 12:2. Do not conform to the patterns of this world, but be TOTALLY transformed by the renewing of your mind.
Biggest Dream…
to do what I love most for a living. That is the ultimate dream.
My Pet Peeve(s)…
when people chew their nails, yuck!