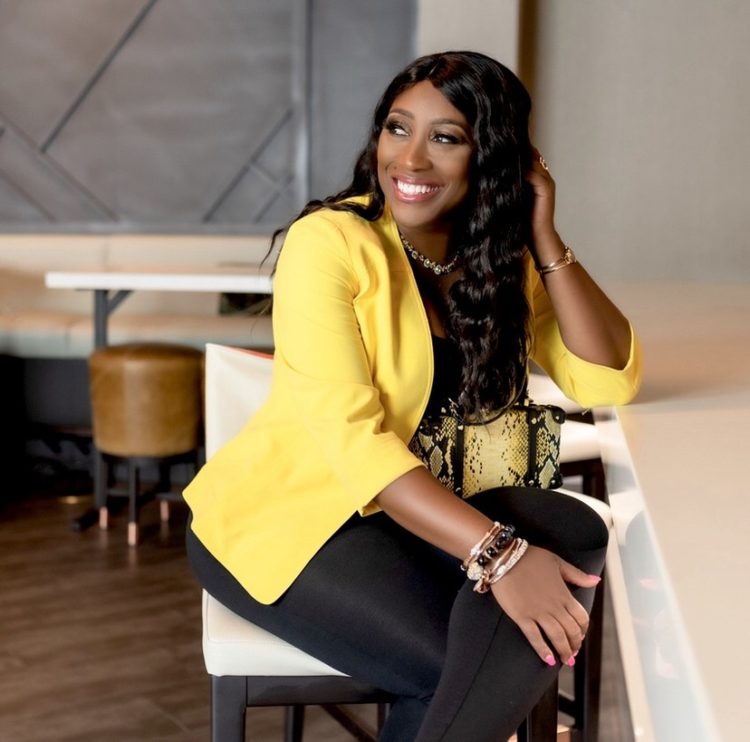 Age: 37
Title: CEO of Thinkzilla Consulting Group, Founder of Millionaire Mastermind Academy
Married/Single: Single
Kids: 2
City you live in: Phoenix, Arizona
A typical day in my life includes… Prayer, meditation, client strategy sessions, cardio, listening to motivational podcast, reading word news, meetings with staff and team members, responding to emails
I was born… in Houston, Texas
My favorite thing about Arizona… I love how clean it is, I love the scenery, love how welcoming the people are, love the diversity, love that their are no natural disasters.. the weather is amazing
I'm listening to… the voice of God at all times
My family… thinks I'm crazy for always pursuing my dreams and having radical faith.
If I could have dinner with anyone, it would be… Oprah Winfrey and Jeff Bezos
One thing I cannot live without… I cannot live without prayer and having a relationship with God.
When I was younger, I wanted to be… a lawyer.
I'm inspired by… people who are change agents.
The one person who motivates me is… I'm motivated by Les Brown, he overcame tremendious adversities.
If I could change anything in the world, it would be… systemic racial issues, and ending poverty by helping people all around the world to think differently.
The perfect day would be… shopping, traveling and meeting good people.
My first job was… a subrogation firm in Houston, Texas called FMA, Allliance
My favorite escape… on the beach.. in beautiful weather, reading and spending quiet time in prayer.
My life… started one way.. but will certainly end different.
I'm currently working on… lots of things. Everything I work on are mechanisms of change. I have to become the change I want to see.
Always… Be positive and grateful. Always pray, always have faith, always try to see the good.
Never… GIVE UP!
Favorite Quote… You can get everything in life you want if you will just help enough other people get what they want.. by Zig Ziglar
Biggest Dream… My biggest dream is to build a legacy that will outlive myself and a blueprint that will help the next generation of leaders build generational wealth and end the cycle of poverty.
My Pet Peeve(s)… are bad mannerism.. example blowing your nose at the dinner table. Another pet peeve are when people make excuses, last but not least a cheating man that's a compulsive liar. 😉
More About Velma Trayham:
Dr. Velma Trayham is recognized nationally as an award-winning entrepreneur, consultant, empowerment specialist, revolutionary thinker, and transformational leader who has inspired change and has become a symbol of hope and success to women worldwide. Dr. Velma serves as the CEO of Thinkzilla Consulting Group, and founder of Millionaire Mastermind Academy, In a nonprofit organization that aims to end poverty through entrepreneurship for women worldwide.
She is also a social media influencer, highly sought-after motivational speaker, and author whose book, "When God Says Go," has sold over 400,000 copies via Amazon, Walmart, Books a Million, and Barnes & Noble. Velma has devoted herself to helping other women achieve success, prosperity, and freedom. She motivates them by insisting that poverty is a state of the mind and that anyone can achieve what they want through hard work, perseverance, and drive.