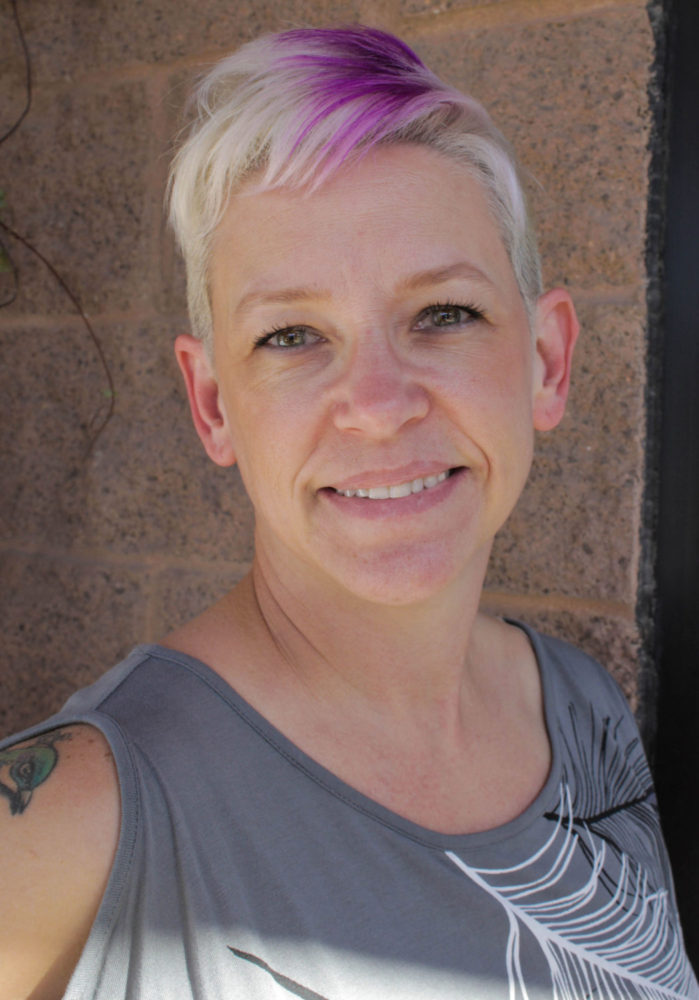 Kids: 7 total (3 biological & 4 step children) plus 1 granddaughter
City you live in: Gilbert
My day is like coffee, time with my granddaughter, workout, work, work, work, dinner & wine, hot tub & wine, TV & wine, then bed! Sounds like I might have a wine problem… I promise I don't!
I was born on March 25th
My favorite thing about Arizona is the weather. I love how you almost always know what the weather is going to be like.. HOT!
I'm listening to everything. I love music and all genres. I'm not really into Jazz, but I will listen to it! I personally think I have one of the most eclectic playlists around.
My family is everything to me. There is nothing that I wouldn't do for them.
If I could have dinner with anyone, it would be my grandparents. I miss them immensely!
One thing I cannot live without is wine! I am not sure what I would do if I was told I could no longer drink it!
When I was younger, I wanted to be a Nurse. I never became a nurse but I have worked in children's Dentistry, speech therapy, & the behavioral field focusing on special needs children throughout the years. Now I help others relax and UnWINE!
I'm inspired by dogs. They love unconditionally. Even when they are treated poorly they still do not give up.
The one person who motivates me Is my husband! He is the most loving, caring, selfless person I have ever known and when I am having a bad day he is always there for me.
If I could change anything in the world it would be that everyone cares about each other.
The perfect day would be relaxing and not having to worry about anyone or anything.
My first job was at Aetna Insurance! It was not fun.
My favorite escape is currently to the hot tub or to sit by the fire pit, with a glass of wine, of course.
My life is a rollercoaster, but I can't imagine it any other way! Being a small business owner, especially through a pandemic, has been by far the hardest thing I could have ever imagined doing. But I am still plugging along.
I'm currently working on evolving the Peacock and becoming more active in my community.
Always lean on your family for support. You really can't do it all on your own.
Never leave the house without your phone. Trust me you will feel naked!
Favorite Quote is "Love The Wine You're With"
Biggest Dream is to live in France for at least a year, learn French, and travel throughout the country
My Pet Peeve(s) are people who lie, lipstick stains on wine glasses & cabinet doors hanging open