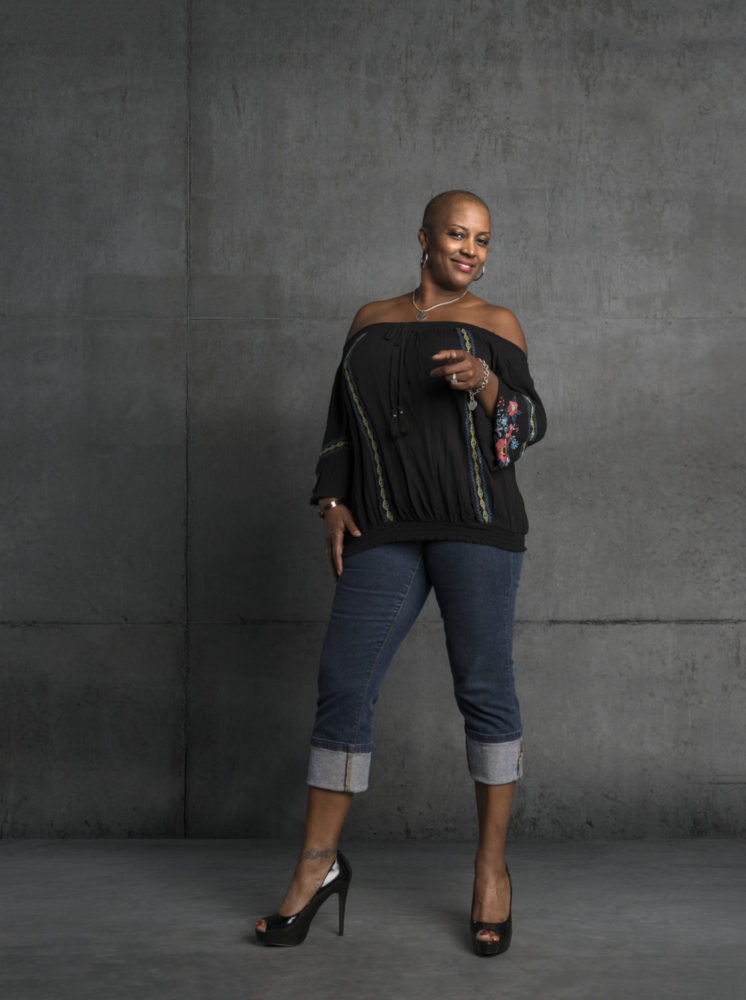 Kids: We are like the Brady Bunch with six children, his kids plus my kids. We made a happy home, now we have 13 beautiful grandchildren.
City you live in: Phoenix
A typical day in my life includes… work, work, and more work!
But, seriously my days start at 6am and goes well into the evening. Launching my expanded and re-imagined product lines has me working with my team in the kitchen producing medibles, meeting with potential dispensaries to share my new products or helping train their staff on the existing skincare products they already carry from us. Then, I head to check in on my behavioral health clinic and group home. I'll wrap up with the team producing my skincare product line to make sure everything is on track.
Throughout the day there are usually a number of conference calls, with many of them in the car while driving to the next place on the agenda. It's challenging fitting it all in, but very rewarding to make a difference in the lives of the people who get relief from our products.
I was born… In California.
My favorite thing about Arizona… The people. Most of my family is here, and it's where we raised our family.
I'm listening to… reggae.
My family… is my WHY.
If I could have dinner with anyone, it would be… Snoop Dogg!
One thing I cannot live without… My 420 Skin Care products because I don't wear makeup. I just need my natural soaps and lotions to take care of my skin and get through a day.
When I was younger, I wanted to be… A Nurse. I became a RN at an early age. But, then decided I wanted to help heal people of addiction and transitioned my life.
I'm inspired by… Hard working people.
The one person who motivates me is… God.
If I could change anything in the world, it would be… End homelessness.
The perfect day would be… To see my group home patients recover from their drug and alcohol addictions through our programs and watch them get their lives back!
My first job was… At McDonald's.
My favorite escape… To enjoy a little self-care for myself by destressing with my CBD bath bombs and an edible and then relaxing into my fluffy bed for a good night's rest. Ahhh, just thinking about it relaxes me.
My life… Is crazy busy, but it is full of love for what I do because I have been able to help improve the lives of others by helping them heal naturally in so many more ways than I ever could working as a nurse.
I'm currently working on… The expansion of 420 Skin Care and 420 Medibles with reimagined product lines in both, moving into markets outside of Arizona, a distributor program for others to build their own canna-business, adding a few new hires and putting in a new center at my group home.
Always… Do everything from your heart.
Never… hurt anyone else to achieve your goals.
Favorite Quote… "A closed mouth doesn't get fed." There is power in asking for what you want. You have to put it out there and continue to work toward that goal to achieve it.
Biggest Dream… To leave a legacy behind for my family.
My Pet Peeve(s)… Unethical business. I believe what you do in the dark always comes to light.
More about Marvina Thomas:
Marvina Thomas, a compassionate caregiver, entrepreneur, mother and healthcare expert, began her canna-business journey after learning to make soap. She blended CBD oil with specially sourced Egyptian ingredients known for preserving beauty. With the success of her healing CBD-infused line of soaps, lotions, bath bombs, bath salts, hand sanitizer and body butter, Thomas created 420 Medibles, generously sized THC cookies, brownies, crispy treats and bars, as another way to help others heal in more natural ways.
An inspirational and motivating force in the cannabis community, Thomas served as the former director of community outreach for Women Grow, a national organization dedicated to inspiring cannabis entrepreneurs and as co-market leader of Women Grow Phoenix where she helped many people get their first industry job through popular "Speed Hiring" events.
As an entrepreneur and former registered nurse, helping people comes naturally to Thomas. She gives back to the community through Trinity Care Services and her 501(c)3 nonprofit Start Living Behavioral Health, a recovery home for men and women who need transitional housing to fight opioid and/or alcohol addiction. Fifty percent of the profits from 420 Skin Care and 420 Medibles benefit Start Living with services and resources to reintroduce patients to clean living.
Thomas' mission to educate people on the benefits of medical cannabis and transition away from opioids has been one of her greatest joys and a key to her success.
About 420 Medibles:
Known for generously sized THC cookies, brownies, crispy treats and bars, 420 Medibles gives patients delicious medicated options to help reduce pain and inflammation in familiar flavors without using opioid pharmaceuticals. For more information, visit 420-skincare.com/medibles.
About 420 Skin Care:
420 Skin Care uses premium oils and specially sourced ingredients from Egypt, the mecca of preserving the beauty, to luxuriate users with natural medicinal benefits from the cannabis plant to relieve sore muscles, aching joints, and skin conditions. Sumptuously healing soaps lotions, bath bombs, bath salts, hand sanitizer, and body butter infused with CBD. For more information or to make a purchase, visit 420-skincare.com