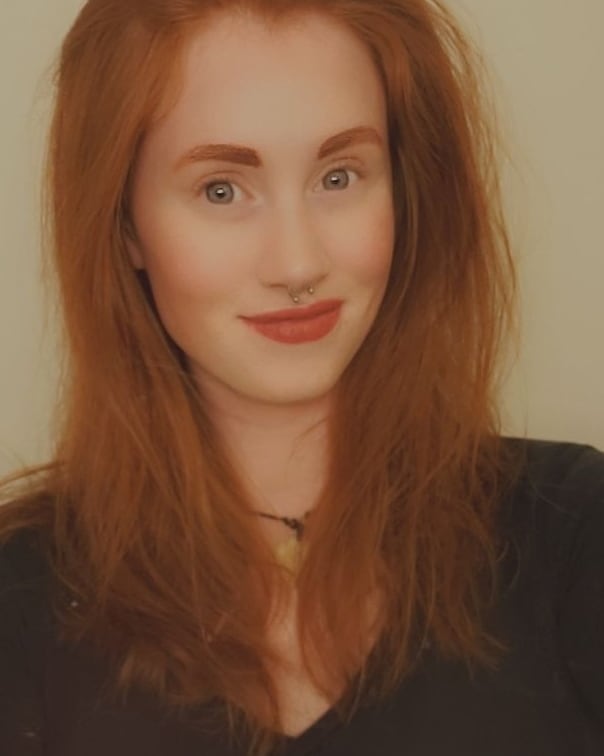 Name: Heather Farabaugh
Website: www.Rustytaco.com
Title: General Manager
Married/Single: Married
Kids: I have three furry kids! Two dogs, and a cat.
City you live in: Phoenix
A typical day in my life includes… shenanigans…
I was born… in Columbus Ohio.
My favorite thing about Arizona… The mountains, lakes, and beautiful nature in general.
I'm listening to… The audiobook, "Something Rotten" (Book 4 in the Thursday Next series) by Jasper Fforde
If I could have dinner with anyone, it would be… my dogs who had suddenly been given the ability to speak. 
One thing I cannot live without… tacos, obviously! And also oxygen. 
When I was younger, I wanted to be… a space cowboy. 
I'm inspired by… the color yellow. 
The one person who motivates me is… Axle. He motivates me to get up in the morning and feed him. (He's my dog)
If I could change anything in the world, it would be… people who don't like tacos.
The perfect day would be… having adventures with my dogs! (and also my husband. I guess…)
My first job was… a janitor for a Taekwondo school I attended.
My favorite escape… Alcatraz. 
My life… is a mess lol.
I'm currently working on… not being a mess.
Always… eat tacos.
Never… stop eating tacos.
Favorite Quote… "Let him who would move the world first move himself" -Socrates
Biggest Dream… is to conquer the world one taco at a time. 
My Pet Peeve(s)… loud chewers